In honour of the 'humble' couple who took Celtic art to the world from a tiny Scottish island
The work of a "humble" husband-and-wife team who took Celtic art to the world from their tiny workshop on Iona is being honoured by a new jewellery collection that uses their original designs and patterns to continue and celebrate their story.
Alexander and Euphemia Ritchie, who met at Glasgow School of Art in the mid-1890s, lived and worked on the island producing jewellery, leatherwork and embroidery inspired by the Celtic art of the Book of Kells and the ancient patterns found in the crosses of the island where St Columba founded a monastery in the sixth century.
The couple, from their tiny hut and workshop, set up Iona Celtic Art and became leading lights in the Celtic Revival movement, with their work popular among visitors to the island seeking a reminder of the most sacred place.
Now jewellery designer Maeve Gillies and Iona-based artist Mhàiri Killin, founder of Aosdàna jewellers and a direct descendant of one of the Ritchies' most successful apprentices Iain MacCormick, have brought together a new collection inspired by the work of the couple who became so central to island culture they were afforded a burial side-by-side in the grounds of Iona Abbey – an honour reserved usually for the high and the holy.
It is hoped that by taking the designs back to the source, highly-reproduced pieces of Celtic jewellery will find a sense of authenticity once more.
Ms Gillies, whose work can be found in the collection of National Museum of Scotland, said: "This collection is about honouring families, ancestors, native culture and illuminating these humble lives of great talent.
"I have been really amazed by how beautiful the Ritchies' work was and how much art they created. They have been very under-sung and very under-celebrated and they lived such humble lives, launching their business on hope and skill with a pencil, which really appealed to me."
Ms Gillies described the Ritchie designs as among "Scotland's greatest treasures", with their work now diffused into the new collection of work, IONA MY HEART, which she described as among the "most important" she had ever undertaken.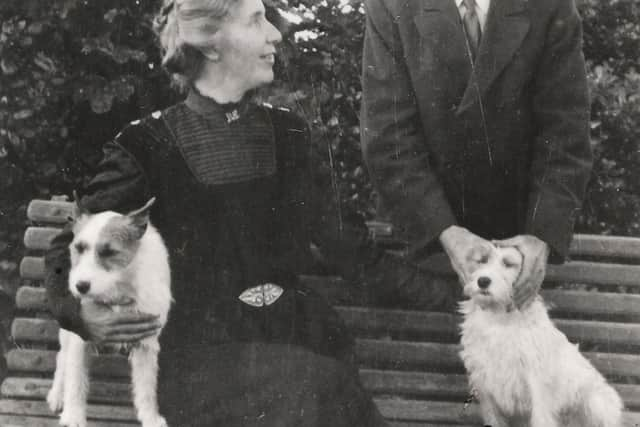 Using 3D scanning, digital art technology and manufacturing innovation, elements of the Ritchies' 100-year old handmade master patterns have been woven into into new designs with touches of the past emerging in new, contemporary pieces.
Ms Gillies said: "It is a feeling that you are handling something that is a national treasure and that you are a custodian of that, rather than the owner. There is the concept of not owning something, but just being part of a carrying stream of where we have come from, which I find incredibly meaningful.
"When you go to Iona, you feel you are part of this sacred legacy, no matter what your religious background and the art is the representation of that. Also, there is a sense of reimagining someone else's legacy and doing it in a way which truly pays tribute and does it justice.
"It felt like a great responsibility, but also felt like the most authentic thing that I have ever done, to combine my skills with design and manufacturing of Scotland's greatest treasures for the world to see."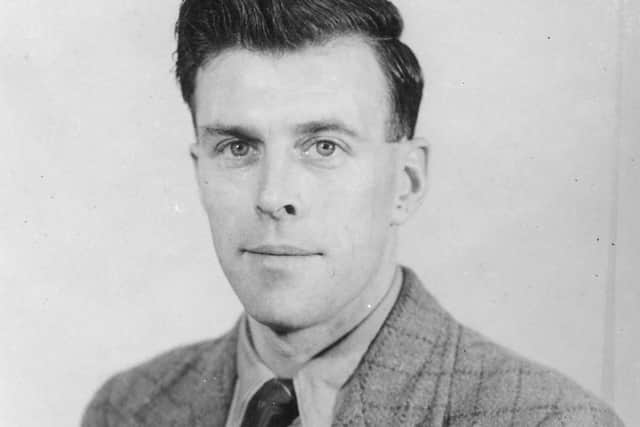 The designs incorporate nine Iona stories into the 40-piece collection. The collection includes commitment and modern Iona engagement rings, hoop earrings with patterns of angels, white Iona Marble rings decorated with tiny golden doves of peace and torc necklaces featuring Celtic waterbirds flying over carved teardrops of rare Iona green serpentine, long believed to give safe passage over water.
Each piece is either made from ethical Single Mine Origin gold or silver drawn from the recycled electronic goods.
"It is not driven so much by commerce, but doing the right thing," Ms Gillies added.
Alexander Ritchie, who was born on Iona, came from a family of seafarers and originally trained as a marine engineer who spent a large part of his maritime career with the British India Steam Shipping Company.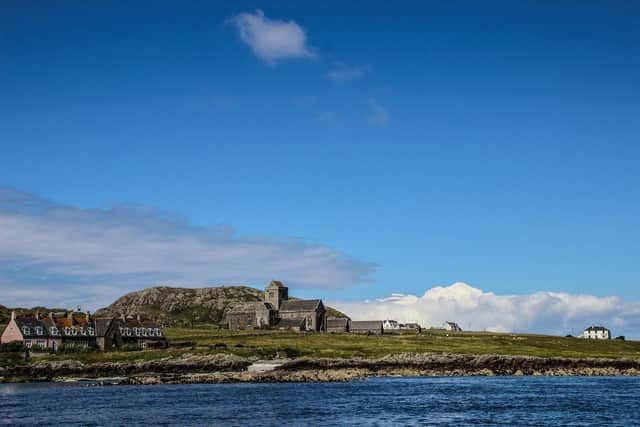 He enrolled in Glasgow School of Art in his 40s and then quickly met his future wife. Both were Gaelic speaker ands immersed in the Glasgow Style, with their work on Iona helping to re-invigorate the Celtic identity.
In 1907, The Art Journal reported the Ritchies' work in metals and textiles had its roots in "a source that is not in the textbook of design, but in individual study of the lovely work that is to be found where … the craftsmen of the great church-building time, wrought out the intricacies of their art".
Later, Alexander Ritchie explained "my wife being an expert with the pencil, we began to adapt the Iona designs to silver and have had as much success as I can expect".
Ms Gillies said, without children, the couple passed on their legacy pieces to Iain MacCormick, who later gifted the Iona Celtic Art asset pieces to Ms Killin and asked her to continue its legacy.
Of her partnership with Ms Killin, she added: "We originally met on a BBC programme about Celtic jewellery. Fast forward a few years and we found each other and realised we had the same passion to do something magnificent in tribute to this magnificent story and make it relevant for today.
"We wanted to do as the Ritchies did – re-imagine with that hope and skill with a pencil in that very humble way, something that would save the best of Iona without it being lost.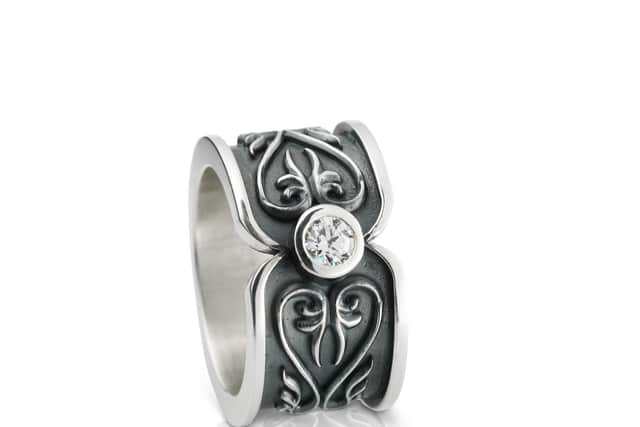 "The problem with the Celtic jewellery is that a lot of it has been copied and sold down the last few decades – reproductions of reproductions – with no real authenticity or verification of the true source. I wanted to use technology to celebrate their original touch – and lift up their story as much as ours."
IONA MY HEART will be launched at Iona Abbey on September 10.
Comments
 0 comments
Want to join the conversation? Please or to comment on this article.