Horrific historic death toll of Scottish teenage rail workers added to online memorial database
Fatalities among 25,000 new records added to Railway Work, Life & Death project.
Teenagers as young as 15 were among more than 1,000 rail workers killed or injured on Scotland's railways a century ago whose records have been added to an online memorial database.
Descendants of the casualties are being sought by university researchers to build up a fuller picture of the victims to add to the scant details about them uncovered so far.
The latest entries collated by the Railway Work, Life & Death project include 15-year-old James Dow Grant, who was killed in 1920 after being "caught by a shunting engine and thrown in front of the Lossiemouth train". He worked in a signalling role as a tablet boy at Cromdale, near Grantown on Spey, where his father was the stationmaster.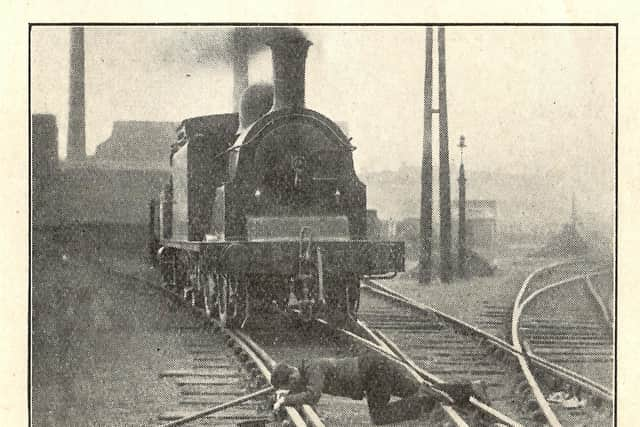 Other deaths included Robert Watret Harkness, 16, who was run over by a train as he was applying grease to an axle in 1914 in Dumfries and Galloway. A wheel was reported to have passed over his neck, almost severing his head from his body.
A total of 1,300 Scottish rail accidents are among 25,000 records of incidents between around 1889 and 1920 which have just been added to the project's free-to-access database, doubling the total to around 50,000.
Another 15-year-old killed was JD Grant, who worked as a regulating boy on the Elgin branch of the Great North of Scotland Railway in 1920.
RD Moffat, 19, drowned after falling from a bridge he was painting in the Dundee area in 1919.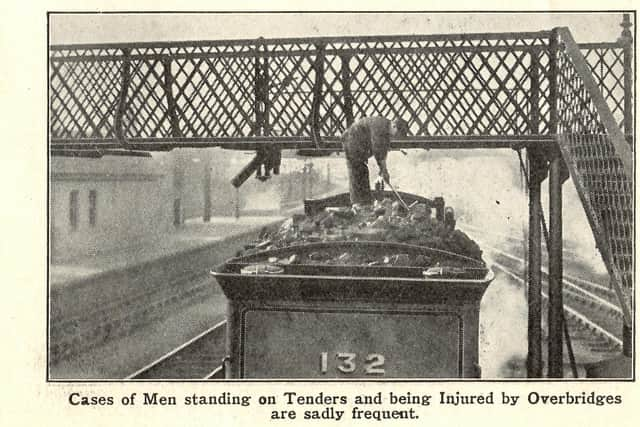 R Harkness, who worked as a greaser, was run over by a train at Beattock in 1914.
The records have come from the archives of the Amalgamated Society of Railway Servants/ National Union of Railwaymen, the forerunner of the Rail, Maritime and Transport union (RMT), which documented the financial support it provided to victims, including compensation won from railway companies.
Project co-leader Dr Mike Esbester, of the University of Portsmouth, said: "Teenagers were particularly vulnerable, especially those in the lower teens. Some steps were recommended to try to keep them out of the most dangerous situations – working unaccompanied on railway tracks and/or at night and/or long hours.
"But the railway companies couldn't be held to those ideas, and unsurprisingly we keep seeing teenage injuries and deaths.
"What I'm surprised about is that we have 14, 15, 16 and 17-year-olds joining the union. It suggests a strong workplace culture of unionisation.
"We're keen to find any descendants of people named in the new data release and who are still working in the railway industry – it would be great to make that connection.
"Whether people are interested in family history, local history or railway history, there's something in the records for them, and it allows them to dig through and ask their own questions."
Esbester said there were only 26 women among the Scottish cases, reflecting how few were employed on the railways at the time.
He said: "The RMT has been very supportive of the project and of this data release, valuing what we're doing because it shines a light on what the union did for its members."
The project is a collaboration between the National Railway Museum, the University of Portsmouth and the Modern Records Centre at the University of Warwick.
Comments
Want to join the conversation? Please or to comment on this article.