Halloween 2020: Remembering the Witches of Paisley, the last witch trial in Western Europe
The Paisley Witches of 1697 is the tale of seven Renfrewshire residents who lost their lives on account of a now outlawed crime, the practice of witchcraft, in what is known as 'the last witch trial of Western Europe',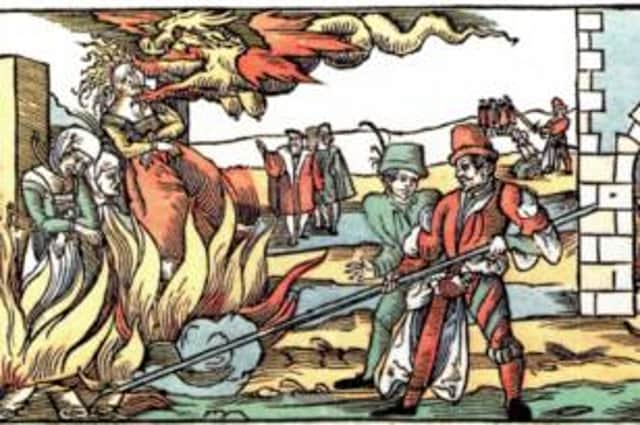 To many of us, witchcraft conjures up stereotypes of Halloween characters with large noses or aesthetically chic women posing in tight, dark clothing beside a bubbling cauldron. However, for 17th century women, it was still a very real and very serious crime for which they could be prosecuted.
It was not until 1736 in Scotland that the Witchcraft Act of 1563 was repealed, ensuring that the prosecution of witches was banned.
This was too late for the 'witches' of Paisley. All seven of them were hanged and then burnt at Gallow Green in Paisley on June 10, 1697.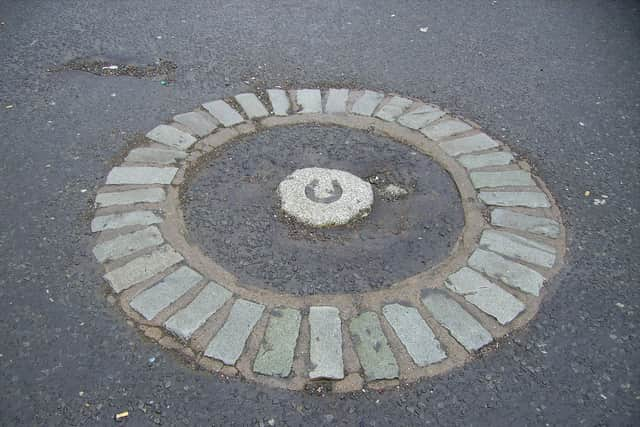 And how did their tale of injustice begin?
Accusations of a child
As a result of a privileged little girl blaming a poor maidservant for stealing a pint of milk.
Christian Shaw, 11, the daughter of the wealthy landowner, John Shaw, accused their family servant, Catherine Campbell, of stealing milk.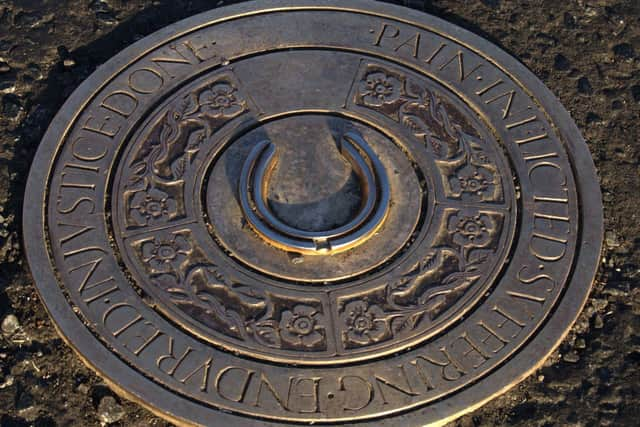 After being accused of this theft, in an account recorded by 19th century bookseller John Miller in his collection 'The Witches of Renfrewshire' it notes that Catherine cursed Christian by saying: "The devil harle (drag) your soul through hell."
Four days later, Christian crossed the path of Agnes Naesmith, an elderly woman who Miller claims was "addicted to threatnings."
The older woman asked the girl how she was feeling to which Christian responded that she was well.
Older women were often accused of being witches in 17th century Europe.
According to 'Wierus', a witchcraft scholar at the time, people accused of being witches were "ordinarily silly old women whose age and sex disposeth them to melancholy, and whose melancholy disposeth them to a madness."
Therefore, it was no surprise that a woman such as Agnes, who lived on her own and was known for speaking her mind, was accused of being a witch.
Much like Salem
After these encounters with the two presumed witches, Christian turned ill and and suffered violent fits that night, much like those described in the Salem witch trials a couple of years before.
According the records of the Presbytery of Paisley in December 1996, she was "seized with strange fits, sometimes blind, sometimes deaf and dumb, the several parts of her body sometimes violently extended, and other times as violently contracted."
She also is claimed to have spat out feathers, her own hair and even the carcasses of small animals which her family believed were signs that she was cursed.
When Christian recovered for a temporary period, she told her parents that she saw Catherine and Agnes stabbing at her sides and threatening to cut her open.
After two months, concerned for their daughter's health, the family went to Glasgow to see the skilled physician Mathew Brisbane.
Following a 10 day stay in Glasgow, she seemed to recover slightly yet she soon returned to her 'demonic' state claiming that 'the witches' were making her bite her tongue as she prayed.
Brisbane could not find any 'earthly reason' as to why the young girl was like this and she was sent to a local minister who concluded that she had been cursed by witchcraft.
What's not mentioned
Barely mentioned in re-tellings of the story – presumably for dramatic effect – Agnes, the apparent witch, went to the little girl's house and prayed for her, only wishing she had a speedy recovery.
Meanwhile, Catherine took a different approach. Cursing her, she said, according to bookseller Miller: "The devil let her never grow better, nor any concerned in her, be in a better condition than she was in, for what they had done to her."
Regardless of approaches from both women, what happened next was not something that should have happened to anyone.
John Shaw used his influence as a wealthy landowner to ensure that a list of 35 people identified as a witches by his mentally unwell daughter, including Agnes and Catherine, were arrested.
The Scottish Privy Council set up an investigation in 1697, marred by bribery and corruption, during which people used their standing in society to buy their relatives out of the trials by offering land or goods.
What became of them?
In the end, 7 people whose relatives were unable to offer such means stood trial. This included two boys, John and James Lyndsay who were only 11 and 14 at the time.
Local Minister of Killallan James Hutchison delivered a damning sermon which sealed the accused's fates.
According to Miller, Hutchison told the jury: "You would be accessory to all the blasphemies, apostasies, murders, torture, and seductions whereof these enemies of heaven and earth shall [carry out]" if they did not find the accused guilty.
And so the accused were found guilty of the crimes of witchcraft, sorcery, necromancy and charming - all valid crimes to prosecute under in 17th century Scotland.
During their public hanging, it is said the elderly Agnes Naesmith laid a dying woman's curse on the town.
For years after their execution, every tragedy which took place in Paisley was blamed on the witches' curse.
Their remains were buried on a crossing now known as Maxwelton Cross, with a horseshoe placed on top of the burial site. This horseshoe went missing years later.
However, in May 2008, a new horseshoe was laid at the crossing. Designed by Scottish Sculptor Sandy Stoddart, it reads "Pain-Inflicted-Suffering-Endured-Injustice-Done" to pay tribute to the torturous death these people went through as a result of a misplaced law.
As for the little girl, Christian Shaw, she went on to become a successful business women within the mill industry and was even sponsored by Lady Blantyre, wife of the witch counsel's chief member.
So as we carve our pumpkins and enjoy the festivities of the spooky season, spare a thought for those women and children who paid the price of a superstitious Scotland.
A message from the Editor:Thank you for reading this article. We're more reliant on your support than ever as the shift in consumer habits brought about by Coronavirus impacts our advertisers.
If you haven't already, please consider supporting our trusted, fact-checked journalism by taking out a digital subscription.
Comments
Want to join the conversation? Please or to comment on this article.