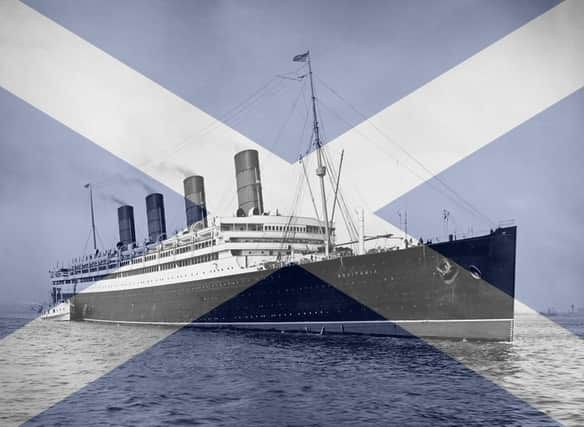 9 Famous ships built in Scotland in honour of SS Metagama's 100th anniversary voyage
Built in Glasgow, the SS Metagama famously carried hundreds of Scots to Canada 100 years ago in April 1923, and it's not the only Scotland-made ship to make history.
April 21, 2023, marks the centenary of the SS Metagama departing from Stornoway in the Outer Hebrides. For the islanders leaving, the communities being left behind and the very culture of Scotland itself, things were never the same again.
Unsurprisingly, this ship of such a powerful legacy was built in Glasgow, which as The Herald reports boasted shipbuilding which "was the envy of the world." They pointed out that "in the early 1900s a fifth of all ships in the world were made on the River Clyde in Glasgow."
Over the years, tens of thousands of naval, merchant and passenger ships were built on the Clyde and its tributaries since the Scott family first set up a yard in Greenock in 1711. Indeed, the term 'Clydebuilt' was seen as synonymous with superior precision marine engineering.
In honour of the 100th anniversary of the SS Metagama leaving Stornoway, here are nine Scotland-built ships that inspire wonder to this day.