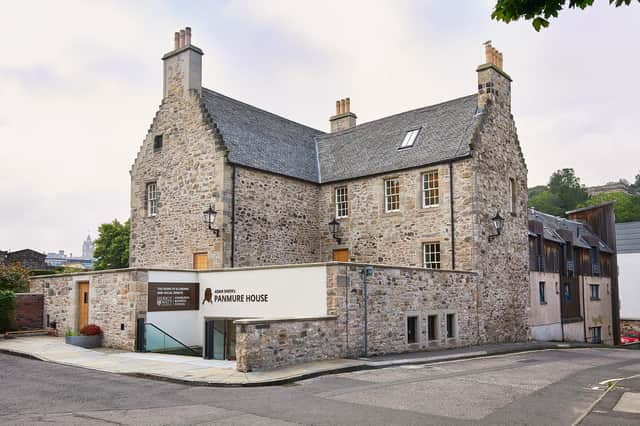 Now a "salon" aimed at tackling climate change is to be held by Heriot Watt university - in the former home of philosopher Adam Smith.
Delivered at Panmure House in Edinburgh, the last home of Smith, which was restored by the university and opened in 2018 by Gordon Brown, the series of talks aim to identify ten key priorities to mitigate climate crisis.
Named after James Hutton – Smith's friend and the father of modern geology – the series will bring together a diverse cross-section of experts, business leaders, scientists, and concerned citizens.
Professor Richard Williams, principal and vice-chancellor of Heriot-Watt University, said: "When we opened Panmure House in 2018, our aim was not only to restore its bricks and mortar but its rightful place as a hothouse of global economic and social debate.
"As a place of learning, we can't shy away from the huge challenges that both business and society face to shift into climate-friendly territory. Achieving ambitious net zero-carbon targets will require radical thinking – which is why we've set up the Hutton Series to assemble a wide range of inspiring speakers to come up with exactly that."
Members of the public can submit real-time questions to the debate panels. Due to social distancing, the first event will be live-streamed and there will be options to attend follow-up workshops.
Series coordinator Professor John Ludden of the Lyell Centre, a strategic partnership between Heriot-Watt University and the British Geological Survey, said: "We want to use our real-world industry links with science, business, engineering, and technology to assemble a range of voices to come up with fresh ideas.
"This includes a role for members of the public to pose searching questions and share their own thoughts. Considering how many people attend climate marches – we know these issues are highly relevant."
Environmental and polar scientist Professor Sir Ian Boyd, who is the first keynote speaker, said: "In Adam Smith's time at Panmure House, discussion about the challenges of the day were largely the preserve of a few intellectuals but today they are a way opening up public discourse on this difficult subject.
"The challenges of current times need a lot of agility to deal with because they are unlikely to abate. We need to adapt by deciding what we value and where our priorities lie."