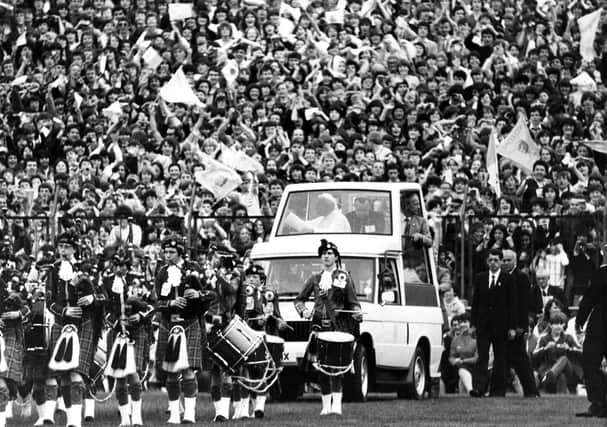 Edinburgh in the Eighties: These 24 pictures will transport you back to life in the Scottish Capital in 1982 - including Billy Connolly and a visit by the Pope
They may have been taken 40 years ago, but there are still plenty of familiar faces and places in these fascinating pictures from the archives.
Published 10th May 2022, 16:24 GMT
Updated 10th Oct 2022, 12:32 GMT
Events making the headlines in 1982 included the Falklands War, the Mary Rose ship successfully being raised from the Solent, and singer Ozzy Osbourne eating a bat live on stage.
On television viewers were tuning into 'The Young Ones', cinemas saw film fans queuing to see 'E.T. the Extra-Terrestrial', and Michael Jackson released 'Thriller'.
Channel 4 was also launched, with the first Next stores opening their doors on the High Street.
And there was plenty going on in Edinburgh, including a fair bit of showbiz sparkle, a Papal visit and anti-war demonstrations.
Here are 24 pictures to take you back to Scotland's Capital in 1982.