Discovery of giant Neolithic monument puts stretch of Scottish island on 'par with Stonehenge'
A giant Neolithic monument where people may have gathered around 5,000 years ago has been discovered on the Isle of Arran, with archaeologists believing the find puts the area on par with other ceremonial landscapes such as Stonehenge.
The almost complete cursus monument, which measures 1km long (0.62 miles) and 50m wide, has been found on the island's west coast at Drumadoon.
Dating from as early as 3,500BC, the enormous structure, defined by a pair of parallel large stone and earth banks, would have taken staggering amounts of labour to build and transformed the landscape, with it likely visible for miles.
The monument, one of the most complete examples of its style in Britain, was built on a hillside that overlooks Machrie Moor and likely formed part of a larger Prehistoric complex, it is believed.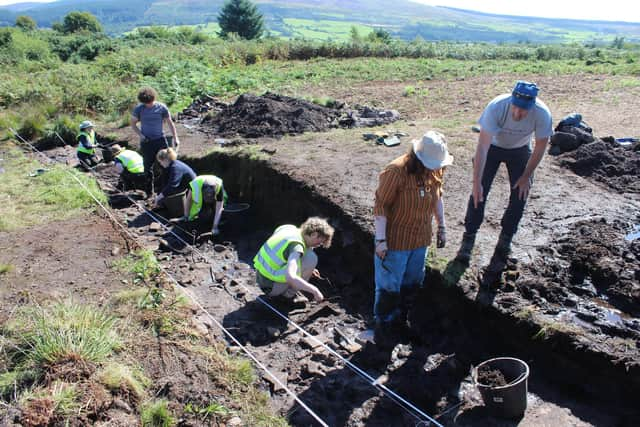 A number of other prehistoric finds and features in the area, from ancient soils to cairns and field boundaries – all which have been well preserved in peat – now present experts with a highly rare opportunity to research how Neolithic communities would have lived, farmed and interacted with the monument.
Dr Emma Jenkins, associate professor at Bournemouth University, said: "The Isle of Arran is well known for Machrie Moor with its Prehistoric stone and timber circles – standing stones and burial cairns. But the discovery that these may be part of a much larger complex which included this enormous cursus elevates this into a region of global significance on a par with other ceremonial landscapes like Stonehenge.
"As an environmental archaeologist, I am particularly excited by the discovery of well-preserved soils, contemporary with the creation of the cursus, which means we can investigate how people used and modified this landscape from the time of the first farming communities in Britain."
Cursus monuments are sometimes described as "cathedrals of the day" and considered among the most spectacular features in the Neolithic landscape. The parallel banks may have served a procession route, perhaps to honour the dead or mark a celestial event.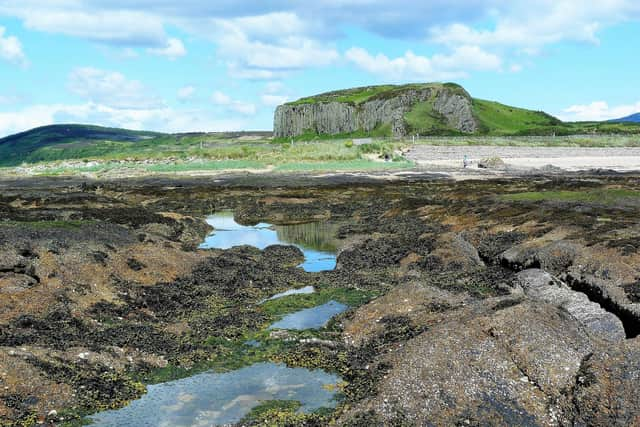 Some cursus monuments, such as one at Kilmartin Glen in Argyll, featured long lines of timber posts, which were then set on fire in one almighty display.
Geophysical survey by Historic Environment Scotland has picked up possible timber postholes within the Arran cursus, although these have yet to be excavated.
Dr Kenny Brophy, senior lecturer in archaeology at the University of Glasgow who co-directed excavations at the cursus, said: "It is possible that in one form the monument was defined by oak posts, perhaps before being converted into an earthen monument. This will be a target for future fieldwork.
"I have been fortunate to be involved in the excavations of several cursus monuments over the last 30 years, but this is by far the most significant. The survival of the monument means that the potential it has for shedding light on early Neolithic farming and social organisation is incredibly exciting. These sites are almost all ploughed flat so to be able to stand on near intact cursus bank is very rare."
Experts from the universities of Birkbeck, Bournemouth, Reading, Coventry, Birmingham and Southampton are also involved with the research team on the Isle of Arran, with support from Historic Environment Scotland and Archaeology Scotland.
Comments
 0 comments
Want to join the conversation? Please or to comment on this article.