Declaration of Arbroath celebration to mark delayed 700th anniversary
A new exhibition retelling the story of The Declaration of Arbroath opens today as part of commemorations to mark 700 years since the creation of one of Scotland's most famous documents.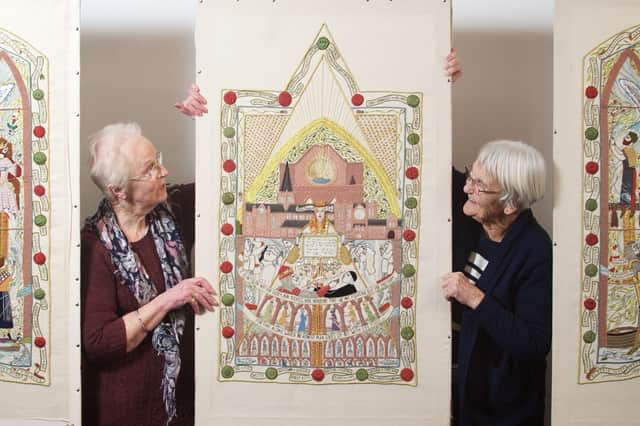 The exhibition, in the newly refurbished visitor centre in the grounds of Arbroath Abbey in Angus, will feature 50 historic artefacts relating to the Abbey and its key role in Scotland' s history.
The Declaration of Arbroath - originally known as the Barons' Letter - was drafted in medieval Latin in the scriptorium of Arbroath Abbey in 1320.Sealed by 51 magnates and nobles, it was sent to Pope John XXII to assert Scotland's status as an independent kingdom and ask the Pope to recognise Robert the Bruce as the lawful King of Scots.Included in the new exhibition will be a facsimile of the Declaration gifted to the Abbey by the National Records of Scotland (NRS), keepers of the priceless original sheepskin parchment.Almost indistinguishable from the 700-year-old original, the facsimile has been replicated by internationally renowned conservator and restorer David Frank, using the same methods and materials.The exhibition will also explore the wider history of the Abbey from its founding in 1178 to the present day, drawing upon modern technology and traditional crafts.The hand-stitched "Arbroath Tapestry" tells the story of the Declaration through a triptych of panels designed by East Lothian artist Andrew Crummy, the man behind the Great Tapestry of Scotland, and intricately sewn by local embroiderers to celebrate the 700 year anniversary.Meanwhile, medieval items found during excavations at the site, including arrowheads from the Wars of Independence and items used daily by the monks who lived there, will be displayed for the first time.Other exhibits include a marble tomb effigy of King William I, commissioned by Robert the Bruce, which provides a material link between King Robert and William, who founded the Abbey; an on-screen resource about the barons who supported the Declaration; and a new digital model of the Abbey as it once was.The exhibition is a key part of the Declaration of Arbroath's 700th anniversary celebrations, which were delayed last year due to the COVID lockdown. It now forms part of wider, reshaped Arbroath 2020 (+1) festival activities, which run until next month.