David Greig cuts down the Vikings in first novel after walking from Fife to Iona 'by accident'
One of Scotland's most foremost playwrights has written his first novel – after walking from Fife to Iona "by accident" following the trials of lockdown.
David Greig, creative director at the Lyceum Theatre, has written a surprisingly humourous take on a Viking massacre on the island, described as the birthplace of Christianity in Scotland. The book spans the hallowed themes of love, death and faith while unpacking the brutality of the mythologised Norsemen with comedy, romance and a sense of query.
Greig described Columba's Bones as "10 per cent Tarantino and 90 per cent rom-com", with the book the latest instalment in publisher Birlinn's Darkland Tales series, which takes a period in Scottish history and plunges it into fresh interpretation for the modern reader.
Greig said he was "immensely proud" of Columba's Bones, which was written on an unwitting pilgrimage from his home in Fife in the shadows of lockdown. Without a phone, books or laptop, he set off, his path and final destination unknown.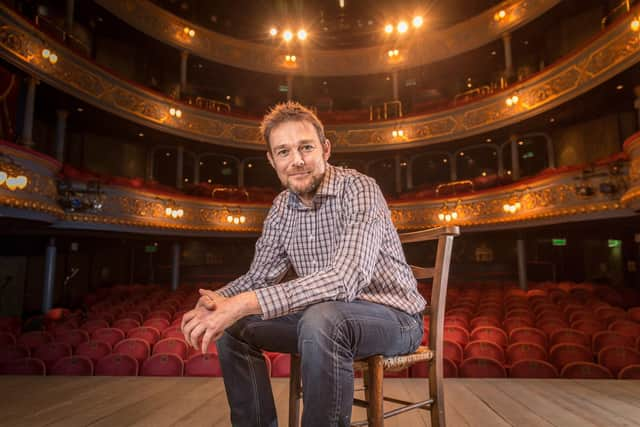 He said: "It had been a really rough time. There had been a pandemic and my industry had completely collapsed. I really, really needed to get away from screens, to renew. I hatched this plan I would leave my phone and my computer at home. I would carry a tent. I would go for a walk.
"I set out from my front door. I didn't know where I was going to go, I had a rucksuck on my back. I just ended up sort of walking to Iona by accident."
On his way, he picked up books and left them behind as he travelled, with works on early Christianity and the conversion of the Picts coming to him as he reached Strathearn and Dunning.
"I ended up at Comrie and I kind of had a decision to make of which way to go," he said. "I had just read a fantastic book on early Christianity and I thought 'I could just go to Iona'.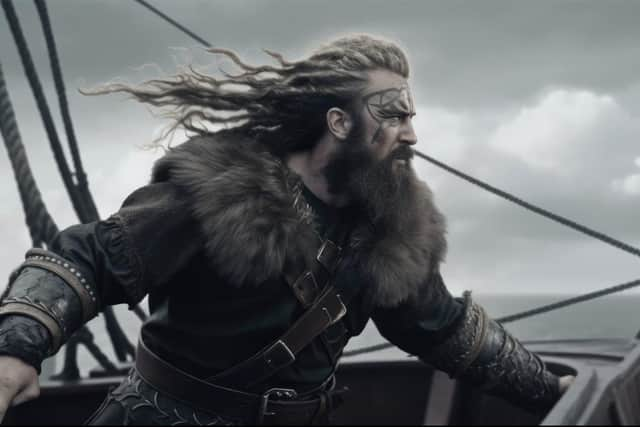 "So I bought a stick, like a proper stick, and set off. I found my walk was retracing a lot of steps, in reverse I guess, of the Columba monks. I was cutting a bit of a medieval figure with my straggly beard and slightly wild eyes."
Stuck in his tent for long periods of time due to an incredibly wet May, he found time to "renew his brain".
The story started to coalesce after waking up on a pleasant morning in Mull, when he found the welcome break in the weather clouded by thoughts of ruthless 12th-century Viking Sweyn Asleifsson, who is often described as the "ultimate" of his kind.
He said: "I had read about Sweyn the night before. I woke up on Mull, it was a gorgeous morning and I was looking out and I just thought 'you know, maybe it would be alright being a medieval person – as long as you have done your work and you have a nice cosy house to go. I thought it would be OK, except for f****** Sweyn.
"Next thing you would know he would be coming down the Sound to smash your head in, kidnap your wife or whatever. What an absolute w*****.
"On this road over the next two days, I thought 'why do we spend our time glamourising these thugs?'. It was around the time [Vladimir] Putin invaded Ukraine and I think I was conflating thuggish power and how much I hated it."
Greig's book is, in part, a re-telling of a ninth-century Viking raid of Iona when St Blathmac and his monks were murdered as the Norsemen sought the relics of St Columba, which the abbot refused to give up.
In the book, Greig mounts a band of merry raiders with names such as Bloodnose, Buttercock, Puffin Face and Ghost Axe as he takes down the myth making of the Vikings, who he reduces to a "gang of hurt causers".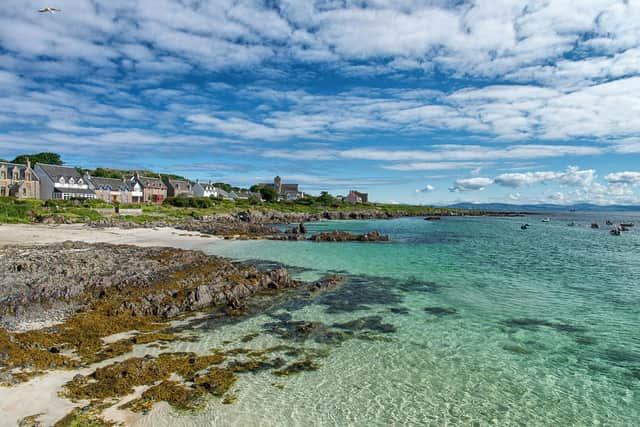 Grimur is the main Viking encountered in Columba's Bones, trailing up the beach behind his pack, puffing and struggling to keep up the pace. Later, he is put to his grave believed to be dead, but comes around after being knocked out only by some killer honey-rich mead dispensed by the only woman on the island. Soon, the two become happy lovers.
Greig said: "Vikings are just humans, they are just guys and when you realise that, they start to become funny. If you imagine a gang of Edinburgh underworld thugs or mobsters, they don't go around saying 'long have I yearned to breach the shores of Leith'. They speak about drink, about violence, sex and love.
"You realise they were just people and like all people they have things that make them vulnerable. You realise they are not these mythical creatures."
Greig said he also wanted to approach Christianity as "a very revolutionary thing" of the time.
He added: "We are all used to this thing that Christianity is old, it is traditional, venerable and maybe even past it, but at this time it was absolutely revolutionary, it was the new thing. Traditional people were not Christian. To the pagans and the Vikings, Christianity must have just seemed weird."
He said he found the journey – and the writing task that followed – "completely liberating", with Columba's Bones written on his mobile phone in his spare time.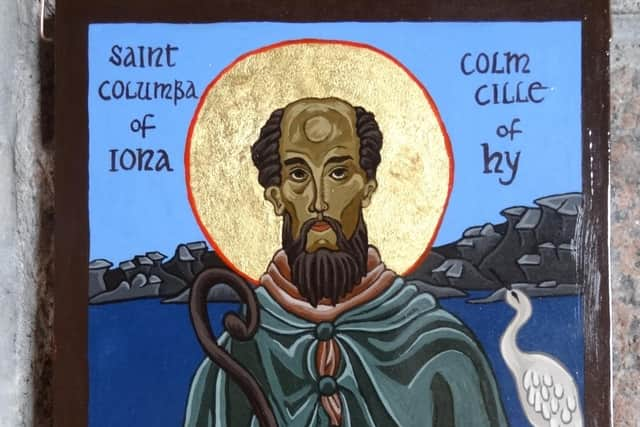 Greig added: "The thing that confused me was I really enjoyed writing it, literally I looked forward to writing it every night.
"I have to say that writing plays has never felt like that. When you write a play you are always thinking 'can we have a budget for this, will that work, what will the producers think, will the actor want to do that?' Everything is so constrained.
"With this, I could just be in that world and write it."
- Columba's Bones, priced £10, is published by Birlinn and available now.
Comments
 0 comments
Want to join the conversation? Please or to comment on this article.