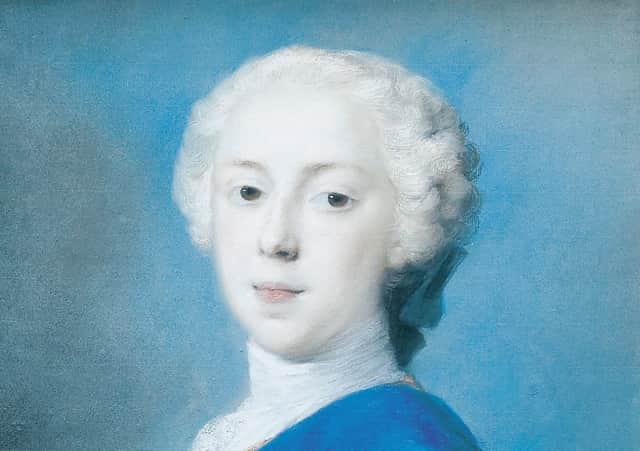 A silver cup that was reportedly gifted to the man who helped smuggle Bonnie Prince Charlie's hidden gold out of Britain has gone up for sale for £150,000.
Its emergence may solve the 270-year-old mystery of what happened to the missing millions treasure hunters have been searching for.
Some £35,000 of gold coins – about £5m today – was sent to Prince Charles Edward Stuart by the French to aid his Jacobean rebellion against George II in 1746.
But it arrived two weeks after his decisive defeat at the Battle of Culloden and it was buried on the banks of Loch Arkaig near Fort William to stop it falling into the hands of the English.
The silver cup turned up for sale at an auction in the US in 2018. It was bought by the UK collector who then commissioned an antiques expert to research the engraving on it which stated "Charles Edwd Stuart To Chas Selby Esqr of Earle in Remembrance of His Many Services in 1745 & 1746."
Antiques dealer Martyn Downer's work led him to the Royal archives which showed "Selby" to be the English Catholic Charles Selby.
Correspondence between him and Bonnie Prince Charlie in exile in France showed that Selby arranged for the gold to be recovered and a sizeable chunk of it smuggled down to London.
There, it was changed into paper money by a sympathetic banker and shipped to Prince Charles in France.
The rest of the gold in Scotland was shared out amongst the Scottish prince's supporters at the time.
In one letter Charlie asked Selby: "How would you like to be rewarded for dealing with the gold?"
He chose to send the cup.
Now that the provenance of the cup has been revealed it is to be sold by Spink and Son Auctioneers of London. Their expert, Tim Robson, said the cup and Downer's research had "broken a 250-year-old myth" about Bonnie Prince Charlie's treasure.