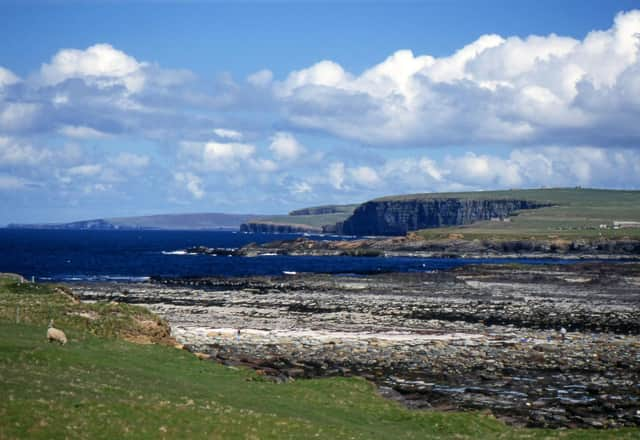 The dog died after falling into the water in the Birsay area of Orkney. PIC: Creative Commons/Giorgio Galeotti
A major resuce operation was launched on Saturday night around 9pm after the pet's owners raised the alarm.
They had been out walking on the cliffs at Birsay when the dog ran off the edge, around 9pm.
Stromness lifeboat was called to the scene along with the Kirkwall and Stromness coastguard rescue teams.
Unfortunately, the dog died after hitting the water.
Dog owners have been warned to keep their pets on leads in such environments.
A Coastguard spokeswoman said: "They were sent out to stop the owners from going over themselves to try and rescue it.
"Unfortunately the dog had gone straight into the water and had died.
"There's a safety note for owners walking their dogs on cliffs to keep them on leads."