Author Diana Gabaldon set for Glasgow Outlander conference on "transformative" impact of series
Ms Gabaldon set to deliver keynote address on why she set the time travelling fantasy in Scotland
Outlander author Diana Gabaldon is to discuss why she set her blockbuster series in Scotland and share insight on her life as a writer at the first academic conference to examine the "transformative" effect of the series.
Ms Gabaldon is due to deliver her keynote speech on Tuesday at Glasgow University's Bute Hall with the conference, which will run until Saturday, due to be attended by academics from across the world.
The event will both look at a huge array of subjects and themes connected the Outlander story, a time travelling fantasy that begins in Scotland around the time of Culloden, with Ms Gabldon's books selling more than 50 million copies worldwide and the story driving both interest in Scottish history and a tourism boom.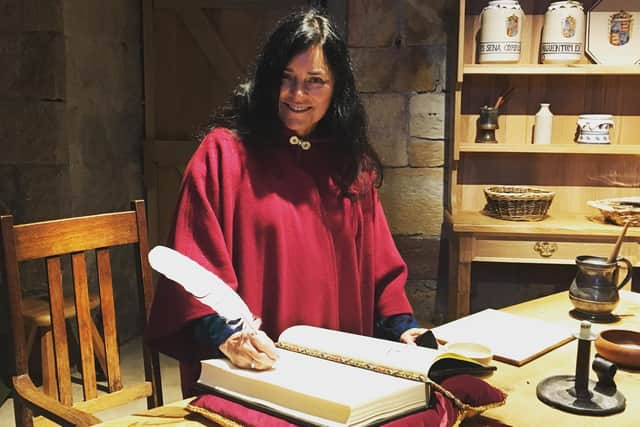 Jacobite history, screen production, sustainable tourism, Gaelic and Scots, costume design and Scots and slavery will be among topics discussed at the conference which will also examine the phenomenon of the Outlander 'fandom' which has coalesced around the story.
Ms Gabaldon, who was awarded an honorary doctorate by Glasgow University for services to literature last year, will speak on '"Why Scotland? Why Not Mexico? Genes, Borders, Culture and Fiction: Why They Matter and When They Don't'.
She said: "My lecture will be partly personal as in why did I write a book set in Scotland?"
"I will also be talking about how do I go about my business of writing, and what--if any limits do I observe in what I write or how I write it."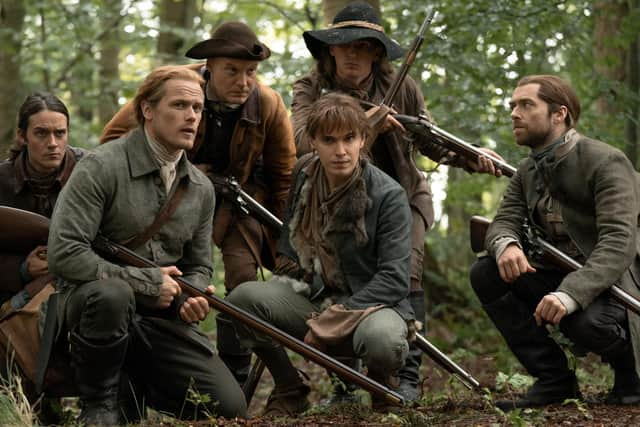 Scholars due to address the event include Professor Murray Pittock of Glasgow University who will speak on 'What Happened at Culloden and What Happened Next?' and Sir Geoff Palmer will look at Scotland's role in the slave trade, a topic which emerged Outlander when the story shifted from Scotland to North Carolina and the Caribbean.
Dr Stephanie Garrison of Aberdeen University will look at "Outlander Fans and Personal Pilgrimages to Scotland' and Nelson Correia of Napier University will discuss the impact of the show on Scotland's screen production sector.
Laura Luisa Huici Sancho of Universitat de Barcelona will explore Outlander's impact on sustainable tourism while Charlene Herselman, of the University of Pretoria, will look at the show's impact on screen tourism at historic sites linked to the show.
Professor Willy Maley, an English Literature lecturer at of Glasgow University, who has helped to create the conference, said: : "Diana Gabaldon's Outlander series has had a transformative impact on Scottish culture, generating global interest in the history, languages and landscapes of Scotland.
"It has not only helped put the country on the map, but has also mapped out the international contribution of Scotland to American Independence and more problematically to the Atlantic slave trade.
"Richly researched, the books open up question about eighteenth-century Scotland and pivotal events like Culloden to a world readership, at a time when new scholarship suggests that some of this history has still to be written or is in need of revision."
Several academics from Glasgow University have been deployed as advisers on Outlander. Many of the conference events, including Diana Gabaldon's address, will be livestreamed with a string of fringe events also being held across the city.
Comments
 0 comments
Want to join the conversation? Please or to comment on this article.