Anger as historic former Covenanters museum Greenhill put on sale in Biggar
The sale of a former museum building where ministers hid during religious conflicts in the 17th century has been condemned as "inexplicable" by Scotland's leading historian Professor Sir Tom Devine.
Biggar Museum Trust has put the house up for sale nearly 50 years after it was moved stone by stone to the South Lanarkshire town from a nearby village.
The venture created a museum about the Covenanting era, in which Presbyterians sought to defend their newly-established religion from perceived threats from the crown.
The three-storey building is being marketed as "a rare and exciting opportunity to develop a former museum, within walking distance of the amenities of Biggar and commuting distance to Edinburgh".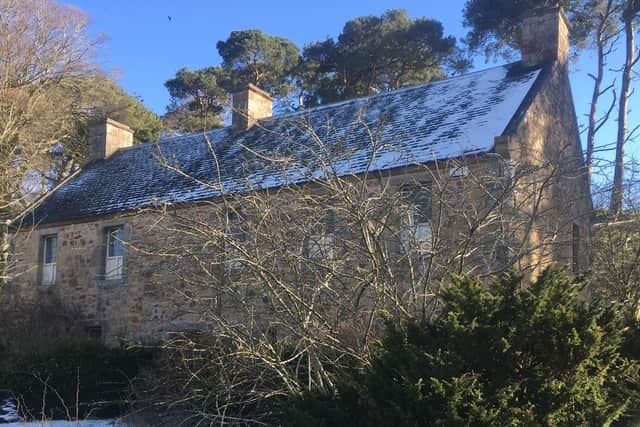 On sale for offers over £85,000, selling agents Rettie & Co said it had "period furnishings exploring life in the Covenanting era, when Presbyterians and Royalists clashed".
Greenhill farmhouse was moved from Wiston, seven miles away, in 1975 where it was reassembled beside Burnbraes Park "like a gigantic jigsaw puzzle" by local historians and archaeologists who founded Biggar Museum.
However, it is understood to have lain empty since a new museum was opened in the town's High Street six years ago.
Prof Devine criticised the "unacceptable" lack of consultation over the sale.
The Sir William Fraser professor emeritus of Scottish history and palaeography at the University of Edinburgh said: "I very much regret that Biggar Museum Trust has taken the inexplicable decision to sell off the Covenanters' House, which was entrusted to their care some years ago.
"The absence of any consultation with the people of the town as to possible future uses is especially unacceptable.
"The era of the Covenanters is a fundamental aspect of 17th century Scottish history and is absolutely central to the heritage and history of Biggar and Clydesdale.
"I therefore hope every effort is made by local people to have this unwise decision reversed.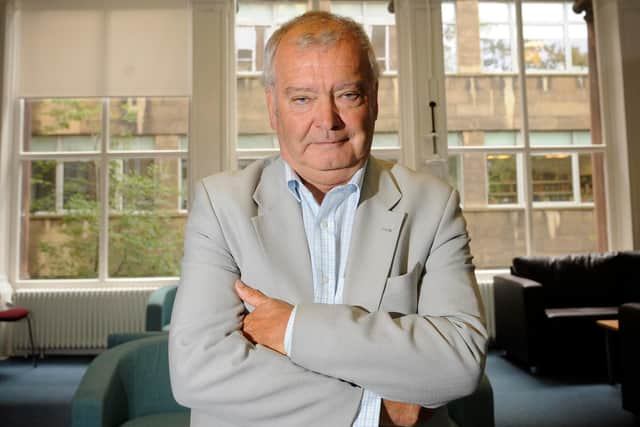 "The house is a community resource not least because local volunteers were responsible for rebuilding it in Biggar in 1975."
Prof Devine has signed a petition launched by Biggar and District Civic Society to block the sale.
Secretary Janet Moxley said: "The building has strong links with the Covenanting movement and is known to have harboured ministers hiding from the authorities after preaching at covenanticles on the moors around Wiston.
"When the building was brought to Biggar, it was entrusted to Biggar Museum Trust with the intention that it would be preserved as a living history museum showing life in 17th century Clydesdale and providing information about the Covenanting times.
"Now Biggar Museum Trust are selling the building.
"They don't appear to understand the significance of the Covenanting movement in Scottish history, and there has been no consultation or attempt to find new uses which would allow its history to be celebrated.
"If the trust are not willing to find another use for it, they should offer it to another community group rather than sell it on the open market.
"Those who worked so hard to preserve the building thought that giving it to the trust would safeguard its future.
"Sadly this has not turned out to be the case."
Clydesdale East councillor Eric Holford said: "I'm very disappointed that the Covenanters' House is going up for public sale.
"It was gifted to the museum trust for it to maintain the property as an exhibit, in and of itself.
"If the trust no longer feel willing, or unable to maintain the building, they should stand back and allow one of the other local heritage organisations to take it on and develop it as a local asset.
"Before selling it, local heritage organisations should have been invited to submit plans that could give the building a bright future.
"Unfortunately, selling it on the open market gives the building a very uncertain future."
Relatives of the volunteers who moved the building to Biggar in 1975 were aghast that it had been put up for sale.
Former museum volunteer Grace Ward Carrick, whose archaeologist brother Tam Ward played a central part in the move, said: "I'm extremely sad to hear of the sale of Greenhill, having worked on the inside, painting flags and backdrops for the glass cabinets and staffing the museum as a volunteer.
"My brother and many others put in a great deal of time, hard work and effort to build Greenhill, including the bridge leading over to it.
"It would be nice if it could be retained in some way for the community of Biggar."
The family of local historian Brian Lambie, who also played a key role in the house's re-location, said: "In Greenhill Covenanters' House, Biggar has a unique memorial to the struggles for religious freedom in 17th century Scotland.
"The story of how the house moved from Wiston to Biggar is part of our town's more recent heritage - illustrating what can be achieved by a dedicated group of people with a vision.
"The land where the house now stands was gifted, unemployed youngsters were given training under the youth training scheme, and knowledge, expertise and time were given free of charge.
"If the museum trust is no longer able to care for Greenhill, then surely a feasibility study into potential new community uses for the building should be undertaken before it is sold as housing stock, given that Biggar is not short of housing."
Biggar Museum Trust has been approached for comment.
A spokesperson for Rettie & Co told The Scotsman: "My client would prefer not to have an article published at this time."
A message from the Editor:
Thank you for reading this article. We're more reliant on your support than ever as the shift in consumer habits brought about by coronavirus impacts our advertisers.
If you haven't already, please consider supporting our trusted, fact-checked journalism by taking out a digital subscription.
Comments
 0 comments
Want to join the conversation? Please or to comment on this article.