Africanus Horton: The Edinburgh-trained medic who could take over David Hume Tower
Africanus Horton was the first African to graduate from Edinburgh University. A medical doctor who later became a banker, a political writer and a powerful early advocate of African nationalism, Horton also has a crater on planet Mercury named after him.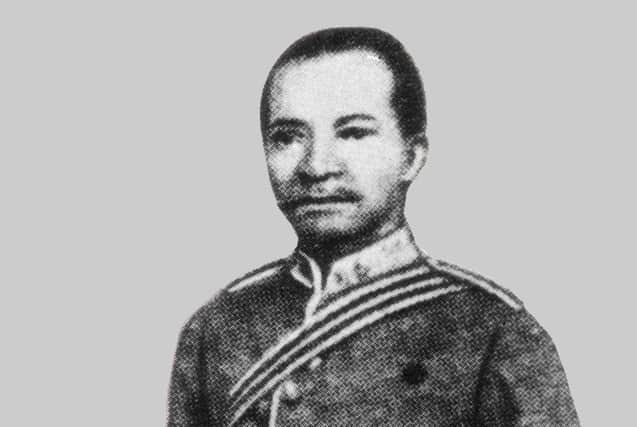 Now, his name has also been put forward as a worthy replacement for the David Hume Tower after the philosopher's 18th Century views on race led to a successful campaign to have the Scot removed from the building.
James 'Africanus' Beale Horton was born in Gloucester just outside Freetown in Sierra Leone in 1835 and was the child of recaptive slaves who were freed from an illegal slaving ship by the British Navy.
He came to Britain to study as a doctor, finishing his studies at Edinburgh University as part of a scheme to train young black men as medics given the high number of fatalities among the colonial-era Army Medical Department.
Significant numbers of British doctors were dying of diseases now known as malaria and yellow fever with it hoped training black doctors from the area would bring a degree of immunity into the medical ranks.
Trainees took their general education in Sierra Leone before being sent to King's College London, aged 18. Horton started to use his name 'Africanus' as a statement of identity and was part of a small cohort of students that arrived in England in 1855.
He finished his studies in Edinburgh, gaining his MD in 1859, and was appointed quickly thereafter as an assistant staff surgeon. By 1874 he was a surgeon major.
He served during two wars between the Ashanti Empire—in the Akan interior of the Gold Coast—and Great Britain and its allies.
During his 20 years in service on the Gold Coast and other British colonies on the West Coast, he wrote prolifically on medicine, geology, politics and activism.
Works included Political Economy of British West Africa (published in 1865) , which was followed by the more polemic West African Countries and its Peoples: A Vindication of the African Race (1867).
Here, he challenged the common view of racial inferiority of Africans and also put forward several proposals for the self governance of different African national and ethnic groups.
Horton also saw himself as a loyal subject of the British Crown and envisioned Britain as having a strong cultural and technological influence in the development of Africa, according to the Black Past archive.
After 20 years serving on the Gold Coast and other British colonies of West Africa, he retired in 1880 and founded the Commercial Bank of Sierra Leone to finance local entrepreuers while putting forward his own proposals for gold mining in Ghana. He became one of the richest men in West Africa, and continued to support educational and technical projects in his home country.
Horton died in Freetown, Sierra Leone in 1883.
A blue plaque on Buccleuch Place at Edinburgh University marks his time at the institution. Soon, he could have much more of a stake in the university landscape as the university consults on how to carefully manage issues of race that are entwined with the heritage of the institution. Horton has been suggested as a worthy candidate for the renaming of David Hume tower by a former student.
A message from the Editor:
Thank you for reading this article. We're more reliant on your support than ever as the shift in consumer habits brought about by Coronavirus impacts our advertisers.
If you haven't already, please consider supporting our trusted, fact-checked journalism by taking out a digital subscription.