On his most recent journeys, Ramsay found much wonder on his doorstep – from beaches to castles, dramatic clifftop holiday homes and high-energy activities - that could prove to be the perfect tonic as we plan our next long-awaited move.
Ramsay has documented his travels in BBC ALBA show Mach à Seo!/Let's Go! and talks about finding the unexpected in even the most familiar places.
ASSYNT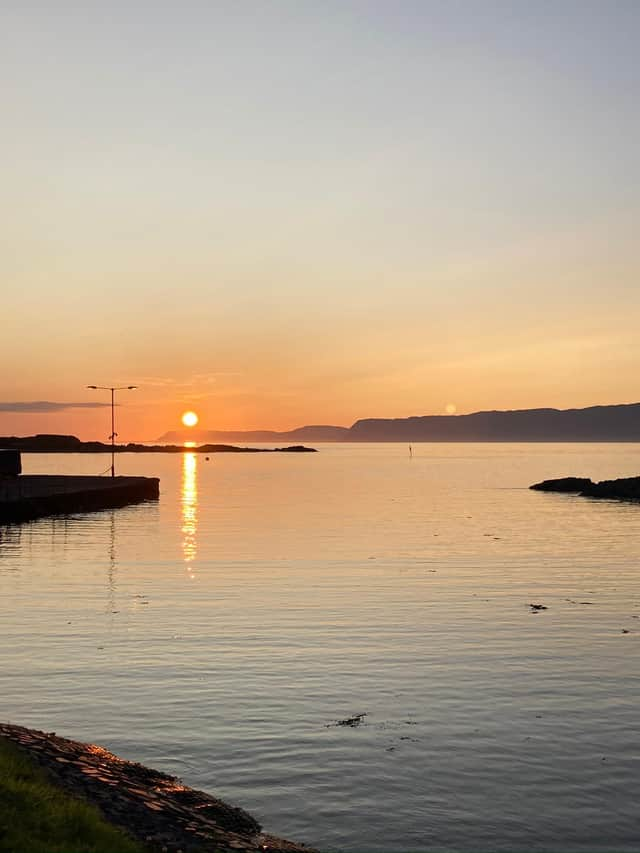 Ramsay found a little paradise in the North West where he climbed mountains, lazed on some beautiful white sands and poked around a tiny 'castle' built by a loner on a mission.
He started with a climb of Stac Pollaidh, which stands at just over 2,000 ft and which can be scaled in under three hours, and took in the blinding views over Loch Sionascaig and Suilven.
At Achmelvich Beach, he visited Hermit's Castle, a tiny fortress made out of breeze blocks and built by an architect over six months.
Ramsay found more comfortable accomodation at Stoer Lighthouse, which is near the geological wonder of the Old Man of Stoer, a sea stack that defies gravity and the relentless pounding of the waves.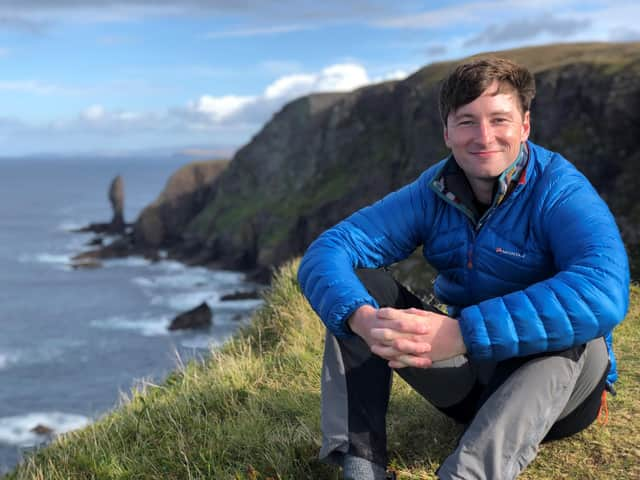 Ramsay said: "Stoer Lighthouse was lovely. When we were there, it didn't quite get dark and you had this lovely view from the lighthouse over to the inky blue silhouette of the Assynt Hills."
SPEYSIDE
For a post-lockdown blitz of activity, Speyside might be the perfect place to let rip. Ramsay followed the river Spey from source to Spey Bay with the journey undertaken on foot, in a canoe and on a mountain bike.
Ramsay said: "Speyside is quite well known for a holiday but there are lots and lots of things to do – and that is the joy of it.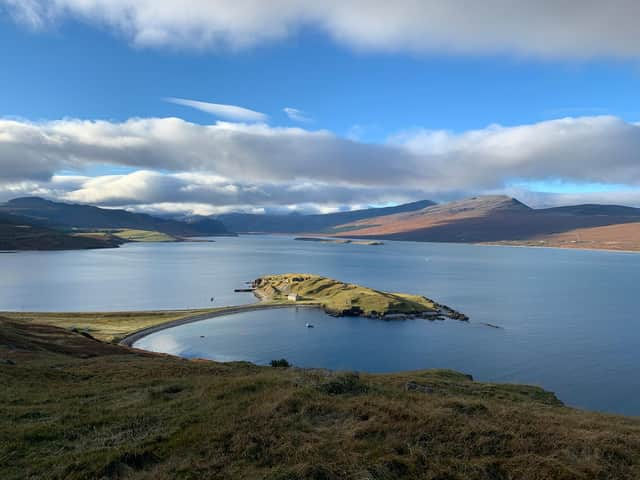 "I went caoneing on a stretch called the Washing Machine, it is a particularly furious bit, and the instructors were brilliant.
"Spey Bay itself is absolutely beautiful. It feels really different. It's a massive bay made up of chunky white pebbles. There is something really striking about it."
EAST LOTHIAN
Ramsay found a more gentle pace in East Lothian where he soaked up the landscapes that inspired naturalist John Muir, who helped set up and protect America's national parks.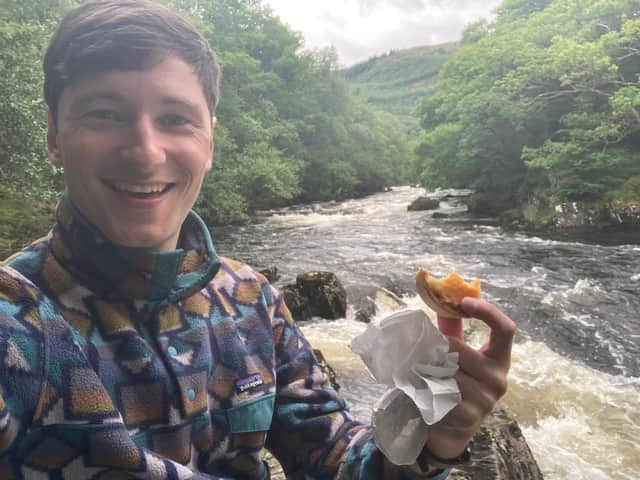 Ramsay said: "I cycled from Muir's birthplace at Dunbar to North Berwick. It's a great run if you are after something pretty easy. It is all really flat and you are either on cycle ways or on very, very quiet country roads. I still managed to fall off my bike, though."
Ramsay then hiked up Berwick Law before heading to Bass Rock to see the world's largest colony of northern gannets."
MULL
Mull may be a well-trodden island destination but there are many hidden pockets to explore, including Mackinnon's Cave on the west coast.
It is one of the deepest caves in the Hebrides with a colourful folklore circling this enigmatic place.
Like many caves, there is also a ghost story featuring a piper, a fairy and a dog, with Ramsay finding the trip a bit of a test.
He said: "I don't like dark, enclosed places. You are meant to walk in and touch the back wall, but I couldn't do it.
"It feels like a very different, very special place."
DURNESS
Smoo Cave near Durness, which is floodlit and which can be explored by boat or by path, offered a different experience for Ramsay with the striking tombola beach at Ard Neakie, which sits in Loch Eribol, was another highlight.
Ramsay said: "It's a tiny beach that connects the mainland to an island in the loch. There is an old pub, now derelict, which was here when the ferries ran. It's like a picture postcard. There are also old lime kilns on the island. It's a beautiful place with lots of history."
LARGS
Ramsay found more than he bargained for with a trip to the seaside town of Largs, where he met a Viking expert to talk about the Battle of Largs, a battle between the kingdoms of Norway and Scotland which ultimately sent the Norse into retreat.
"Largs is probably as far from Viking culture as you can imagine. When you look at the lovely Victorian promenade, you don't think of the Vikings storming in," he said.
Next was a trip to Kelburn Castle which is now famous for its makeover by a team of Brazillian street artists.
He slept in a yurt in the castle grounds before heading to Cumbrae for a day's cycling.
ROB ROY COUNTRY
A tour through The Trossachs offered an incredible journey for Ramsay as he followed in the footsteps of Scotland's most famous outlaw.
He headed deep into Balquhidder Glen and saw the landscape shift before him.
"You really notice a change in the land – it feels like you are disappearing into a different world as you head into the Highlands."He stayed in an old circus wagon that had been transformed into a cosy bothy-style place. The next day, a tour around Loch Earn called.
THE SLATE ISLANDS
The Slate Islands in Argyll – Seil, Easdale, Belnahua and Luing- offered something really memorable for Ramsay.
Once a hot bed for the quarrying industry, he visited deserted Belnahua where machinery and empty houses still remain.
He said: "This was a really fascinating trip. It's only half and hour from Oban. You head over the beautiful Bridge Over The Atlantic and there is just more and more to be discovered."
- Mach à Seo!/Let's Go!, produced by Caledonia TV for BBC ALBA, is on every Wednesday at 10pm-10.30pm until May 5. Each episode is also available on the BBC iPlayer for 30 days afterwards.
A message from the Editor:Thank you for reading this article. We're more reliant on your support than ever as the shift in consumer habits brought about by Coronavirus impacts our advertisers.
If you haven't already, please consider supporting our trusted, fact-checked journalism by taking out a digital subscription.