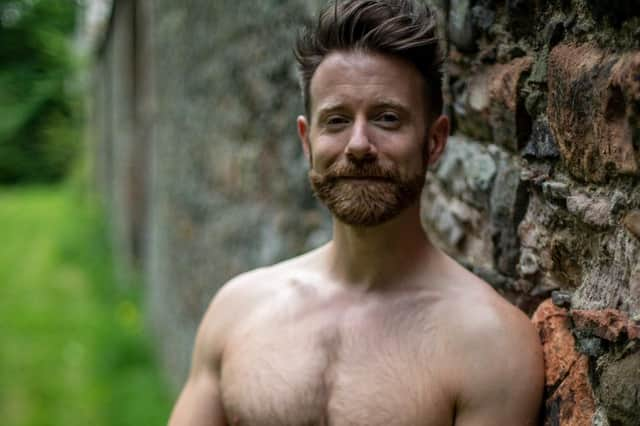 There was a time when yoga was a niche activity.
These days, with around 49,000 studios in the UK, most of us have been to at least one class. Scotland has a huge scene, so we asked some of the top yogis for their advice.
Seated neck stretches. They bring release to the chronic tension that most people experience in their neck and shoulders.
Ideally, the person would try to be as upright or as supported upright as possible and breathe deeply while in the stretch.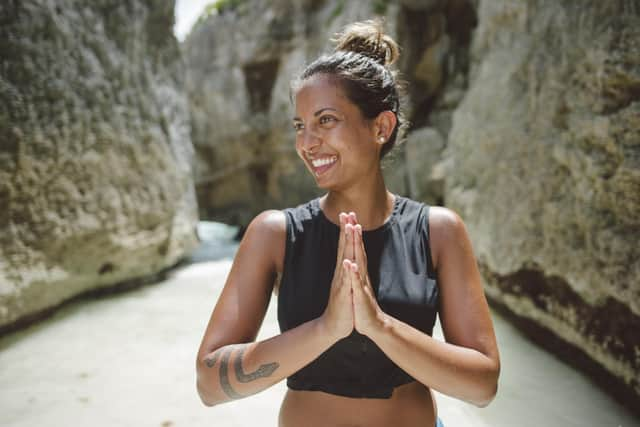 Vinyasa to get my body moving and the heart rate up. When I am moving like that and focused, not much else can get in and pull at me.
Where is your preferred location?
I enjoy being outside, especially near any body of water, but every day I roll out my mat in our sitting room for a bit of peace and quiet. We have no TV in that room, no music system, it's a place for quiet.
My practice responds daily to what I need. Sometimes I am at saturation point with music everywhere. I don't tend to play music in my classes either.
Is the right gear important?
If you are in your tightest skinny jeans, it's probably not going to be much fun. Something warm, mobile and soft on the skin is great. Yoga can be represented as just leggings but when you start looking at who is making the money, you might consider wearing what you want.
Why should people take up yoga?
Do you want to create a sanctuary of calm and stillness that you can access anytime? Do you want to have a posture that helps you feel connected to your well-being? Do you want to employ a philosophy that allows for a gentle way of existing? Do you want to be able to change your body chemistry with a deep, conscious breath? If yes, then yoga is for you.
Probably a low lunge (anjaneyasana) or bound angle (baddha konasana).
There are ways to do them more optimally and efficiently, but it's only wrong if you are in pain. The thing I see most is poses being done without any engagement in the body. When we learn how to stabilise properly, then they come to life.
Vinyasa - a strong, fluid, playful flow that allows for time, space and creativity.
Where is your preferred location?
The Kali Collective Yoga Studio. If I'm not there, I like to meditate in my bed first thing and do yoga in my living room while my dog sleeps on the sofa next to me.
For many years I played music while practicing and teaching, but now I've turned towards silence. I feel like there's so much happening internally that any external factors pull me away. I like to focus on my breath instead.
I don't think it matters too much. My favourite leggings are recycled material high-rise leggings by Nike.
Why should people take up yoga?
I could talk about flexibility, weight loss, relaxation and whatnot. But at the heart of it, yoga is an opportunity to explore the magic of all that makes you. It's a space to slow down, be curious and be with yourself without judgement.
Good old downward facing dog. I have incredibly tight hamstrings. I used to marvel at yogis who could get their heels flat on the floor and stay there for ages. Now I love the feeling of a full back body stretch and head below heart.
How do you do that right?
Don't obsess about getting your heels to the floor, instead breathe and enjoy the feeling.
Barre or sculpt yoga. Both combine yoga movements with weights and are upbeat and fun. I am a 'yangster' yogi at heart (meaning the stronger stuff) so I tend to favour anything that gets my heart rate up.
Where is your preferred location?
I recently opened Move Yoga in North Berwick and it's become like home. I love being there between classes, taking in the vibe of the space we've created.
Do you listen to music while practising?
On Spotify (Katy Wakefield Yoga) you'll see my wide range of music tastes and playlists for classes. My current favourite is Looped by Kiasmos, as it has a deep house vibe which works for my sculpt yoga. My most played would be We Only Have Forever by Lights & Motion.
Whatever you are comfortable in. If I had to pick a favourite brand it would be lululemon. My Align leggings are so soft.
Why should people take up yoga?
There is a class, style and teacher for everyone. I meet people who say, "I tried yoga once and didn't like it". My reply is always the same, try a different style or teacher.
What is your favourite pose?
Vrksasana or Tree Pose, when you stand on one leg and lean the other foot on your ankle, calf or inner thigh with the knee opened out to the side. It might look simple but it's a complex movement. There is hip flexion, external rotation and abduction and the pelvis might rotate when it's better to keep it facing forward. Avoid pressing the foot into the inner knee joint, but ensure that it's placed either above or below the knee.
Vinyasa Flow as the faster pace and flowing sequence can feel like a dance. Aerial Yoga is such a fun, empowering practice. I can achieve more advanced poses with the support of the hammock. Yin is a much slower, quieter practice, where we try to relax the muscles in order to target the fascia, the connective tissue which wraps around and through the muscles.
Right now I'm playing In the Forest by Lesfm and Olexy.
Comfortable clothing allows me to move and breathe easily. I often go straight from teaching into business meetings. On those days I might wear my lululemon City pants which are super stretchy but not tight.
Why should people take up yoga?
There are proven benefits to calm breathing teamed with controlled movement, and the effect is quickly noticeable. I love the saying 'We are only as young as the flexibility of our spine', and yoga is a great way to move it. It also helps with balance, which becomes more important as we get older, quality of sleep and focus. Yoga is the full package.