When will things go back to normal? When normality could return as 10 million people receive first dose of vaccine
The Health Secretary has said he believes the UK's current lockdowns will be the last that are required because of the vaccines
More than 10 million people in the UK have received their first dose of a coronavirus vaccine.
Much has been said about how effective the jabs are at preventing people from getting Covid-19 and when enough people will be protected for things to start returning to normal.
But how far are we really from being back to 'normal'?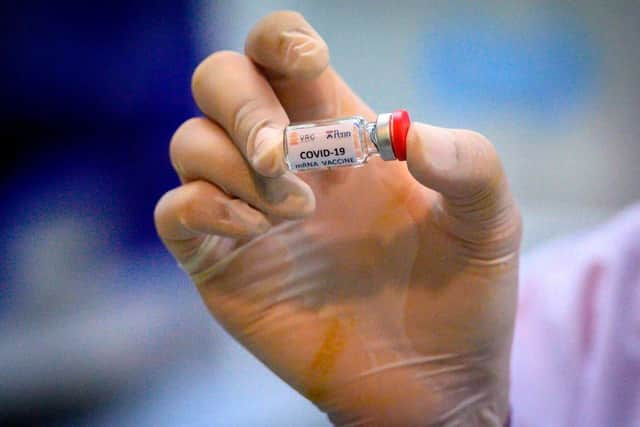 Here is everything you need to know:
How do the vaccines affect things?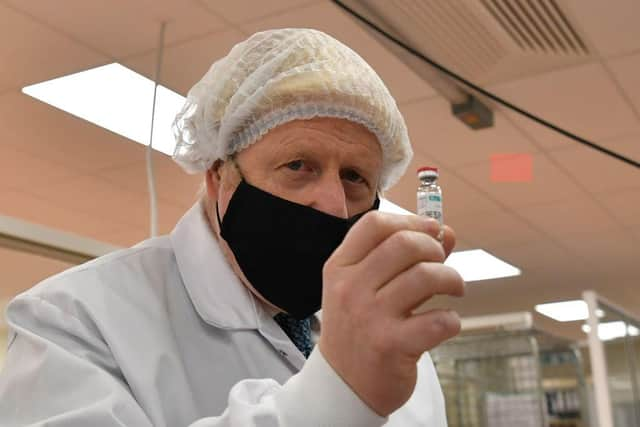 So far we know the vaccines from Pfizer/BioNTech, Moderna, Oxford/AstraZeneca, Novovax and Johnson & Johnson are effective at stopping people from getting sick.
But England's chief medical officer Professor Chris Whitty emphasised that it can take several weeks for immunity to build after having a jab.
Not much is known about whether the jabs stop transmission of the virus, but data from the University of Oxford suggests the AstraZeneca vaccine may reduce transmission by 67%.
Prof Whitty said also said that while vaccines "probably reduce the risk of transmission", scientists are "not absolutely confident about by how much".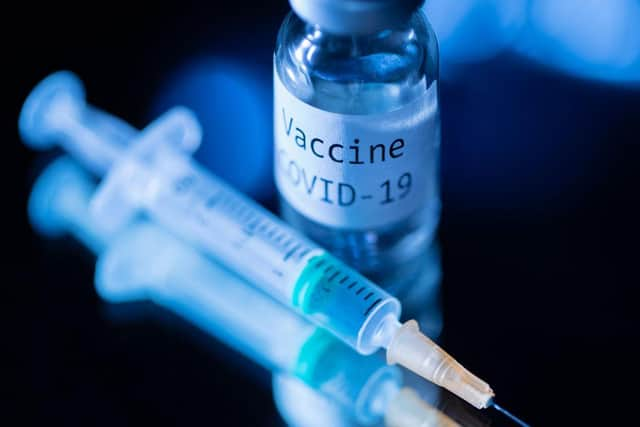 It is also not yet known how long immunity from vaccination lasts. It is thought to be at least a year, and researchers agree it is likely people will need to be revaccinated every year.
Because each person has a different immune response, and immunity may wane over time, there are still many more questions that need to be answered, though it appears the effects of vaccinations and the latest lockdown measures are having an effect.
The UK is past the peak of the current wave of coronavirus with cases, hospital admissions and deaths on a "downward slope", according to the chief medical officer.
Professor Chris Whitty told a Downing Street briefing on Wednesday (3 February): "I think that most of my colleagues think we are past the peak."
He said that "provided people continue to follow the guidelines", the UK is "on the downward slope of cases, of hospitalisations and of deaths," but he warned that this "doesn't mean you could never have another peak".
When will we get back to normal?
Prime Minister Boris Johnson has committed to setting out his plan for England on 22 February, but described the Government's approach as a "prudent and cautious" one.
Indicating his hopes of avoiding another lockdown, he told the Downing Street briefing: "We have got a timetable for the way ahead, we don't want to be forced into reverse."
Schools will be first to reopen, with the earliest date being March 8 for England and Northern Ireland; Scotland and Wales hope to begin phased reopenings of schools after half-term, from February 22.
Welsh health minister Vaughan Gething said there cannot be a "huge splurge of reopening" as that would risk "a significant bounce-back in cases".
So things will be normal by spring?
Prof Whitty has said in the long-term people must understand that the virus will not just "go away", telling a Downing Street briefing: "This coronavirus is not going to go away, just as flu doesn't go away, just as many other viruses don't go away."
He said while the risks should "go right down" in spring, the virus is not a problem that will disappear.
"Hopefully we'll have spring, summer and autumn, possibly winter as well, with almost nothing in place, once the full vaccination programme is through, but we just need to be aware of the fact this is not a problem that just disappears."
Things could be "more or less back to normal for the summer" if the vaccine rollout goes to plan, one expert advising the Government has said.
Scientific Advisory Group for Emergencies (Sage) member Professor Andrew Hayward said the fact the virus is a seasonal disease should allow a reopening by summer.
He told BBC Radio 4's Today programme: "Once the most vulnerable people, particularly those over 50 and those with chronic illnesses, are vaccinated then yes I think we can see a significant return to normality.
"That, in addition to the fact coronavirus is a seasonal disease, I think will make a big difference and allow us to open up."
Prof Whitty said that some restrictions may have to be brought back into place next winter to control the virus. "We might have to bring in a few in next winter for example, that's possible, because winter will benefit the virus," he said.
Has Covid-19 changed the world forever?
As we have seen throughout this pandemic, information can change on a day to day basis. That doesn't stop now that there are vaccines in circulation.
That could mean increased hygiene measures while travelling, protective screens and social distancing measures in shops remaining, or any other number of preventative measures.
That won't necessarily be to stop Covid of course, but the world will be wanting to be careful to contain the next pandemic that nature has waiting for us.