Visit friends at least once a month to cut risk of early death from loneliness, says Scots study
People should try to visit friends and family at least once a month to stop them feeling lonely and reduce their risk of premature death, a new study suggests.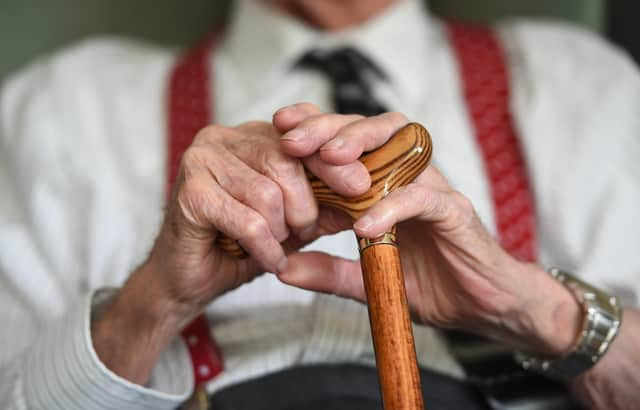 It comes as researchers found that people who never or rarely have the company of their nearest and dearest are more likely to die.
Even those who live with someone else can be at risk if they are visited infrequently, academics said.
Loneliness has been linked to an increased risk of dying prematurely in a number of previous studies, but academics said they wanted to explore how different social interactions can impact a person's risk.
Academics from the University of Glasgow drew on data from the UK Biobank study – a long-term study tracking the health and genetics of almost half a million adults from around the UK.
They looked at five different types of social interaction reported by 458,146 people with an average age of 57 at the start of the study and then tracked them for an average of 12.6 years.
During the follow up period, 33,135 people died, including 5,112 cardiovascular disease deaths.
The research team then used this data to compare it to five measures of social interaction including people's self-reported ability to confide in someone close, whether or not they "often" felt lonely.
People involved in the study also reported frequency of friends and or family visits, whether or not they participated in weekly group activities, and whether or not they lived alone.
The study, published in the journal BMC Medicine, found that people who reported being visited by friends and family less than once a month were more likely to die during the follow up period.
Those who were never visited by friends or family were at a 39 per cent increased risk of death compared to those who were visited daily, the authors found.
They said that people who received friend or family visits on at least a monthly basis had a significantly lower risk of dying, suggesting that there was potentially a protective effect from this social interaction.
But the reduced risk appeared to stay the same whether a person was visited daily, a few times a week, weekly or monthly.
"The risk seems to be (among) people who are very isolated, and never ever see friends and family or see them less frequently than once a month," said study co-author Jason Gill, professor of cardiometabolic health at the University of Glasgow.
He added: "Ensuring that you visit your lonely and isolated relatives is a super helpful thing to do because it seems to be important that people have a visit at least once a month."
The researchers also found people who participated in weekly group activities – such as a singing class, going to church or groups like Men's Sheds – were less likely to die during the study.
Those who lived alone were also more likely to have died during the follow up period.
Comments
 0 comments
Want to join the conversation? Please or to comment on this article.