Supermarkets have "a moral imperative" to prevent children being exposed to the sale of vaping products, the Scottish Greens have said, after vapes confiscated from school pupils were found to contain high levels of lead, nickel and chromium.
Used vapes, gathered at Baxter College in Kidderminster and tested in a laboratory, were found to produce more than twice the daily safe amount of lead, and nine times the safe amount of nickel, according to the BBC. Some vapes also contained harmful chemicals like those in cigarette smoke.
High levels of lead exposure in children can affect the central nervous system and brain development, according to the World Health Organisation.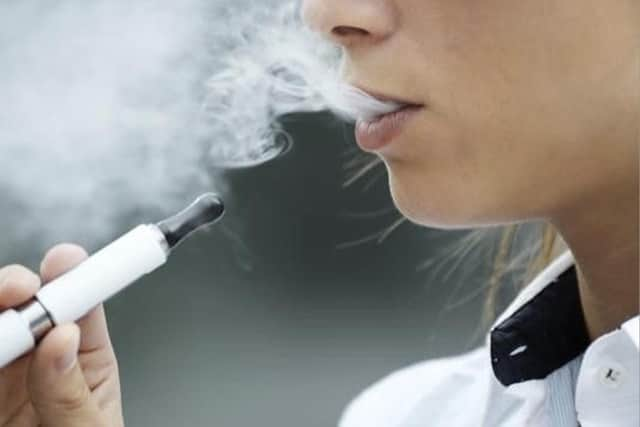 Scottish Greens MSP Gillian Mackay, who has been campaigning for a ban on disposable vapes, said the results were "frightening" and should "serve as a wake-up call over the new health emergency we are facing".
Ms Mackay pointed to recent research from YouGov, which found the number of British children trying vaping had increased by nearly 50 per cent. The survey of 2,656 youngsters across Great Britain was carried out by YouGov in March and April for Action on Smoking and Health (ASH), an anti-smoking charity.
The data for Great Britain showed a rise in experimental vaping among 11 to 17-year-olds, from 7.7 per cent last year to 11.6 per cent this year.
Children were asked if they had ever tried vaping once or twice, with the proportion roughly doubling in nine years, from 5.6 per cent in 2014 to 11.6 per cent this year.
"That [research] alone is extremely concerning," said Ms Mackay. "But if this growth is also increasing demand for a new breed of illegally produced products, then that is horrific.
"We can't allow manufacturers to use these findings as an advertising campaign to increase the sale of their money spinning ranges, because it is their marketing which lies at the heart of this growing problem.
"The appeal and lure of legal vapes are amplified by their placement in supermarkets and in other shops, which opens the door to these rogue products. That is why I ask again for retailers to do the right thing and hide them from view or ban them.
"It is only a matter of months since we saw vapes containing higher than the legal level of nicotine being removed from shop shelves. This new revelation shows the potential harm that vapes can cause.
"In light of this terrifying new evidence, supermarkets have a moral imperative to take action, and that must begin by clearing these products from view. They are a risk to health, bad for our environment, and a danger for generations to come."
The Inter Scientific laboratory, in Liverpool, which works with vape manufacturers to ensure regulatory standards are met, analysed 18 vapes. Most were illegal and had not gone through any kind of testing before being sold in the UK.
Lab co-founder David Lawson said: "In 15 years of testing, I have never seen lead in a device. None of these should be on the market – they break all the rules on permitted levels of metal. They are the worst set of results I've ever seen."