Strikes Scotland: Radiographers to stage first strike at Scottish hospital, as Scottish Water workers to strike amid supply warning
​Radiographers will walk out next month in what is the profession's first ever strike in Scotland.
GMB Scotland said 36 radiographers at Hairmyres Hospital in East Kilbride, South Lanarkshire, are taking action as they claim changes to rotas will risk patient safety.
Staff will walk out on November 16 after accusing management of failing to address their concerns and resolve the long-running dispute, the union said.
NHS Lanarkshire wants to introduce on-call working after launching a new vascular radiography service for patients across Lanarkshire and the south of Scotland, the union claims.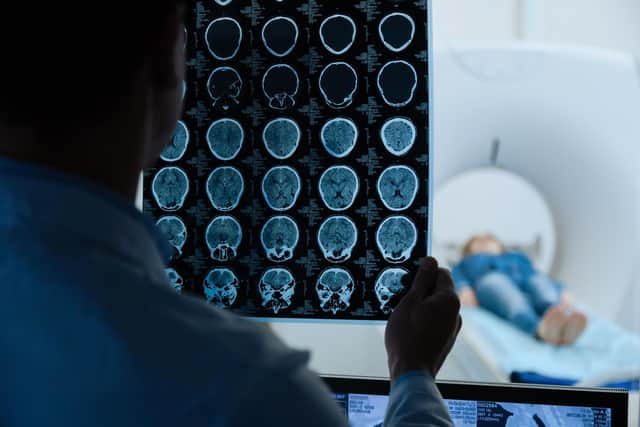 It said staff have voiced concerns about training on new equipment while feeling pressured to accept changes to rotas, which they fear will leave untrained staff exposed.
Staff have suggested a third radiographer working at night would avert the need for on-call working and ensure the required skills are available to underpin patient safety.
Karen Leonard, GMB Scotland organiser in the NHS, said: "The radiographers have tried repeatedly to explain their concerns and describe a better way forward, but have been ignored.
"Instead of basing rotas on their expertise and experience, managers have pressed on with a plan that has the potential to undermine the care of patients.
"These are skilled and committed staff with the insight needed to deliver and improve a crucial part of the hospital's work, but instead of being valued, they feel disregarded.
"No NHS worker wants to strike and this dispute should be ringing alarm bells at the very top of NHS Lanarkshire and the Scottish Government."
NHS Lanarkshire has been contacted for comment.
The landmark strike was announced as the dates of nationwide strikes for Scottish Water workers were announced. GMB Scotland has said the industrial action has the potential to disrupt call-outs and supplies.
The first strikes will take place across the weekend of Friday, November 10 to Monday, November 13.
GMB said further action, including overtime bans, was being planned for subsequent weekends.
The publicly-owned utilities company has had the same pay structure for 21 years and has been designing a new one, but the strike action has been announced after objections were lodged.
GMB Scotland organiser Claire Greer urged First Minister Humza Yousaf to intervene to avert strike action.
"It has been astonishing to watch and a masterclass in how to demolish good and productive industrial relations," she said. "For whatever reason, Scottish Water has taken a dispute easily capable of resolution, and driven it towards a strike that will disrupt services for customers and undermine the trust of staff.
"All that has to happen is for the new grading scheme to be decoupled from the pay offer. We are happy to negotiate both but to use one to drive through the other is clearly unacceptable.
"For a publicly owned company to act in such a way is beyond the pale and, frankly, beyond belief and it is time the Scottish Government told it so."
Comments
 0 comments
Want to join the conversation? Please or to comment on this article.