Semaglutide: what is the obesity drug that can aid weight loss, side effects - and will it be available in the UK?
The injection has been shown to cut body weight by up to 20 per cent
A drug that suppresses appetite could cut body weight by up to 20 per cent, a new international trial showed.
Semaglutide, which is already used by patients with type 2 diabetes, has been hailed as a "gamechanger" in tackling obesity.
It has been submitted for approval for obesity treatment following the trial's promising results.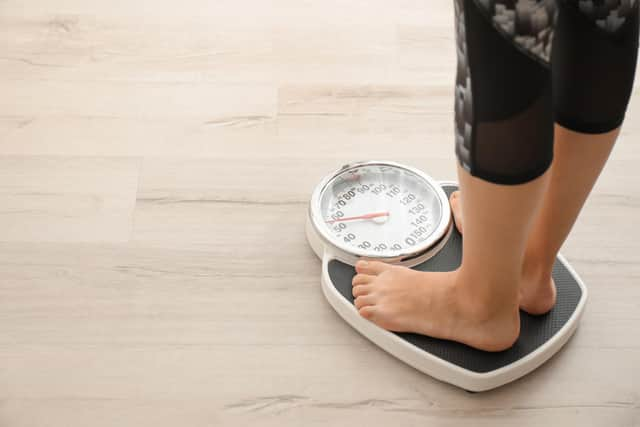 So, what is semaglutide, how does it work - and who has access to the treatment?
Here is everything you need to know.
What is semaglutide and what were the study results?
Semaglutide is used as a treatment for type 2 diabetes, but this trial looked at giving it to participants in higher doses.
The study, carried out by a University College London (UCL) team, found that more than a third (35 per cent) of people who took the drug lost more than a fifth of their total body weight.
A weekly injection of semaglutide, or the matching placebo, was given to participants.
Those taking part in the trial - almost 2,000 overweight or obese people in 16 countries - also received advice on diet and fitness.
Scientists found that people taking the drug lost an average of 15kg during the 15-month trial.
Those who didn't take semaglutide lost an average of 2.6kg.
Researchers have said the results could mark a "new era" in treating obesity, as for the first time it could be possible to achieve through drugs what was previously only possible through weight loss surgery.
Publishing the results in the New England Journal for Medicine, lead author, Professor Rachel Batterham from UCL said: "The findings of this study represent a major breakthrough for improving the health of people with obesity.
"Three quarters (75%) of people who received semaglutide 2.4mg lost more than 10% of their body weight and more than one-third lost more than 20%.
"No other drug has come close to producing this level of weight loss - this really is a game changer."
How does semaglutide work?
The drug works by hijacking the body's appetite regulating system in the brain, leading to reduced hunger and calorie consumption.
It mimics a hormone, called GLP1, which is released after eating a filling meal.
As well as losing weight, the group that took semaglutide saw reductions in risk factors for heart disease and diabetes, including blood fats, blood sugar and blood pressure.
They also reported improvements in their overall quality of life.
Participants did experience some side-effects from the treatment, including nausea, diarrhoea, vomiting, and constipation.
Prof Batterham said that semaglutide could have major implications for UK health policy for years to come.
There are now five-year studies taking place to see if weight loss can be sustained in the long term.
Professor Sir Stephen O'Rahilly, from the University of Cambridge, said: "The amount of weight loss achieved is greater than that seen with any licensed anti-obesity drug.
"This is the start of a new era for obesity drug development with the future direction being to achieve levels of weight loss comparable to semaglutide, while having fewer side-effects."
Who can receive the drug?
Evidence from the semaglutide study has been submitted to drugs regulators for approval as a treatment for obesity.
This means it cannot be routinely prescribed.
However, Prof Batterham said she expects that the drug would initially be used by specialist weight loss clinics, rather than becoming widely available.