New research from the Prostate Cancer UK charity shows there is huge variation in the likelihood of men being diagnosed when it is too late for a cure across the UK.
In London, just one in eight men (12.5 per cent) with prostate cancer are diagnosed with late stage, metastatic disease, rising to more than one in three (35 per cent) in Scotland.
The health secretary was asked about the research in the Scottish Parliament by Scottish Labour MSP Carol Mochan. "We have noted the Prostate Cancer UK research," Mr Yousaf said. "And we are discussing it with clinical experts across NHS Scotland.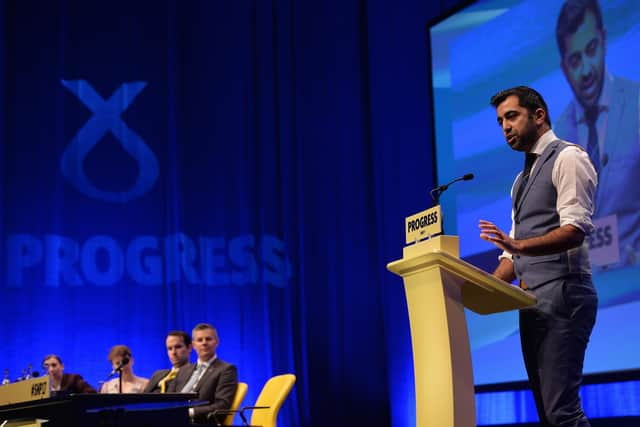 "Staging prostate cancer is often complex, and Prostate Cancer UK's data from across the UK shows a pattern of variation that we are investigating further.
"When we compare survival rates, which is arguably the most crucial measure for any patient, Scotland's five-year survival rate for prostate cancer is 84.3 per cent, very similar to other UK nations."
In response, Ms Mochan blamed the gap on "the failures of the SNP". "The Cabinet secretary must accept that this is an extremely concerning gap, creating a picture that the chief executive of Prostate Cancer UK has called 'particularly shocking' in Scotland.
"Does the Cabinet secretary accept this Government's responsibility in addressing health inequalities in Scotland, that failures in this SNP Government are now leading to the unnecessary and avoidable loss of life?"
Mr Yousaf replied he "does not accept that characterisation" due to the survivability statistics he quoted.
The latest National Prostate Cancer Audit (NPCA) shows men in more deprived areas are more likely to be diagnosed too late for a cure. Overall, almost 10,000 men each year are being diagnosed at stage four in the UK.
Laura Kerby, the chief executive of Prostate Cancer UK, said: "This postcode lottery for cancer diagnosis simply isn't fair, and the picture in Scotland is particularly shocking. Every man should get an equal chance of a cure, which is only possible if his cancer is caught early."