Scottish doctor who falsely diagnosed children with cancer claims autism is grounds for appeal
An NHS paediatrician who was struck off over allegations he falsely diagnosed children with cancer for financial gain has lost his appeal after unsuccessfully claiming his behaviour was due to being autistic.
Dr Mina Chowdhury, 45, was found by a tribunal to have wrongly diagnosed Scottish children with cancer, to scare parents into paying for private treatment at his private Glasgow-based firm Meras Healthcare.
Chowdhury was found to have told families their children had potentially cancerous conditions without a proper investigation before urging them to get further "unnecessary" private diagnoses.
In December 2019, a Medical ­Practitioners Tribunal Service (MPTS) found Chowdhury guilty of misconduct, after concluding his behaviour was "dishonest" and "financially motivated", before barring him from the profession.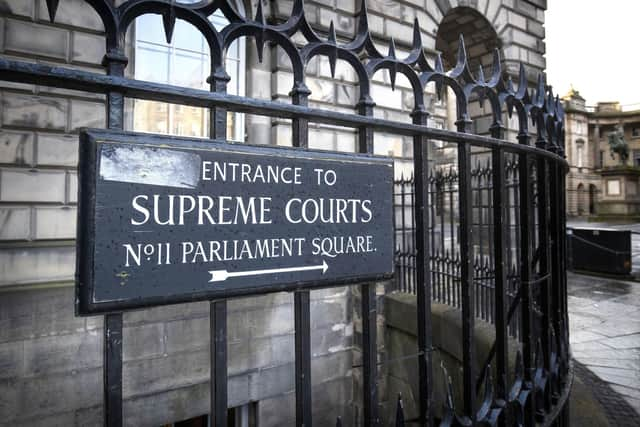 During one consultation, Chowdhury caused an "unwarranted sense of concern" for the parents of a teenage girl, who had been losing weight and feeling dizzy with no obvious explanation, by telling the girl's mother the patient had a "neuroblastoma in her stomach which could spread if left untreated".
Chowdhury was then found to have told the mother "we are going to talk about the 'C' word", and advised her to pay £1,947 for blood tests and to go to London for an MRI scan.
The tribunal also heard how Chowdhury had called the parents of a 15-month-old child, who had previously been to him to have lumps on the child's legs examined, to tell them "something had been flagged up in the notes", and they needed to see him again.
During the consultation, Chowdhury was found to have told the parents the child had a soft tissue sarcoma – a form of cancer – and that he knew a doctor in London who could arrange for an ultrasound scan, an MRI scan and biopsy in just a few days. He allegedly told the parents "it would be confusing to return to the NHS".
During a Skype consultation with a 30-month-old boy's mother, Chowdhury said the result of a test result for cystic fibrosis was negative, but that a high number of B cells could be due to "blood cancer or lymphoma" .
Chowdhury again suggested treatment in London, saying there were "no places in Scotland where echocardiograms could be performed on children". He also suggested a course of private treatment that was "disproportionately expensive" without offering appropriate referral for NHS treatment.
After being barred, Chowdhury appealed to the Court of Session in Edinburgh, asking for the tribunal decision to be quashed and a new tribunal be held, on the basis he has since been diagnosed with autism spectrum disorder.
While the judges found the diagnosis to be genuine, Lord Justice Clerk Lady Dorrian, Lord Turnbull and Lady Wise said "we are not, in any event, persuaded that the new evidence would have made a material difference to the tribunal's decision".
The judges summarised: "It is important to assess the new evidence in the context of the whole testimony adduced at that hearing. In this context, it is of relevance to note that there was no submission on behalf of the appellant as to how the diagnosis of ASD would bear on the conflicts of fact which arose and which the tribunal resolved in favour of the relevant parents.
"In these circumstances the appeal will be refused."
Comments
 0 comments
Want to join the conversation? Please or to comment on this article.