Scotland drugs: The latest illicit drug trends reported by police and health workers
The most commonly detected individual drug in Scottish hospitals is now cocaine, according to a new Public Health Scotland (PHS) report.
According to PHS's latest Rapid Action Drug Alerts and Response (RADAR) report, the most commonly detected individual drug is cocaine, followed by desmethyldiazepam – a benzodiazepine and also a metabolite of diazepam – and then temazepam.
Between August last year and February, the ASSIST emergency department pilot made 1,022 detections of 52 different illicit drugs in samples from 190 patients.
The study collects anonymised data through the analysis of standard of care clinical data for patients attending Glasgow's Queen Elizabeth University Hospital's emergency department due to illicit drug toxicity.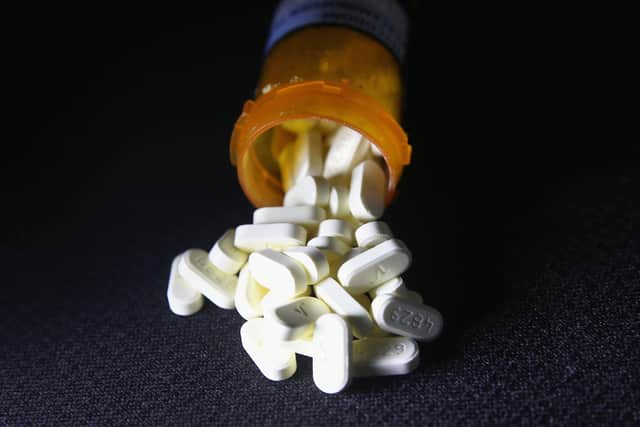 More than one illicit substance was detected in 87 per cent of attendances. The most commonly detected individual drug was cocaine, appearing in one in ten drug detections. The Scottish Police Authority Forensic Services laboratory has also confirmed the street purity of cocaine to be slightly higher than that of last year.
In post-mortem testing, however, the most commonly detected drug type was opioids, such as heroin and morphine, at 37 per cent.
There are still nearly 100 drug-related deaths a month in Scotland, with anecdotal evidence suggesting the majority of these involve multiple substances. The average weekly number of suspected drug deaths was broadly stable from December last year to the end of February, compared to the fluctuating trends observed in October and November 2022. There was an average monthly total of 96 suspected drug deaths over the three-month period starting in December. This was the same average monthly total of suspected drug deaths as in December 2021 to February 2022.
The report comes just one month after doctors in Scotland had to issue a warning to the public after seeing a rise in the number of patients needing nose jobs due to snorting cocaine. In March, Ear, Nose and Throat (ENT) doctors in Lanarkshire issued a major health warning to the people of Scotland who use cocaine on the damage it can cause to the nose when snorted.
Doctors at University Hospital Monklands (UHM) have seen a rise in the number of patients who have suffered irreparable damage to the nasal septum after continued snorting of cocaine.
RADAR also includes reports from various Scottish health authorities and the police, detailing anecdotal reports of drugs and issues encountered at street level.
For example, in Fife, younger people have been using ketamine along with cocaine or crack cocaine – known as 'kit-kat' or 'CK'. The first reports came out a few years ago among the area's homeless population, but is now witnessed mainly among younger people.
Crack cocaine, which is freebase cocaine made smokeable by using ammonia or sodium hydroxide to create high-purity crystals, is regularly encountered throughout the west of Scotland. But cocaine hydrochloride – or cocaine powder – is still the most common form of cocaine.
There have been numerous adverse effects noticed in crack cocaine users across Scotland recently. The effects – first noticed in Grampian, but later witnessed in Glasgow, Fife, and Dundee – include skin irritation and rashes on the face, neck and body, particularly around the eyes and groin.
The crack cocaine available in Aberdeen has also been recorded as causing adverse effects in multiple users, including memory problems, paranoia, psychosis and unusual behaviour.
This is reportedly due to a change in the way the crack cocaine is cut, with some users reporting that crack is being cut with mephedrone, and referred to as 'magic' and 'crunch'.
In prisons, drug analysis showed a changing picture of drug use, as new synthetic cannabinoids and benzodiazepines continued to appear. Synthetic cannabinoids were the most prevalent drug type detected in June to December last year.
Benzodiazepines were the second most prevalent, with bromazolam being the most common benzodiazepine detected.
Comments
 0 comments
Want to join the conversation? Please or to comment on this article.