Scotland drug deaths: More than half of GPs are unaware of drug treatment standards, new survey claims
More than half of Scottish GPs are unaware of new drug treatment standards, a new survey has claimed.
A survey of Scottish GPs has found more than half are not aware of new drug treatments standards, leading to calls for "urgent action" to help tackle Scotland's drug deaths.
The small survey of 45 Scottish GPs has revealed gaps in GPs' understanding of Medication Assisted Treatment (MAT) standards in Scotland.
The new standards were introduced in May 2021, to help tackle the country's drugs deaths crisis by ensuring consistent delivery of accessible, high-quality drug treatment across Scotland.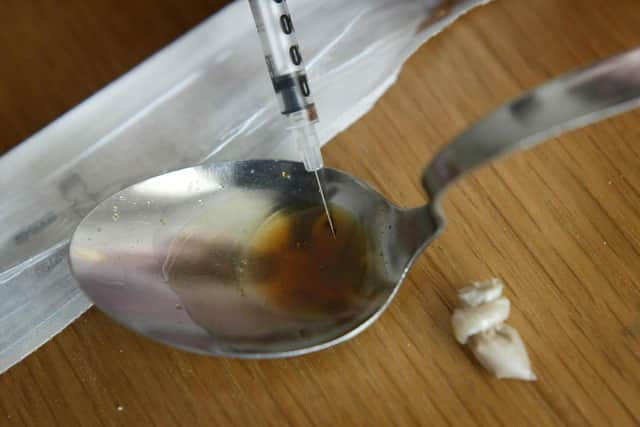 The study, commissioned by international pharmaceutical company Camurus, showed 51 per cent are not aware of the MAT standards, while a third believe they will be "difficult to implement".
Half of GPs surveyed felt poorly equipped to help patients choose what medication should be prescribed for medication assisted treatment for drug dependency.
Respondents also identified a lack of resources as a key challenge, including describing that funding arrangements, as they stand, do not allow GPs the time they would need to offer holistic care for patients seeking treatment for drug dependency.
The survey was published with the latest drug deaths figures for Scotland due to be announced today.
Dr Roy Robertson, professor of addiction medicine at Edinburgh University, said: "This study, in a small group of volunteers, doesn't surprise me and I suspect that the percentage of GPs who haven't heard of the MAT standards is much higher.
"General practice is struggling with multiple demands due to chronic underfunding and the legacy of the Covid-19 pandemic. Leadership is required at government and health board levels to allocate the relatively small amounts of money ringfenced for this purpose.
"Managing drug-related problems should be part of core services and not an optional extra. Training and education for undergraduates and postgraduates, alongside research, is required, and national guidelines need to be urgently updated as treatment options change."
Samantha Nickerson, general manager of Camurus UK & Ireland, said: "There is an urgent need for action to ensure people struggling with drug dependency can access support in primary care as set out in the MAT standards.
"This must include targeted engagement with primary care providers, urgent progress on commitments to hire 800 more GPs and a direct plan of action to dismantle stigma around drug treatment, including learning from the fantastic work already happening in places like Edinburgh, Glasgow, and Dumfries and Galloway.
"Unless action is taken now, we risk continuing the tragic and unacceptably high number of drug-related deaths in Scotland."
Drugs and alcohol policy minister Elena Whitham said: "We are investing a total of £250 million in our National Mission on drugs over the course of this Parliament. As part of that, ministers have asked local areas to fully implement the MAT standards by April 2025. MAT standard seven will guarantee that primary care is available with medication assisted treatment. Good progress has been made, but more work is needed.
"Public Health Scotland provides support to local services to implement the standards and is currently developing a range of primary care models to help local areas respond to the need for greater involvement from GPs and other primary care partners."
Comments
 0 comments
Want to join the conversation? Please or to comment on this article.