Alison Douglas, chief executive of Alcohol Focus Scotland, warned the normality of drinking had led all Scots to "know somebody whose life has been lost or blighted due to alcohol".
She warmly welcomed this week's report from Public Health Scotland (PHS) on minimum unit pricing (MUP), which found there had been no "significant" impact on the alcoholic drinks industry from the policy. A separate PHS report has shown a 3 per cent fall in the volume of alcohol sales over a three-year period.
Douglas warned "alcohol is responsible for one in 15 of all deaths in Scotland", but stressed drinking had not always been so ingrained in Scottish culture.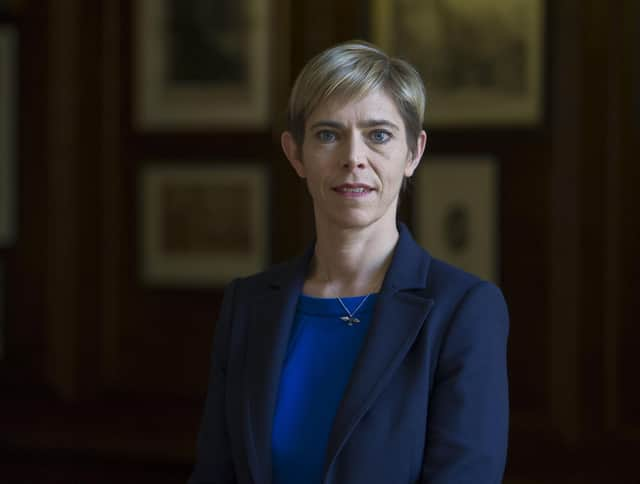 "The intention [of MUP] is to make it less likely that people will develop an alcohol problem in the future," she said.
"If you look at the historical trends of alcohol consumption in Scotland and you map it onto the affordability of alcohol, you can see that the two are very closely connected.
"During the '80s and '90s, when alcohol became much more readily available and in supermarkets it became the norm to 'stack it high and sell it cheap', that really drove a significant increase in how much we drink.
"We tend to think we've always been a nation of drinkers, that it's almost in with the bricks of Scottish society, but that's actually not not true. We significantly increased the amount that we were drinking between the '70s and the 2000s. Our consumption increased by about 50 per cent."
MUP has been in force since 2018 – following a protracted legal battle – and placed a minimum charge of 50p on each unit of alcohol.
Douglas said: "There's really strong evidence internationally that changing the price of alcohol has an effect on consumption and consumption is very directly related with the harm that's experienced.
"So if you raise the price of alcohol or, more accurately, if you reduce the affordability of alcohol, then that reduces consumption and that, in turn, reduces harm."
According to Douglas, the goal of MUP isn't to stop dependent drinkers, who are less susceptible to price changes, but to reduce the overall consumption of hazardous and harmful drinkers.
"When we talk about harmful drinkers, that's anybody who is regularly drinking above the lower risk guidelines that the chief medical officer set out," she said.
"They are increasing their risk of experiencing short-term harm, so that could be an accident or being involved in violence, either as a perpetrator or a victim. But also they're increasing the risk that they suffer longer-term harms that could be things like liver disease, or even longer-term cancer and cardiovascular disease.
"There's a lot of different harmful consequences that can flow from alcohol use in terms of harms to health. There's obviously also a wide range of social harms, such as relationship breakdown, children not being well looked after, or having to be looked after by a local authority."
The Scottish Government in November launched a consultation on a range of measures to restrict alcohol advertising and promotion. The proposals could lead to a ban on alcohol advertising outdoors..
Douglas said: "We see the industry making claims about how this would damage business and I think clearly it's not the intention of any of these actions to damage Scottish businesses.
"The intention is to improve the health of the nation and specifically to also to reduce health inequalities, because we know that disproportionately the harm from alcohol is felt in our poorest communities, who are much more likely to die or be admitted to hospital due to alcohol."
Douglas said she believed it was "crucial" the Government delivers on the regulation of alcohol marketing. "The reality is that alcohol is far more harmful than most people understand," she said.