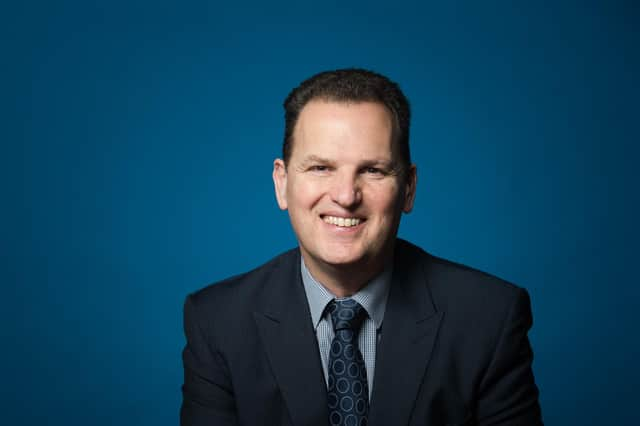 The OCTAVE trial, funded by the Medical Research Council (MRC), will involve scientists from the universities of Glasgow, Birmingham, Oxford and Liverpool as well as Imperial College London and Leeds Teaching Hospitals NHS Trust.
It will be one of the first studies to examine the response to Covid-19 vaccines in those with weakened immune systems – who have been excluded from most research so far – and will offer "invaluable" new data to these patients and their families, said lead researcher Professor Iain McInnes of Glasgow University.
Those with cancer, inflammatory arthritis, diseases of the kidney or liver or who are having a stem cell transplant may be at increased risk of the more severe complications of Covid-19.
But many of these groups receive lower protection from already established vaccines due to their weakened immune system. The OCTAVE study will seek to establish whether this is also the case with Covid-19 vaccines.
Using a variety of state-of-the-art immune tests performed on blood samples taken before and/or after vaccination, researchers will determine patients' immune response and the likelihood that vaccines will fully protect these groups from Covid-19.
Up to 5,000 people are expected to take part in the study.
Researchers have begun recruiting patients at sites across the UK and will compare results from the study group against control groups of people without these underlying conditions who also received a vaccine.
Those studied who receive a vaccine will do so as part of the national rollout.
Professor Iain McInnes, Head of the College of Medical, Veterinary and Life Sciences at Glasgow University, said: "We urgently need to understand if patient populations with chronic conditions such as cancer, inflammatory arthritis and kidney and liver disease are likely to be well-protected by current Covid-19 vaccines.
"The OCTAVE study will give us invaluable new data to help us answer questions of this kind from our patients and their families."
Scientists do not yet know how long Covid-19 vaccines provide immunity for, and there may be an ongoing need for vaccination against the disease for years to come.
This may be especially so in people with weakened immune systems, due to drug treatments and underlying disease.
Professor Fiona Watt, Executive Chair of the Medical Research Council, which funded the study, said: "This study is investigating the response to the new Covid-19 vaccines in people whose immune systems make them more vulnerable to Covid-19 and other infections. This will help ensure that those more at risk from infection receive the best protection possible."
The Octave study is sponsored by Birmingham University, and is being run by the University's Cancer Research UK Clinical Trials Unit (CRCTU).
Birmingham University Professor Pam Kearns, Director of the CRCTU, said: "We are pleased to be supporting this important nationally collaborative study that will inform the best use of the Covid-19 vaccines to protect these vulnerable patients."
A message from the Editor:Thank you for reading this article. We're more reliant on your support than ever as the shift in consumer habits brought about by coronavirus impacts our advertisers.
If you haven't already, please consider supporting our trusted, fact-checked journalism by taking out a digital subscription.