Remembrance Sunday: Three Scottish veterans suffering from PTSD share their stories of anguish and recovery
The smell of a simple barbeque takes Brian Seggie back to evacuating guardsmen off a burning ship in the Falklands more than 30 years ago.
Now aged 64, from Largs in Ayrshire, Seggie has completed 42 years of military service as a marine engineer and combat driver, with tours of Northern Ireland, the Falklands, Belize, the Balkans, Sierra Leone, Angola and Iraq. All of these tours have had a significant impact on his mental health.
"I found the smell of something like a barbeque extremely difficult and I had to avoid them," Seggie, who now lives in Dorset, said.
"In the Falklands, I was involved in the 8th June bombing of the Sir Galahad and Sir Tristram, where we lost 55 soldiers and Royal Fleet Auxiliary personnel, and about 130 injured, mainly badly burned.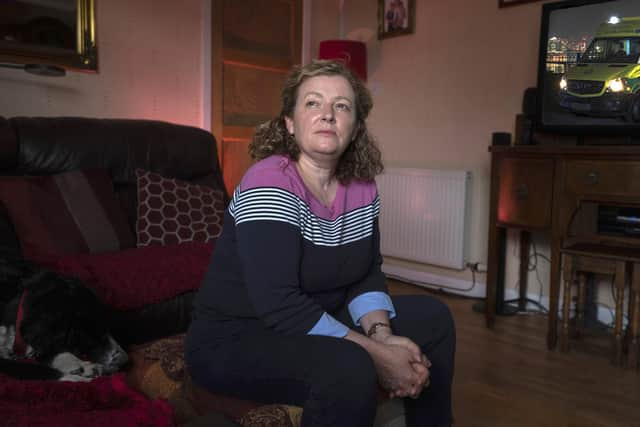 "That was a significant event for me, and I would suggest that is the index trauma that the Combat Stress charity helped me address many years later – over 30 years later."
Seggie is one of three Scottish veterans who have shared their stories of anguish and recovery to mark Remembrance Sunday and to raise awareness of the help veterans can access for post-traumatic stress disorder (PTSD).
For Seggie, every day occurrences can trigger horrific memories, particularly certain sensory experiences. "There's many sights and sounds and smells that a normal member of the public would just ignore," he said..
"A child screaming in a playground would set an alarm off and locate my mind back to some very horrific and combat-related situations. If you walk by a normal building site and a nail gun goes off, the noise will immediately put me into panic, fear – I will sometimes dive on the ground."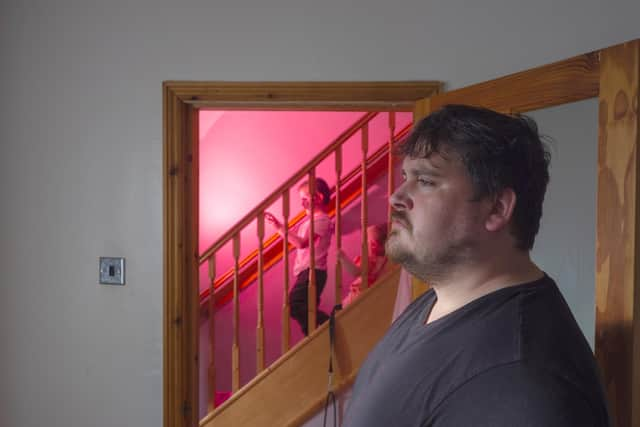 For Rebecca, 53, from Elgin, who did not want to disclose her full name, current affairs can bring traumatic memories of her experience working in Camp Bastion Hospital. Having joined the Army Reserves when she was 30, Rebecca completed two tours of Afghanistan during her 18 years of service.
"Guilt is something that you wouldn't necessarily think is an issue," she said. "You've been out serving your country and you've been doing your job – what do you have to feel guilty about?
"Particularly when you're working in a medical scenario, you're helping people, you're doing everything you can, but guilt played a huge part in my mental health's deterioration.
"I couldn't watch the news for a long time. We were having terrorist attacks like the Manchester bombing and then there was an incident on the bridge in London. I remember watching that and I had to leave work – I just couldn't cope."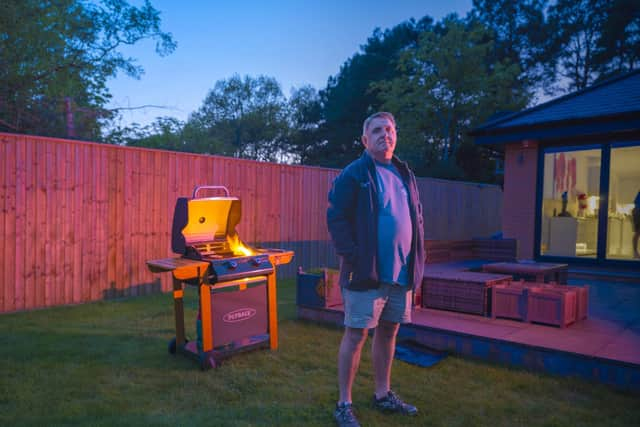 Rebecca's mental health struggles surfaced in 2016, when she was stationed in the UK and working full time for the Army. Negative thoughts about herself crept in and she felt like she couldn't cope.
"I was having panic attacks, and all of these things started to escalate," she said. "And I became withdrawn. I was avoiding other people and I was just existing.
Rebecca was soon battling with suicidal thoughts and would imagine crashing her car into a wall just to escape her anguish.
Garry Sanders, 33, from Musselburgh, joined up as soon as he could when he left school, serving with the Royal Artillery, 4th Regiment and undertaking two tours of Afghanistan between 2007 and 2008. He now says he struggles to leave the house.
"We were coming back in off an airdrop, and we hit a pressure-plated mine, which was when the vehicle behind mine exploded," he said. "There were injuries, not fatalities, but quite bad injuries.
"The second [incident] was when I seen [sic] my friend get hit with shrapnel from a Chinese rocket."
Sanders said ever since leaving the army, he's suffered with aggression problems, which have become "harder and harder to control".
Everything came to a head three years ago on Bonfire Night, when the noise and smoke from the fireworks transported him back to the battlefield.
"The symptoms I've had include hyper-vigilance," Sanders said. "I'm super alert, looking for exit points.
"Panic, fear, lots of anxiety. Going to the shops is quite horrific. You always see a general threat everywhere, even when there's not."
All three veterans reached out for help to UK charity Combat Stress, which for more than a century has helped former servicemen and women deal with trauma-related mental health problems such as anxiety, depression and PTSD.
Seggie said he first realised he had combat-related mental health issues, "after many tours", back in 1982, but did not seek help until 2014 due to what he described as a "stigma" around mental health.
"I went to Combat Stress, self-referred," he said. "And I was diagnosed with a complex post-traumatic stress disorder, with co-morbid depression. That was the start of my journey and acceptance to recovery.
"My symptoms were over-working, I was doing classic avoidance, I couldn't sleep properly. I was drinking alcohol heavily at the weekend when I could.
"My behaviour was starting to be affected. I was very sharp and intolerant with many people, but I had no feelings whatsoever. I was absolutely inept and numb inside.
"There was no joy in my life and I couldn't celebrate or enjoy the normal things. I became very isolated, and a very poor partner to my wife."
In March 2014, Seggie undertook the charity's PTSD intensive treatment programme, which he said "definitely changed his life for the better".
"My wife even said 'I've got my husband back'," he said.
Rebecca first went to her GP for help, who suggested Combat Stress. In 2017, Rebecca was diagnosed with complex PTSD and started having one-to-one sessions with a member of the community mental health team.
At the start of 2018, Rebecca was offered a place on the charity's PTSD intensive treatment programme, learning techniques to manage her mental health issues.
"When I went to Combat Stress, I was in a group of individuals who were all on a similar programme to me and we became great friends," she said. "We still message each other to this day.
"If someone's having a particularly bad time, then we'll support each other. I think the camaraderie of the other guys there was a huge factor – the therapy too. It was part of a bigger solution. There were so many different things there that helped."
Combat Stress helped Sanders rekindle his passion for art and he is now fulfilling his dream of becoming a tattoo artist and being commissioned for his artwork.
"If you've hit your breaking point, get help," he said. "Help is available. It's fast and efficient. It's specifically designed for us. We don't want anymore veteran suicides."
Comments
 0 comments
Want to join the conversation? Please or to comment on this article.