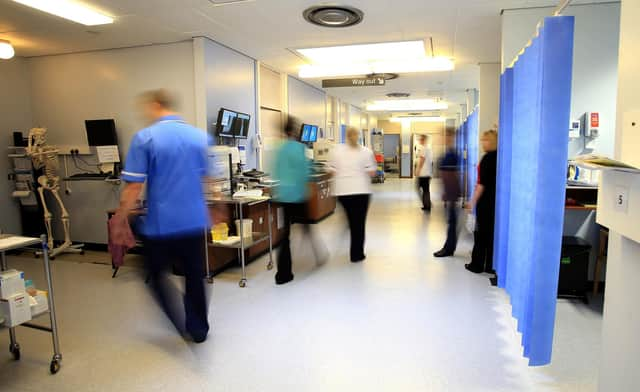 Figures released by health boards to 1919 Magazine showed the extent of the issue, with 9,520 calls made by health professionals.
Of those, at least 3,830 were for violence, with some of the health boards not divulging the reason for the calls to police.
The total figure is also likely to be higher, with some health boards – including larger ones such as NHS Lothian and NHS Lanarkshire – not providing any information.
The highest number of calls were seen in the NHS Greater Glasgow and Clyde area – the largest in the country by population – with 4,422 calls between 2018 and February of this year, 2,318 of which were as a result of violence.
Norman Provan, associate director of the Royal College of Nursing in Scotland, said: "These figures are extremely worrying.
"The increasing demands and staff shortages are piling the pressure onto nursing teams who are doing their best in very challenging circumstances.
"They should not have to put up with verbal or physical assaults.
"All health boards have a duty of care to protect their staff from attack and we encourage members who experience any type of aggression or violence to report it."
David Threadgold, chair of the Scottish Police Federation, said: "While Police Scotland will always try and respond to all 999 calls, the data shows that the situation across the NHS estate – even without returns from large NHS authorities – is becoming unsustainable from a policing perspective.
"Colleagues from the Royal College of Nursing highlight 'increasing demands and staff shortages' and Police Scotland is no different.
"As we consult internally to identify areas to reduce police officer numbers across Scotland, the impact will be felt in the NHS and across our communities. We must continue to demand further investment in policing to ensure that we can deliver the service that the public and hardworking police officers across Scotland seek and demand."