Obesity in Scotland: Why we need to talk about Scotland's overweight children
I need to preface this column with the acknowledgement that being a 'health reporter' is something of an oxymoron – our profession is infamous for its excesses and its romanticisation of drinking, smoking and eating to excess.
I am no exception to this. When I first told my friends about my new role at The Scotsman six months ago, they told me it was ironic they'd hired a fat Englishman to be a Scottish health correspondent. At least I'm ginger, I suppose.
Now the disclaimers are out of the way, however, let's talk about Scotland's overweight children.
Over the weekend, the Scottish Government's chief health adviser, Professor Linda Bauld, came under fire for criticising schools giving children shortbread and Irn-Bru to celebrate 'Burns Week'. She insisted there were "lots of ways to celebrate the life of Robert Burns and remember him in a national celebration that's not about fizzy drinks".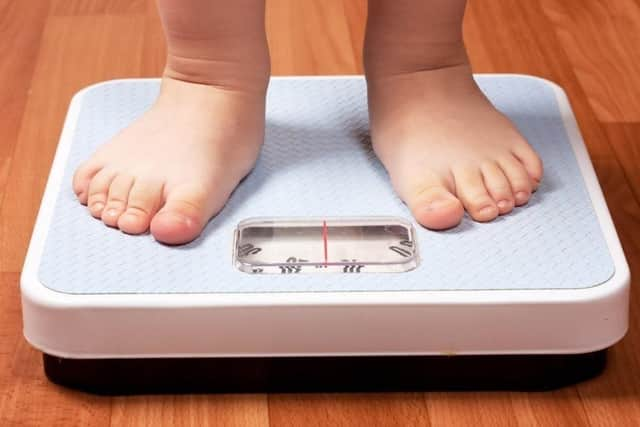 Prof Bauld said giving children sugary snacks and drinks – even as a 'treat' – "normalises" poor dietary choices, "undermines" children's chances of having a healthy diet in later life, and ultimately contributes to Scotland's poor health outcomes and problems with obesity, heart disease and stroke.
In 2020, 3,927 Scots lost their lives due to stroke, compared with 34,518 throughout the UK. Per 100,000 thousand Scots, there were 72 stroke deaths, compared to just 51.2 per 100,000 across the whole of the UK.
According to Public Health Scotland, Scotland has "a high prevalence of the risk factors associated with cerebrovascular disease", such as smoking, high blood pressure, lack of exercise and alcohol consumption "above recommended limits".
It starts in childhood. In 2021, the proportion of children at risk of being overweight, including obesity, was 28 per cent – a figure that has remained relatively stable since 1998.
So why do we feel the need to introduce children to sugar in the first place? Lots of us associate celebrations with high fat, high sugar foods, because that's how we were rewarded as children. And now many of us are in danger of becoming another of Scotland's dire health statistics.
Perhaps it's too late for many of us to change the habits of a lifetime, but we can spare children a life of disordered eating and disease by making the right choices for them from the start.
Comments
 0 comments
Want to join the conversation? Please or to comment on this article.