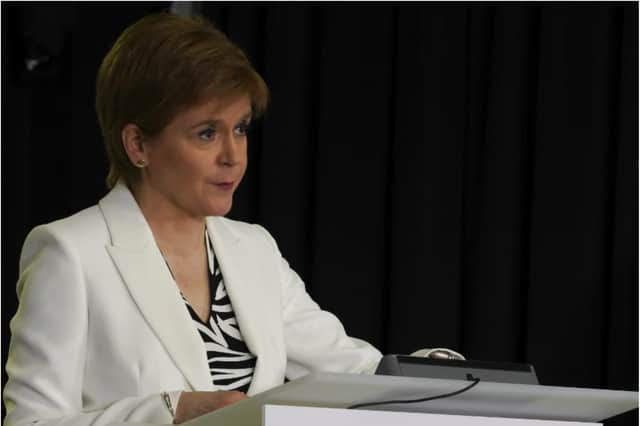 Nicola Sturgeon has said that phase one rules of lockdown easing do apply to couples who live in different homes who have not seen each other since lockdown began in March.
As of tomorrow, people will be allowed to see different households as long as they are physically distancing, which means they are staying two metres apart.
This rule includes couples who live in different households.
When asked about the possibility of "intimate physical contact" between couples who have been apart in lockdown, the First Minister conceded that there was only so much guidance that the government could give on physical intimacy, but that in this case, it was important that people followed the guidance.
She added that coming up with a plan for these couples was important to the government who were working on a solution, as there is currently no plan in the phases that cover this point.
These considerations were reiterated by Chief Medical Officer Dr Gregor Smith, who also confirmed it was important to follow phase one guidelines.