Firstly, it reveals the desperation that health board executives throughout the country are experiencing.
The NHS is often referred to as the UK's state religion. Not even the most libertarian politicians have ever countenanced dismantling the health service, for fear of electoral armageddon.
Every single general election, the NHS is a key battleground. Through reader feedback and web traffic data, we know that Scotsman readers, too, care greatly about the NHS.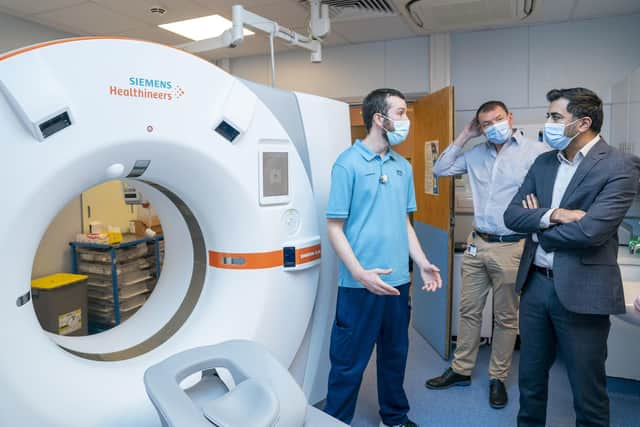 So for health chiefs to suggest ripping up one of the founding principles of the NHS, as envisioned by health minister Aneurin Bevan in 1948, suggests the pressures they are under are so great they are prepared to consider the nuclear option of charging some patients to free up staff and increase funding.
Secondly, that top NHS Scotland executives felt comfortable enough to discuss NHS privatisation during a minuted meeting suggests the wind has already been blowing in this direction for some time.
First Minister Nicola Sturgeon and health secretary Humza Yousaf have been quick to state they will not let anything happen to the NHS as we know it – but the truth is, they already have.
There is already a growing two-tier system in Scotland, with the number of Scots electing to purchase private healthcare skyrocketing in the face of lengthy waiting lists for elective surgery, cancer treatment, mental health services and GP access. Some 4,700 Scots paid for their own healthcare in Scotland between July and September last year, compared to 2,800 in the same period in 2019.
Anecdotally, patients have expressed concern that powerless GPs are nudging them towards private healthcare anyway, due to waiting times.
Services provided by governments exclusively for poor people are often poor services, as the UK and Scotland's housing and welfare programmes attest. Without the middle class advocating for, and crucial voting for, services, governments increasingly feel able to ignore those services.
The continued move to a two-tier health system could merely be the first step in the gradual privatisation of healthcare in Scotland.