Michael Matheson, the new health secretary, has managed to find some wiggle room – and crucially, some money – and has asked junior doctors to meet him halfway to avoid crippling strike action.
Junior doctors want a 35 per cent pay increase – to reflect pay erosion of around 25 per cent over the past few years and a 10 per cent on top of that to combat inflation – and are threatening a three-day strike to get the uplift.
The Scottish Government had previously offered just 4.5 per cent – the same as they were offered the year before – which the British Medical Association (BMA) described as "derisory". At the time, the BMA said this was "in reality, a massive pay cut", which amounted to "the equivalent of working three-and-a-half weeks for free this year compared to last".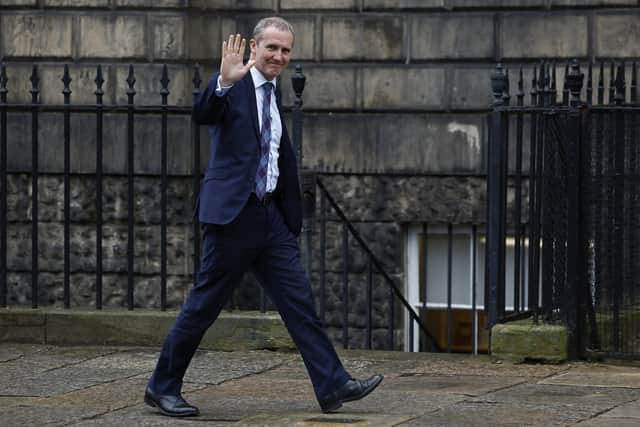 Previous pay negotiations with NHS staff had taken place under Humza Yousaf's tenure as health secretary. And, unlike the UK Government, Mr Yousaf showed a willingness to get around the negotiating table to avoid the strikes which disrupted healthcare south of the border.
Unlike their counterparts in nursing and in the ambulance services, junior doctors have been seeking to right some historic wrongs and, as well as demanding a pay rise, also asked for full pay restoration following years of inflation and cost-of-living increases.
When Mr Matheson inherited the role of health secretary from his now boss, he told me: "The reality is, 35 per cent is simply unaffordable. There is no new money available for this. This is money that would come out of the health budget itself."
However, with the prospect of strike action hanging over his head, and the willingness to negotiate in good faith like his predecessor, it seems Mr Matheson has, in fact, managed to find some "new money" available to him.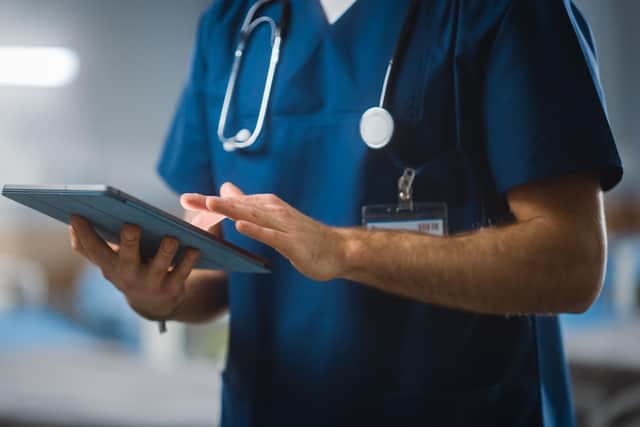 Junior doctors across Scotland have been offered a 14.5 per cent pay uplift over the two year period 2022-24. According to the Scottish Government, "this represents a £61.3 million investment in junior doctor pay – the largest in the last 20 years and the best offer in the UK".
The offer amounts to a pay of 6.5 per cent in 2023/24, as well as 7.5 per cent uplift in 2022/23. Under the latest offer, a doctor at the beginning of their career would receive a total salary increase of £3,834 over two years. For those at the end of their training, the rise would be £7,951 over the same period.
The public has broadly been supportive of NHS staff's need for pay increases, and even for conducting strike action.
The general public also seems cognisant of the fact much of NHS Scotland's problems could be solved by sorting out its recruitment and retention, for which pay is the main factor.
There is a vacancy crisis right across the NHS, with more and more healthcare professionals choosing careers elsewhere. However, the BMA may find much less sympathy if it knocks back an offer most other workers would kill for, especially for early-career health workers.