NHS Scotland crisis: Health union says there are 'enough doctor vacancies to staff a large hospital'
Scotland is currently missing "enough doctors to staff an entire large hospital", according to figures unearthed by the leading doctors' union.
A freedom of information (FOI) request, sent to Scotland's 14 health boards by the British Medical Association, found the number of vacant consultant posts is more than double the Scottish Government's official figures.
The BMA found there are 937 whole-time-equivalent (WTE) consultant vacancies in Scotland, equal to 14.32 percent of the senior doctor workforce, while NHS Education Scotland recently published figures on behalf of the Scottish Government showing a vacancy rate of 6.2 percent.
However, there are discrepancies between the figures, as the BMA's FOI data for vacancies took into consideration posts that are temporarily filled by locums, posts that have not yet been advertised, and posts that have remained vacant for so long they are no longer being advertised - while the official figures released by NHS Education Scotland do not account for any of these vacancies.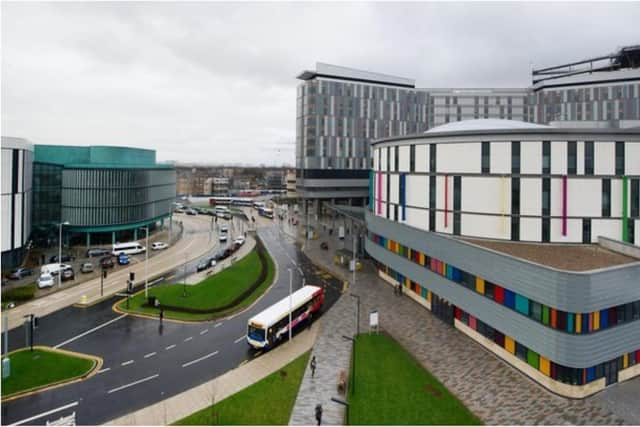 Dr Alan Robertson, chair of the BMA's Scottish Consultants Committee, said: "Consultant vacancies across Scotland remain worryingly high – these latest figures are not surprising, but I find myself increasingly frustrated that the Scottish government is not revealing the true extent of them in the official stats.
"We are in the midst of a consultant recruitment and retention crisis – this year we have seen increased agency spending on locum doctors, suggesting that finding permanent staff to fill the gaps is proving to be significantly challenging and is cause for huge concern.
"And yet, we keep hearing that NHS staffing levels are at a record high. But to repeat this over and over to staff on the ground who are depleted, exhausted and facing burnout is not just demoralising, but incredibly insulting.
"Staff are working flat out, doing absolutely everything they can to cope with rising demand which is spiralling out of control, but I cannot be any clearer when I say that just because there are more people on the payroll than before, does not mean there is enough.
"The consultant workforce has been stretched to its limit over the past few years and staff shortages are affecting the ability of doctors to deliver the high-quality patient care they strive for. I'll say it again: we don't have enough doctors in Scotland to effectively staff our NHS and deliver all that is being asked of us.
"Not only that, but it is also affecting the high-quality training of junior doctors we want to deliver. The workforce is running on empty: there were reports of widespread burnout and an array of workforce and workplace pressures long before the pandemic hit. There is simply nothing left to give.
"The impact of these on-going vacancies on staff left working in the service is profound and there should be serious concerns over their wellbeing as we enter what is always a notoriously difficult period – indeed we seem to be in a perpetual winter right now and things
are not going to get any better any time soon."
Scottish Conservative shadow health secretary Sandesh Gulhane said: "It should not have taken FOI requests to reveal the true picture of soaring consultant vacancies on Humza Yousaf's watch.
"Our NHS is lurching into an ever-deepening crisis under this health secretary. Along with his predecessors, Humza Yousaf's dire workforce planning is at the heart of many of the issues on the frontline in our health service.
"Our dedicated consultants who are already beyond breaking point simply cannot sustain the demands being placed on them while 900 posts lie unfilled.
"These staff shortages have a devastating knock-on effect on patients who turn up at A&E or who are waiting on vital treatments and procedures to take place.
"With these shocking stats, on top of the 6,000-plus nursing vacancies, it's little wonder waiting times across Scotland's NHS are so long.
"The buck stops with Humza Yousaf and he must be sacked immediately."
Scottish Labour health spokesperson Jackie Baillie said: "This intervention from the BMA shows the scale of the crisis facing Scotland's NHS.
"It's all too clear that the SNP has failed to attract and retain vital consultant staff and that the ramifications for the NHS are dire.
"Thousands of Scots are stuck on waiting lists while this government fails to end the staff exodus from our NHS.
"We need the SNP government to listen to the voices of Scotland's doctors and act to tackle the staffing crisis."
Scottish Liberal Democrat leader and health spokesperson Alex Cole-Hamilton said:
"There is an acute staffing crisis in healthcare across the country- doctors have simply had enough. The SNP are undermining the efforts of NHS staff with their continued mismanagement and poor workforce planning.
"What makes these figures particularly galling is that this government has failed to reflect them in the official statistics. As usual, the Scottish Government spin machine is writhing in overdrive, hellbent on manufacturing a positive picture of a grim reality."
A Scottish Government spokesperson said: "NHS Scotland staffing is at historically high levels with Medical and Dental Consultants up by 65.9 percent since 2006.
"We are determined to increase the NHS workforce even further, with our Recovery Plan backed by more than £1bn."
Comments
 0 comments
Want to join the conversation? Please or to comment on this article.