NHS Scotland crisis: Health system is 'bloated' by too many managers, shadow health secretary claims
In an exclusive interview with The Scotsman, shadow health secretary Dr Sandesh Gulhane claims NHS Scotland is "bloated" by too many managers who are making "vastly more money than our physicians".
NHS Scotland is "bloated" by too many managers who are making "vastly more money than our physicians", the shadow health secretary has claimed, as he outlined his plan for solving Scotland's healthcare crisis.
The local GP, who has ambitions to become the next health secretary, Scottish Conservative Dr Sandesh Gulhane, said NHS Scotland's myriad of problems could be solved by creating an "accountable managerial structure who are clear their job is to facilitate clinicians", rather than making top-down decisions themselves.
Dr Gulhane said he had plans for a "modern, efficient, and local" NHS.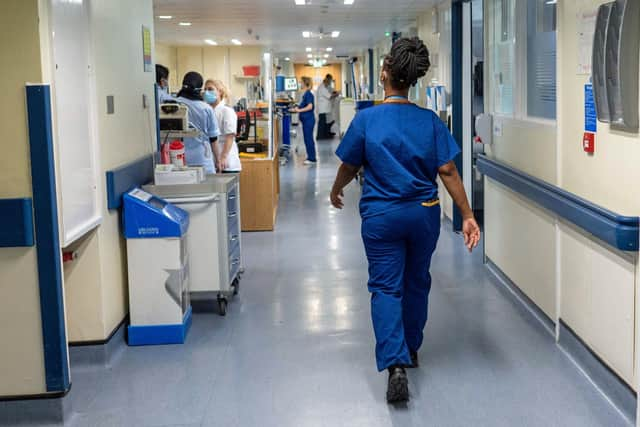 Speaking exclusively toThe Scotsman, Dr Gulhane, who has been an MSP for the Glasgow region since May 2021, was asked how he would turn around Scotland's ailing NHS, if given the chance by voters.
He said the first step was to "start to hold health boards accountable for what they are doing" and to tackle the NHS's management structures.
Without improvement, Dr Gulhane said he believed Scotland would "see more and more people using their life savings to have knee surgery and [get] new hips".
"The number one thing I would do is start to hold health boards accountable for decisions that they're making and start to hold all the people and the managers that are supposed to be looking after the NHS to be accountable for their actions," he said.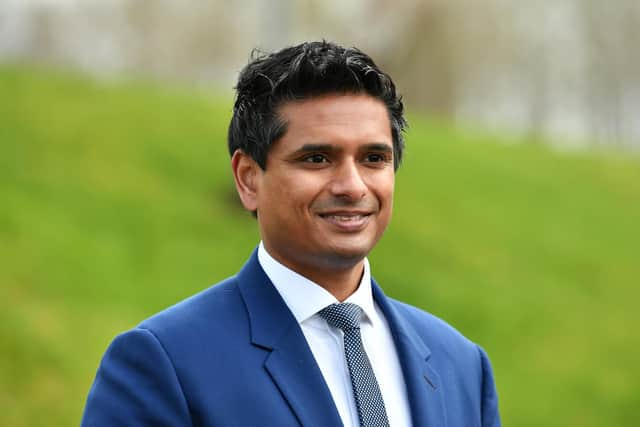 "I would start by creating a manner with which we can regulate our managers. There's more managers than medics, it's ridiculous. We have too many managers. We are bloated.
"We need to be more efficient with our management. There's no point paying 15 people to make the decision. Pay one person well, and they make a decision. We have a position where our managers are making vastly more money than our physicians."
Dr Gulhane said he believed managers having car parking spots and offices, while medical staff are forced to rely on public transport, costly parking and hot desking facilities, "begins to build up a picture that they feel the NHS is for them, when actually the NHS is for patients".
Artificial intelligence (AI) could also be used to improve the efficiency of the NHS, Dr Gulhane said, to improve the flow of patients throughout hospitals. As an example, Dr Gulhane highlighted an issue at the Edinburgh Royal Infirmary.
"They've got nine surgical theatres, which are supposed to start operating at 9am, and two lifts, which are shared across the hospital," he said. "And the porters aren't always dedicated to the theatres either.
"Instantly, you can see the issue. How could this possibly all start at 9am? It will start late, and it's not fair to keep asking your staff to stay late all the time, because they have lives and families outside their profession. But if we use AI to manage the flow of patients, you'll get a much more efficient system."
Since taking over the role of health secretary in late March, Michael Matheson has overseen some green shoots of recovery. But NHS performance levels are still way off pre-pandemic figures, and even those recorded immediately following the end of lockdown in January 2021.
After inheriting a failing NHS Scotland from his now-boss, Humza Yousaf, Mr Matheson has found himself tasked with turning around a healthcare system that recently experienced the worst accident-and-emergency (A&E) waiting times and delayed discharge numbers in the institution's history – as well as managing a growing revolt from unions who are pushing back against years of pay erosion for their overwhelmed members.
When asked how he believed the Scottish Government's new health secretary was doing, Dr Gulhane said Mr Matheson was "yet to produce a single policy I could stand behind".
"It's not like it's a different party that has taken charge," said Dr Gulhane. "I could understand if this was actually a whole new bunch of people who have been elected. The SNP has been in government for 16 years – you don't get to say you're new for very long.
"We should be seeing things happening. We should be seeing the Government pulling out policies. It's not good enough to say you're new in post when you're from the same ruling party".
Dr Gulhane highlighted the recent decision by the Government to halt aspects of public health minister Jenni Minto's obesity strategy. This month, the Government announced it would not take forward proposals to ban the sale of energy drinks to under-16s, as well as pausing plans to put calorie information on menus.
The planned Bill for restricting promotions on unhealthy food and drink items has been ditched in favour of more limited regulations to be consulted on later this year.
Dr Gulhane said: "There's just no decision making and there's no accountability. They don't have ideas. They are tired. They, quite frankly, don't seem up to the job right now."
Dr Gulhane is particularly critical of what he says is a failure to pass on billions in Barnett Formula consequentials from the UK Government.
"They haven't passed on £17 billion of Barnett consequential funding that was earmarked for the NHS", he said, adding that money could be spent on new pay deals for NHS staff.
On junior doctors, who are set to strike next month over demands for a 25 per cent pay "restoration", which unions claim medics have lost as a result of pay erosion, Dr Gulhane said improving conditions was as important as increasing pay.
"The first thing I would do [as health secretary] is to go to management and sort out conditions, because the conditions of junior doctors is abysmal," he said.
"I was a junior doctor, I know exactly what it's like. I remember being given my rota, telling me I'm on night shifts, midway through a day shift. I remember one colleague who was put on call on his wedding day.
"If we made sure there was free food, coffee and tea available, a place to rest, an extra nurse on every shift, a place to park their cars while at work – there's more we can do to help them."
Comments
 0 comments
Want to join the conversation? Please or to comment on this article.