NHS Scotland: 'Ageing population' and 'demand for treatment' contributing to issues at Scotland's worst performing health board NHS Forth Valley
The head of Scotland's worst performing health board says Scotland's ageing population, along with an "increased demand for treatment", is contributing to problems in the area.
The chair of Scotland's worst performing health board has told the health secretary that an "increased demand for treatment" and an "ageing population" has led to capacity challenges across their hospital network.
Janie McCusker, the chair of NHS Forth Valley, gave a frank assessment of the challenges faced by her health board at an annual review on Monday chaired by health secretary Michael Matheson.
NHS Forth Valley was escalated to stage four of the Scottish Government's intervention framework back in November last year, meaning local health executives must report to Scottish Government ministers and the chief operating officer for NHS Scotland regarding their progress.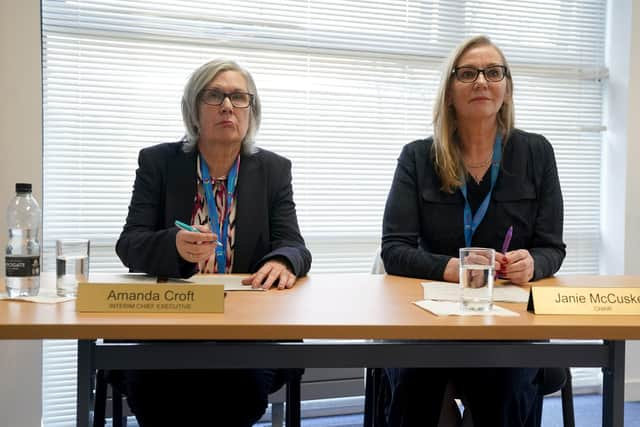 The Government's guidance states that stage four indicates "significant risks to delivery", that "tailored support is not producing the required improvements", and "senior level external support required".
If things continue to deteriorate, the health board may be moved to stage five, and the Scottish Government would take control of the health board directly.
Ms McCusker said: "We are seeing increased demand for care and treatment across a wide range of health and social care services. With an ageing population, this change is likely to continue along with a rise in the number of people requiring care for dementia as well, as those living with several different health conditions
"With regards to available capacity, other hospitals across the country are also experiencing capacity challenges and intensive work is currently underway to free up capacity across the local healthcare services ahead of the challenging winter period.
"This includes efforts to carry out assessments for services such as physiotherapy at home or in other care settings to help prevent patients being delayed in local hospitals and increasing the capacity of the hospital at home team, which provides medical care to people in their own home, so they don't need to come into the hospital for treatment."
NHS Forth Valley is currently the worst performing health board on emergency department-only waiting times in Scotland, with only 45.3 per cent of patients being seen within the Scottish Government's four-hour waiting times target during the week starting October 22.
Scotland's average, across all health boards, was 65.1 per cent during the same week.
NHS Forth Valley has been the worst performing health board for months, as even during the summer more than 50 per cent of A&E patients had to wait more than four hours.
In July, this triggered local MSP Alex Rowley to write to Mr Matheson, saying "something isn't right" at the health board, and stressing the Scottish Government needs to "get to grips on this matter".
During the week starting October 22, just 66.1 per cent of patients appearing at an NHS Ayrshire & Arran emergency department were seen within four hours, while in the NHS Borders health board, just 62.3 per cent were seen.
NHS Forth Valley is the only health board in Scotland at stage four. However, NHS Ayrshire and Arran, NHS Borders, NHS Highland and NHS Tayside all have areas of their health boards set at stage three, which is considered "a formal escalation" by the Scottish Government.
Comments
 0 comments
Want to join the conversation? Please or to comment on this article.