NHS crisis: Scottish care homes could free up hospital beds 'tomorrow' if funding increased
A Scottish care home boss has claimed he could provide the NHS with "300 beds tomorrow" if the Scottish Government increased funding for care - amid a severe shortage of care placements and hospitals operating above capacity.
Dr Sanjeev Kanoria, chief executive of Advinia Health Care, says increasing funding would not only free up beds, but save NHS Scotland thousands of pounds per patient, per day - due to the massive "hidden costs" associated with delayed discharge.
A delayed discharge occurs when a hospital patient who is clinically ready for discharge from inpatient hospital care continues to occupy a hospital bed beyond the date they are ready for discharge, usually due to lack of availability in community care.
The latest figures from November 2022 shows there were 1,977 'bed blocking' patients in NHS Scotland hospitals. A lack of available beds in hospitals in turn causes pressure on primary care and accident-and-emergency (A&E) departments, which struggle to admit patients onto ward beds.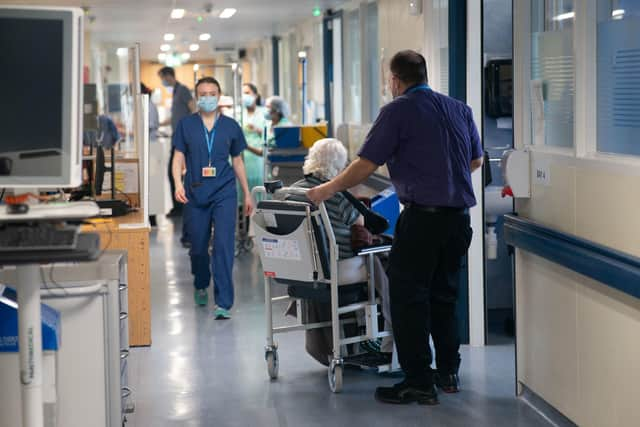 Pressures on Scotland's healthcare system have become so severe, particularly in primary care, the Royal College of Emergency Medicine last week estimated an extra 50 Scots a week are dying needlessly due to delays in treatment and poor quality of care.
To free up ward beds in hospitals, health secretary Humza Yousaf recently told MSPs the Scottish Government has identified 300 care home beds that can be secured to allow patients to be discharged from hospital.
Scotland's Health and Social Care Partnerships (HSCPs) will share £8m to procure beds at 25% over and above the standard National Care Home rate for beds. This is in addition to around 600 interim care beds already in operation across the country.
In 2020 Public Health Scotland estimated that delayed discharges cost the Scottish NHS an average of £263 per bed per day.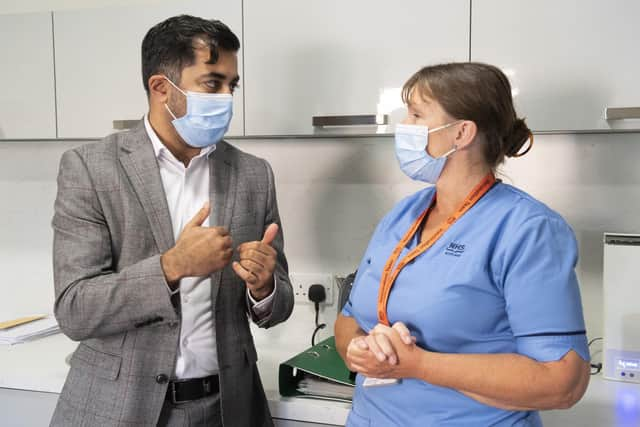 However, Dr Kanoria said that a patient occupying a hospital bed costs NHS Scotland around £800 a day, but this figure could be closer to £2,000 due to the "hidden costs" of the time and resources of clinical staff.
"The hidden costs are never declared," said Dr Kanovia, "but as a surgeon, I know how many times I've had to just sit around cancelling my surgery and it was just my time and my team's time wasted because we came to the operations."
Care homes are being offered around £100-£150 a day to free up beds, according to Dr Kanoria, even with the extra 25% announced by the health secretary.
Under the National Care Home Contract, which is agreed between Scottish local authorities and providers, residential care is paid at a rate of £719.50 per week and £832.10 where nursing care is included.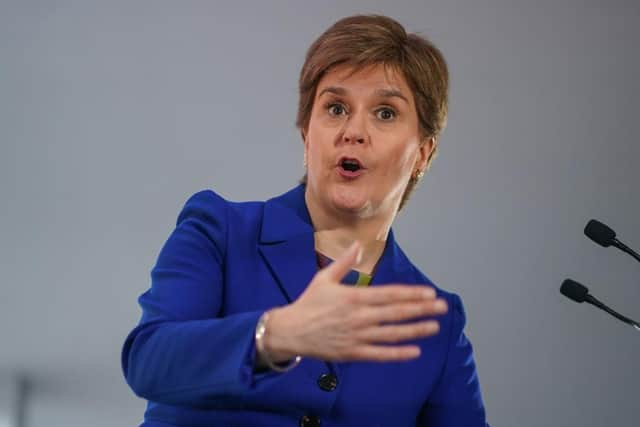 However, Dr Kanoria said if the Scottish Government paid more, it would properly fund the staff and resources needed to facilitate the beds, and ultimately save the NHS money.
"The fee for care has to be between £1400-1600 a week, which is literally 20% of the cost of a hospital bed which is close to £6000 a week," said Dr Kanovia, whose company owns 13 Scottish care homes.
"So if you do that, the whole vicious cycle will immediately stop, care homes will become viable. We'll be able to recruit better staff, we'll be able to pay them better, we'll be able to retain them.
"So then the quality ratings will go up. We'll be able to invest in the fabric of the building. So the physical environment for residents will be better."
Dr Kanovia added that "the savings would be immediate", enabling him to free up beds for the NHS.
"I've got 300 beds in Scotland, which I've had to close down," said Dr Kanoria.
"I could free them up tomorrow. I could take 300 patients from the NHS almost immediately to fill my homes."
Dr Kanoria's comments echo similar concerns expressed by other care industry leaders.
Scottish Care chief executive Donald Macskill explained that the care home sector in Scotland has previously been used by a number of NHS Boards as "step down" locations, which allow care and support to be delivered to individuals who are fit for discharge from hospital but cannot be released due to a lack of availability in community care.
"These interim care beds are not available in every care home but in those where this option exists local social workers and clinicians have been working with care homes in the last few weeks to maximise their use," said Macaskill.
"However, it should be stressed that the use of care homes in this way is only possible in those areas where there are sufficient nursing and care staff to resource these interim care beds.
"Sadly, like the whole health and social care system, many care homes are at this time experiencing an exhausted and tired workforce and higher than usual absence levels due to the range of winter respiratory viruses including a sharp rise in Covid-19.
"It should also be noted that some care homes even where there are staff and beds available are not able to respond because they are actively fighting a Covid outbreak."
A Scottish Government spokesperson said: "Care home rates for publicly funded residents are set under the National Care Home Contract, which is agreed annually between COSLA and the providers. The Scottish Government is not a party to these negotiations."
"We are working with the sector to alleviate the pressure the system is under. Last week we announced £8m to support more interim care home bed placements, which will help people move out of hospital when they are fit to do so.
"We are continuing to explore other ways to remove pressure across the sector."
Comments
 0 comments
Want to join the conversation? Please or to comment on this article.