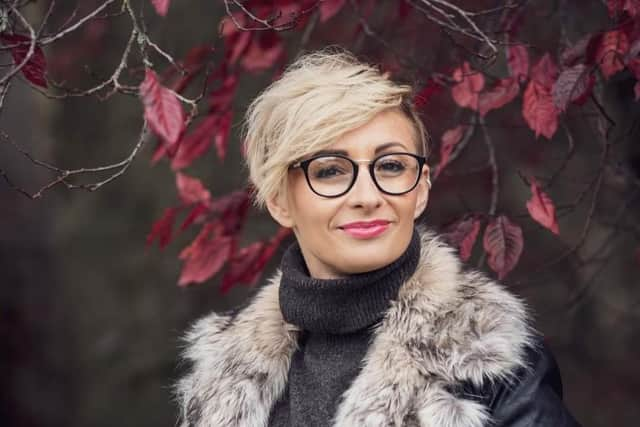 Vivi's Beauty Workshop owner Wioleta Rutkowska already has a loyal clientele but is now offering an extended range of services after moving to a new salon at 1 High Street in Dunfermline.
With four new treatment rooms, her enlarged beauty centre can offer more services than ever from a choice of experts, ranging from a talented permanent makeup artist to a new masseur.
The addition of a medical grade AW AntarticaTM All in 1 stubborn fat loss and skin tightening platform machine means that she can also offer the latest technology in aesthetic medicine treatments, body shaping, reducing fat tissue, cellulite reduction, firming the skin and smoothing wrinkles.
To achieve that she uses non-invasive treatments. Whether it's Laser Lipo, Fat Freeze, Cavitation, or all of the above, it is sure they will not disappoint. A single treatment can reduce 5-15cm body fat and is ideal for treating stubborn areas that do not respond to diet or exercise.
Fat freeze sculpting. The AW3® Cryolpolysis technology uses controlled freezing to target and break down the fat cells without damage to the overlying skin. In just a few weeks, these fat cells will naturally eliminate in the body for good. The procedure is billed as a nonsurgical alternative to liposuction. The process is also known as "fat freezing".
The Super Laser Lipo utilizes the latest low level/cold laser technology to reduce girth and fat over almost all areas of the body without surgery, downtime or redness. A typical 40-minute waistline treatment can reduce an individual by ½ to ¾ of an inch while a full protocol of eight treatments usually results in multiple inch loss.
Ultrasound-Cavitation Body Shaping is an aesthetic treatment. Using the leading AW3® ultrasonic cavitation machine technology, it converts fat cells into liquid which can then be naturally drained by the body's own lymphatic system.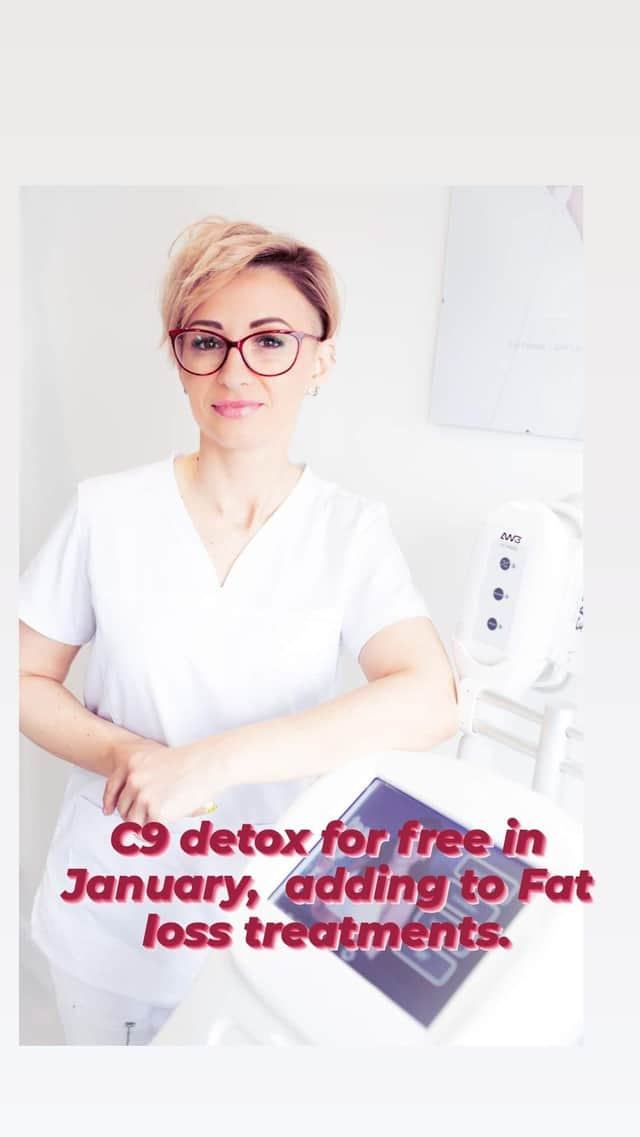 Cavitation is an excellent treatment for customers that want to reshape the body to achieve cellulite reduction and fat loss for areas with localized fat, such as:
Radio Frequency (RF) for face and body treatments
Radio-frequency treatments are used for:
The RF produces alternating high and low frequency currents no less than a thousand times per second. Water molecules within the skin tissue twist and vibrate, causing friction and creating heat. This heat promotes blood circulation and generates a wound-healing response within the body. The dermal layer of the skin thickens and collagen is newly produced, resulting in wrinkles being pushed out as the skin becomes more firm.
Her signature 'Yummy tummy' combines different treatments to achieve the best results.
Wioleta explains: "I want this salon to be a one-stop centre for beauty, where clients can come for everything.
"You can get quick cosmetic procedures, improving the external appearance: nails, eyebrows, spray tanning, face and body masks, etc.
"In the store, we use the care of the 21st century - we act complementarily by offering Forever skin products, we can look after our clients from the inside out."
There is even a hairdresser's downstairs.
Clients can now book a range of treatments including permanent make-up, skin therapies, expert manicures and pedicures all offered in the luxurious surroundings of the new salon.
Sit back, relax and enjoy the quality service provided by Wioleta and her team, who also provide aesthetic skin care with anti-ageing treatments such as Botox, dermal fillers and threading lifting. Brow shaping lamination and laser hair removal are also available.
During January and February, make the most of a new salon offer. The C9 Detox, a nine-day detox worth £123, can be yours for free when you book a programme of fat loss treatments.*
The skin cleansing plan is expertly devised to help you look and feel better in just nine days. Designed to kickstart the F.I.T. programme, it aims to cleanse your body and change your mindset, providing the perfect starting point to transform your diet and fitness habits. Based around Forever aloe vera gel, this nutritionally-balanced programme should help to show real results.
Book at one-stop beauty salon