National Care Service: Watchdog says Scottish Government has 'significantly understated' potential cost of £1.2bn service
The Scottish Government has "significantly understated" the cost of its proposed National Care Service, a spending watchdog has claimed.
In a written submission, submitted ahead of a meeting of the Scottish Parliament's finance committee on Tuesday, Audit Scotland said the Government had so far understated the potential cost of the much-touted service, which is the subject of a Bill making its way through Parliament.
In particular, Audit Scotland has highlighted issues with pensions, VAT changes, changes to capital investment costs and health board transition costs, which could lead to the overall budget skyrocketing.
The submission reads: "There are a number of costs associated with the measures set out in the Bill that have yet to be assessed.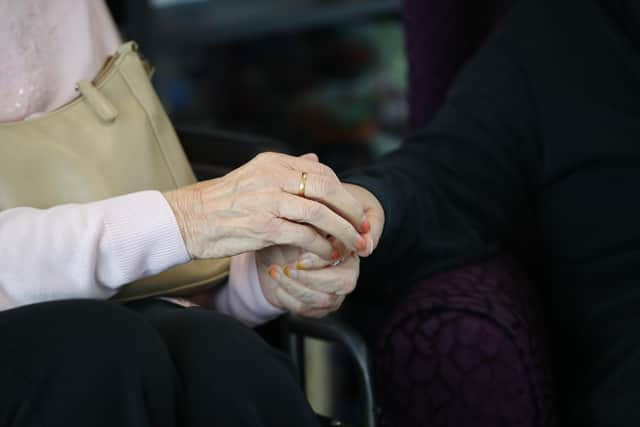 "The Scottish Government has recognised this, providing a broad description of the anticipated cost and the difficulty in assessing it at this stage.
"In some of these, the potential for additional cost is significant and taken together, it is likely that the overall cost of the measures will be significantly above the amounts currently assessed."
In mid-October, Scottish Parliament researchers estimated the cost of the National Care Service to be between £664 million and £1.261bn over the five-year period between 2022/23 and 2026/27.
The briefing, circulated among MSPs, reads: "As these uncertainties are resolved, the Scottish Government should be in a position to produce more refined cost estimates.
"However, these would not receive further scrutiny as decisions would be reflected in secondary legislation, which would not have an associated financial memorandum.
"This leaves scope for estimated costs to change considerably without any detailed Parliamentary scrutiny, so it might be considered appropriate for updated costs to be presented to the Parliament's finance and public administration committee as the Bill progresses through its Parliamentary stages and as further decisions are reached on the scope and nature of the National Care Service."
The Bill proposes setting up a series of care boards that operate in the same way as health boards, with Scottish ministers directly responsible, meaning local authorities would no longer run social care services.
When the legislation was first announced, health secretary Humza Yousaf said it would end the "postcode lottery" in the care sector.
Comments
 0 comments
Want to join the conversation? Please or to comment on this article.