Minimum Unit Pricing: Doctors call for alcohol to be made even more expensive in Scotland
Top doctors have called on the Scottish Government to make alcohol more expensive to combat drink deaths and alcohol-related harms.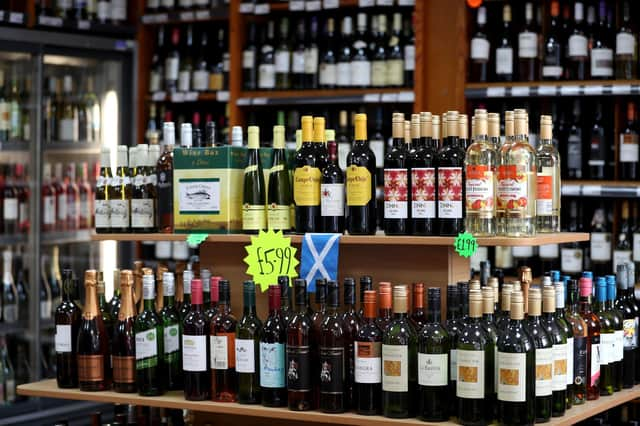 Top medics have called for the minimum cost of booze to be increased, to "reduce Scotland's alcohol harms" and "save lives".
Currently, the base rate is set at 50p per unit of alcohol, ever since the introduction of MUP in 2018. However, the RCPE wants the base rate increased to 65p, to counteract the impact of inflation on MUP.
Professor Andrew Elder, president of the RCPE, said: "We fully support the level of MUP being uprated to 65p so that it can have an even greater and more positive effect on reducing Scotland's alcohol harms.
"This is vital as its efficacy has been eroded by the high levels of inflation we have experienced in recent years.
"We would encourage all those who support MUP and want to see it have even more success in helping reduce alcohol harms to have their say in the consultation which runs until November 22."
Dr Alastair MacGilchrist, chair of the Scottish Health Action on Alcohol Problems (SHAAP) -, a partnership of the Medical Royal Colleges in Scotland and the Faculty of Public Health - said: "Scotland's alcohol crisis is worsening year on year and drastic and immediate intervention is required.
"A wide package of measures to address this is essential and MUP is a vital component which we cannot afford to lose, especially as alcohol harms continue to rise and in light of the projected harms modelled by the Sheffield Alcohol Research Group.
"It is essential that this policy, which saves an estimated 268 lives and averts 899 hospital admissions every year, is maintained.
"SHAAP are calling for MUP to be uprated to at least 65p, in order to optimise its ability to reduce harms and save lives.
"MUP at 50p has clearly worked to reduce harms, but we know that high inflation means that 50p per unit is considerably less effective than when it was first introduced in Scotland in 2018, and even less effective than when it was first supposed to be implemented in 2012."
Comments
 0 comments
Want to join the conversation? Please or to comment on this article.