'Long overdue': Readers react after Morrisons and Sainsbury's chiefs announce mask regulations will be enforced instore
Supermarket bosses from Sainsbury's and Morrisons have told shoppers they will no longer be allowed into stores without a mask, unless they have a medical exemption.
We asked our readers whether they agreed with the crackdown and if other shops should now follow suit.
Most were supportive of the extra measures being introduced to slow the spread of coronavirus in shops.
Claire Eadie spoke for the majority: "It's long overdue, if you don't want to wear a face covering and you are not medically exempt then don't go to these places."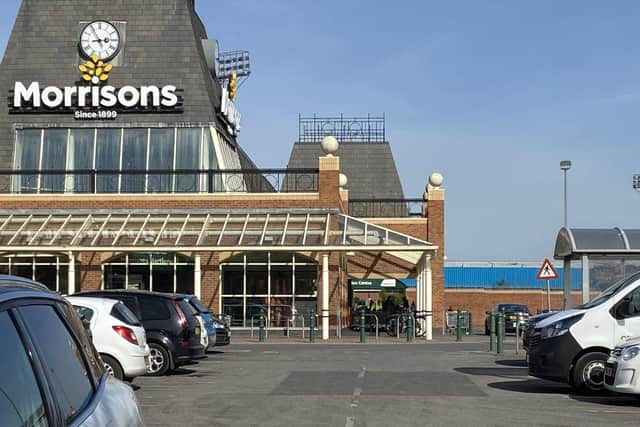 Tommy Sweenie agreed: "I totally agree that it should be no mask no entry unless they have medical proof that they are exempt. Too many young ones are walking around thinking they are invincible in groups without masks in shops. Now is the time to make a stand."
Some, like Frances Ann Barton, want more enforcement after first hand experience of people flouting the law: "We've got to get this under control. I was in the post office and a person in the queue coughed. They didn't have a mask on and didn't even put a hand over their mouth or cough into their elbow."
Lynn Antill believes those with medical exepmtions should think twice about heading to the shops: "If you are medically exempt from wearing a mask, usually because of a respiratory illness, you should be the last person considering going into supermarkets I would think. You should be staying at home like the rest of us."
Arthur Thompson is also in favour of a complete ban: "We must ban people without masks, including those with exemptions, to be 100 per cent safe. This virus is roaming about and it can only be spread by humans so we somehow need to be more careful as not rocket science to follow the rules."
Meanwhile, Mark Bradley thinks other businesses should introduce similar measures: "This should happen in all shops, not just supermarkets. I think people are not taking this seriously enought."
Some people are broadly supportive but think there will be issues with enforcement, including David Howie: "They must provide proper security staff and not involve normal store staff in enforcement. They are not trained for that or paid for it."
While Lin Da think many will just remove the mask after entry: "Some enter the store wearing a mask then either remove it, pull it down to their chin or have it just below their nose."
Keith White also spotted an issue with the rule: "I shop in Morrisons and am very pleased to read this. However, it could present a problem at their petrol stations. How do you stop someone from entering if they have already filled up and won't use 'pay at the pump'?"
A minority, including Sandra Aitken, think that demanding information about medical exemptions is a step too far: "You ought to be ashamed if you think it's ok to do this. Don't you think the disabled and those with hidden disabilities are shamed enough by this government and the people in society?"
Sarah McCabe agrees: "Nobody has the right to ask what the reason for not wearing a mask is. The person with the disability does not need to disclose this information at all. By bringing in a ban it is opening up those with disabilities to have to speak or be told they can't shop. This is discrimination."
There are also a small number who seem unswayed by the mask regulations, with Kerry Evans simply saying: "This isn't a police state, so no."
Comments
 0 comments
Want to join the conversation? Please or to comment on this article.