Long Covid: Urgent action needed to tackle stigma around long Covid, ministers warned
Tackling long Covid stigma needs "urgent" action from the Scottish Government, a committee report said as ministers were urged to establish a single point of contact for sufferers in every health board.
Committee members noted "concern" in their findings as patients reported being unable to receive a correct diagnosis or proper treatment.
Their inquiry, launched in January, focused on awareness and recognition, therapy and rehabilitation.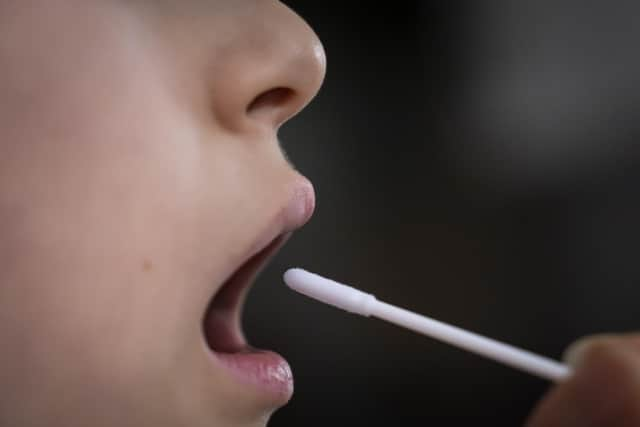 An estimated 172,000 people in Scotland have self-reported the condition, with an estimated 1.9 million across the UK.
Jim Fairlie, committee convener, also said he was "deeply saddened" to learn of the stigma facing those with the debilitating condition.
It has led to a number of recommendations, including a single point of contact for long Covid in every health board and a public health campaign to raise awareness of the impact the condition can have on sufferers.
The committee heard from academics, clinicians and those living with long Covid throughout the four-month inquiry.
Mr Fairlie said: "The report sets out the urgent need for the Scottish Government to take action to address the stigma and lack of awareness surrounding long Covid and to improve the diagnosis and treatment for individuals living with this condition.
"Throughout the inquiry we've been deeply saddened and concerned to hear of the stigma being faced by those with lived and living experience of long Covid, and the impact this lack of awareness can have on people's mental health and wellbeing, their educational and employment opportunities and their overall quality of life.
"We've now made several recommendations, including establishing a single point of contact in health boards, increased leadership by the Scottish Government in assessing the effectiveness of long Covid clinics, raising awareness and understanding of the condition, and making better use of health data.
"The recommendations made in our report must now be acted on to ensure that the stigma associated with long Covid is addressed, enabling those suffering from the condition to receive the recognition and support they both need and deserve.
"The committee also wants to once again thank all of those who participated in the inquiry, and recognise in particular the input from those with experience of the condition whose evidence helped shape this inquiry from the outset and these recommendations to the Scottish Government."
A Scottish Government spokesman said: "We recognise the significant impact that long Covid can have on the health and wellbeing of those most severely affected across Scotland.
"We welcome the committee's consideration of this very important issue and will consider the report and its recommendations in full.
"In the meantime, we are making available £3 million from our £10 million long Covid Support Fund over this financial year to support NHS boards to increase the capacity of existing services supporting those with the condition, develop these into more clearly defined local pathways and provide a more co-ordinated experience for those accessing support."
Comments
 0 comments
Want to join the conversation? Please or to comment on this article.