Long Covid: New inquiry set to be launched by Scottish Parliament
A new inquiry is set to be launched into the issues faced by people living with long Covid and post-Covid syndrome in Scotland.
The Scottish Parliament's Covid-19 recovery committee will launch a new inquiry into what action the Scottish Government is taking to address the issue.
Figures from the Office for National Statistics estimate around 2.1 million people are experiencing self-reported long Covid in the UK – around 3.3 per cent of the population. In Scotland, it is estimated that 187,000 people have self-reported long Covid.
The most commonly reported symptoms of long Covid are extreme tiredness, shortness of breath, loss of smell and muscle aches. However, other symptoms following a Covid-19 infection can include problems with memory and concentration; chest pain or tightness; difficulty sleeping; and depression and anxiety.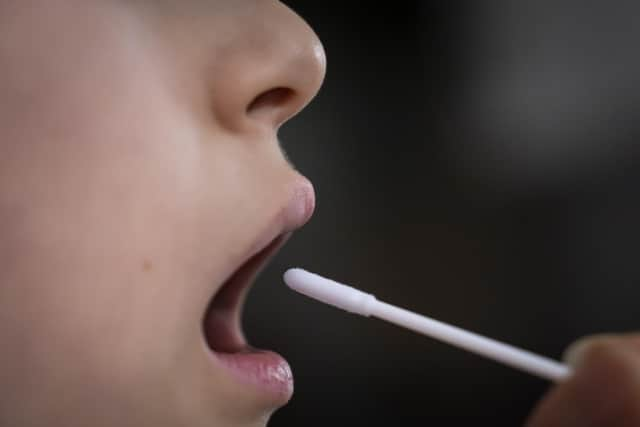 Committee convener Siobhian Brown said long Covid could be "debilitating", and impacted on sufferers' "ability to work, study or provide care for family members".
"The committee and I look forward to welcoming some of those living with long Covid to Holyrood to hear about their experiences directly and give those living with symptoms a voice from the outset of this important inquiry," she said.
"The committee is interested to hear views on whether there is adequate awareness of the condition, readily available help and advice for those impacted, as well as ongoing research into long Covid, to support individuals' recovery and also Scotland's recovery from the long reach of the Covid-19 pandemic.
"Our inquiry will look to speak directly to those impacted by long Covid over the coming weeks and take evidence on what additional steps the Scottish Government could take to support those living with the condition."
Following the launch, the committee will publish a call for views from individuals, groups and organisations. The call for views will remain open until February 10.
The inquiry will hear additional evidence throughout committee meetings in February and March before holding a final evidence session with the Scottish Government.
The committee will then make recommendations to the Government before seeking to bring the recommendations before the Scottish Parliament for debate.
Comments
 0 comments
Want to join the conversation? Please or to comment on this article.