Leading Scottish charity losing £500k every month in lockdown
Survivors of heart attack and strokes are rallying to help one of Scotland leading health charities which is losing £500,000 a month during lockdown despite seeing an 80 per cent increase in demand for services during the pandemic.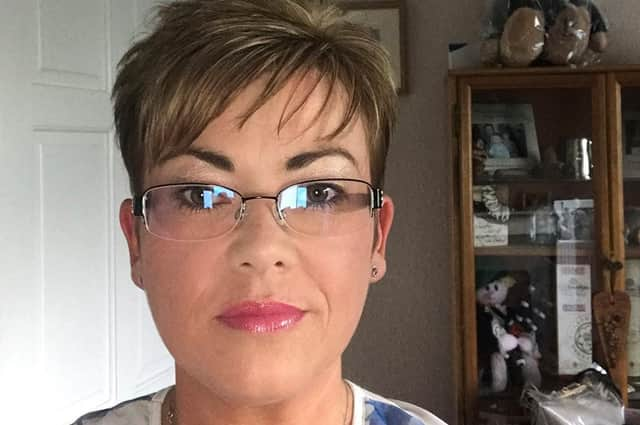 The Chest Heart & Stroke Scotland (CHSS) charity caring for people living with these types of illnesses, now including coronavirus, says it has seen demand for its Advice Line and one to one Community Support Services steadily increase - reaching a peak last week showing 80 per cent more demand compared with the same time last year.
Its Community Support Teams and Peer Support Groups are being offered over the phone or via teleconference.
People vulnerable and isolated in their homes, are seeing an impact on their mental and physical health, and for many, the charity's services are the only support they still have.
Chest Heart & Stroke Scotland is losing half a million pounds every month because they are unable to fundraise through their shops, a staple of high streets throughout the country and events.
The charity say that unless they see a large increase in donations, they fear having to close some of its essential services in a matter of months.
Debbie Matthew, from Comrie in Perthshire, told how her world changed forever when she suffered a stroke that nearly killed her.
The 44-year-old was helped to get her life back on track after phoning one of the CHSS Advice Line nurses.
She said: "I had a stroke just after my 40th birthday, completely out of the blue with no warning whatsoever.
"My husband and my mum were both by my side when the doctor told them I might not make it. And if I did, they didn't know what kind of damage I'd be left with.
"They said it was hell – a day they will never forget – but they stayed strong for me. I can't imagine what they were going through.
"Against all odds, I survived but I really struggled with the return back home after hospital.
"I started feeling really anxious and depressed but I kept my feelings to myself. I wanted everyone to think I was back to being the normal, smiley Debbie.
"Despite having my amazing family around me, I couldn't help feeling increasingly isolated.
"I was too ashamed and embarrassed to tell them about my worries and how I was really feeling.
"I felt like I was reaching breaking point when I finally decided to do something about it.
"I sat for a long time before picking up the phone to Chest Heart & Stroke Scotland's Advice Line. I even hung up a few times before plucking up the courage to stay on the line.
"But when I did get through, the nurse was absolutely amazing."
She added: "I felt like I could really open up and ask all the personal questions I needed to ask about my physical and mental health.
"They're expert stroke nurses so they knew exactly what I was going through and what I needed to hear to make me feel at ease.
"After that very first call, I felt so much better about myself. It really was a lifeline for me and I know they've helped so many others through dark times."
Darlene Drummond, Lead Community Support Coordinator at Chest Heart & Stroke Scotland, said: "It's desperately sad to imagine a world without our services. For many of the people I support and talk to every day, I am their lifeline to the outside world - without me, there is no one else. The most vulnerable, who are shielding and isolating, and trapped in their houses and their mental and physical health is being drastically affected.
"I can't bear the thought of not being able to help them anymore, please give what you can today."
"The jobs of our lifeline nurses and support workers, like Darlene's, are under serious threat.
"As a charity, we have been here for over 125 years, fighting Scotland's biggest killers, and we won't give up now.
"Without donations, some services could close in a matter of months. Please donate whatever you can to make sure we're still here to help those who desperately need us right now."
Lothian MSP, Miles Briggs, said: "Chest Heart & Stroke Scotland have an hugely positive impact on people who are recovering from chest heart and stroke conditions, as well as supporting the persons family.
"The charity are making an incredible effort to support everyone who is being affected by Covid-19 and the lockdown measures that have been put in place.
"After Covid-19, Chest Heart & Stroke Scotland will be more important than ever in supporting people to live their life to the full and if anyone can afford to donate please give what you can to help CHSS survive."
Comments
Want to join the conversation? Please or to comment on this article.