This time feels different. Maybe it's the fact that after 13 months we're so far at the end of our collective tether that no-one can take any more bad news, but there really does seem to be more of a sense of optimism among public health officials and experts than there has ever been before.
Too often during the last year when businesses were clamouring to be allowed to open and punters were gleefully celebrating their "freedom", health figures were desperately pleading for everyone to press the brakes. The "Super Saturday" when people flocked to pubs and bars in England as they reopened in July felt like a public health emergency, and the announcement of five days of easing over Christmas heralded a leaden sense of dread.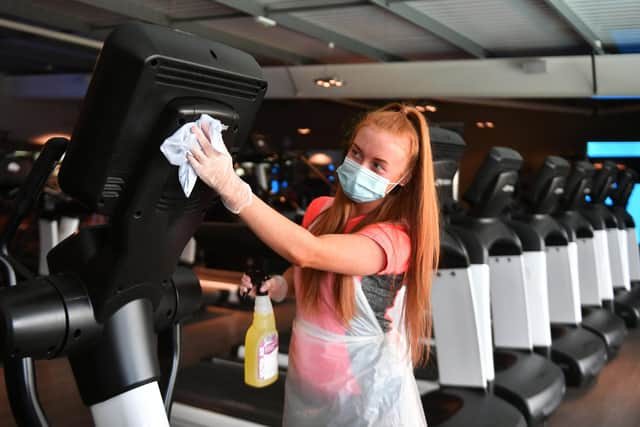 This time there is real hope - tempered by the inevitable calls to not "go crazy", as National Clinical Director Jason Leitch put it. As he said last week, the virus is still in the community, so it's in everyone's interest to keep to the rules which remain. The pandemic is far, far from over, new variants are coming, and nothing is guaranteed, even with a vaccine rollout. A glance at India is a harrowing reminder of what happens when a healthcare system is overwhelmed.
Cases are set to rise in Scotland in the next week or so, with increased mixing and because the rollout of lateral flow tests should detect more. Health chiefs will be keeping a careful eye on the R number, which has recently fallen for the first time in a month, to between 0.7 and 0.9.
It will be several weeks before any measure can be taken of what effect the easing has had. But Chief Medical Officer Dr Gregor Smith recently said he is optimistic that the restrictions Scotland leaves behind today will not return. We've said it before, but maybe, just maybe, this really is the beginning of the end of our Covid nightmare.