NHS Scotland's recruitment and retention issues "are not all about pay", the health secretary has claimed, as he branded junior doctors' pay demands "simply unaffordable" and put health boards on alert for strike action.
Health secretary Michael Matheson has been locked in talks with the British Medical Association (BMA) over demands for higher pay for junior doctors, who are poised to strike as early as the end of this month in what will be their first national walkout over pay.
And the number of striking health workers are set to swell further after it was confirmed Scottish dentists employed on the same contract as junior doctors would join the 72-hour walkout.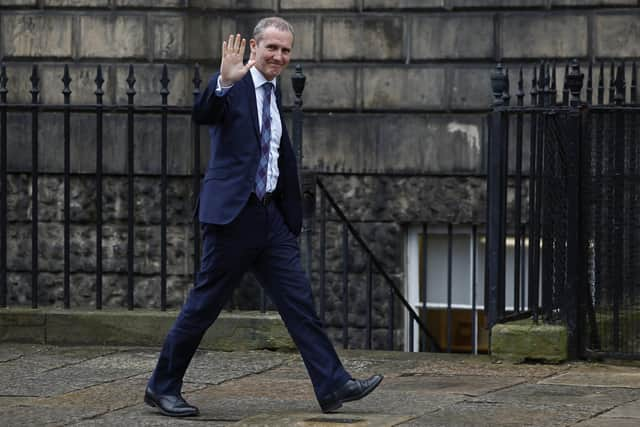 In a fresh indication the Scottish Government views strike action as a strong possibility, the heath secretary has written to all NHS Scotland health boards asking them to prepare contingency plans for the proposed three-day walk-out of junior doctors.
Speaking exclusively to The Scotsman, Mr Matheson stressed the Government could not meet pay demands.
"One of the first things I did when I became health secretary was to approach the junior doctors' committee to integrate them into discussions and to start negotiations," he said.
"I've been very clear right from the outset – it is simply unaffordable to provide a 35 per cent increase, which is what they're asking for. What I was able to do was be very open and honest with them and recognise the issues which they raised with me.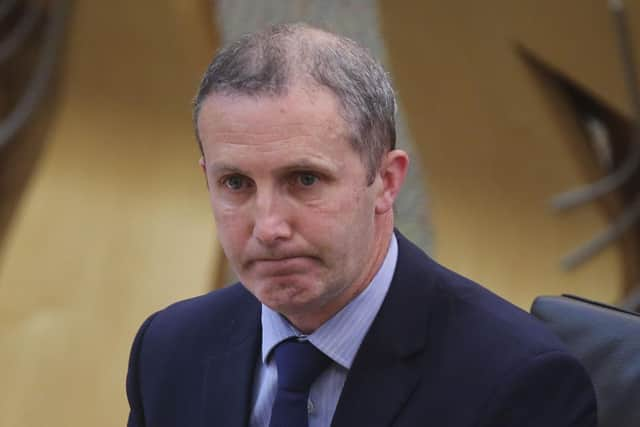 "I want NHS Scotland to be an attractive place for junior doctors to work and to serve the community, and I will try to address some of the concerns which they have got, and over the course of the last few weeks, we've explored what some of those issues are.
"I've started to try and address them, but the reality is 35 per cent is simply unaffordable. There is no new money available for this. This is money that would come out of the health budget itself."
Dates for the industrial action are still to be confirmed. Scotland has so far avoided widespread strikes that have crippled the NHS in England.
Mr Matheson said the Scottish Government had followed the recommendation of the Doctors and Dentists Review Board (DDRB), which is the agreed process for settling junior doctor pay settlements.
"We have kept to our side of the commitment in applying the pay uplift process that was agreed, and which the BMA in Scotland is committed to," the health secretary said.
"However, I understand the issue they have around pay erosion. That's been something which across the public sector there has been an impact on, because of a combination of inflation and an extended period of austerity as well."
Asked whether increasing pay would help medical professionals feel more valued, as unions claimed, and perhaps stem the tide of professionals leaving the NHS due to pay, Mr Matheson said he did not accept his Government did not value NHS workers. He pointed out NHS Scotland workers wee paid higher on average than in the rest of the UK.
"The recruitment issues are not all about pay," he said.
"For example, this morning I was in Crosshouse hospital [in Kilmarnock]. Part of the challenges that they have around recruitment is because of the way in which medicine has become much more specialised and clinicians want to be in much more specialist centres where they are seeing a greater number of patients.
"That's had an impact on some of the more regional district hospitals, which find it more difficult to recruit staff because clinical staff want to go to the top tertiary centres. Let's not forget the elephant in the room – Brexit has had an enormous impact on our ability to recruit healthcare staff from other parts of Europe."
Mr Matheson said any potential junior doctor strike would cause "significant disruption". "We saw the impact that industrial action from junior doctors has had in England", he said.
"The extent and the nature of the impact is dependent upon any derogations that are agreed to be put in place. In effect, what happens is that a lot of the things that we would do in terms of elective outpatient appointments [are delayed with] doctors who would have been involved in those instead having to move to deal with what is very often unscheduled care and emergency care, very often at the very front of the hospital.
"There were hundreds of thousands of appointments and procedures cancelled in England and it would have a similar impact here in Scotland, on a smaller scale obviously.
"I've already asked NHS boards to put contingency arrangements in place, should industrial action take place."
The British Dental Association (BDA) said 91 per cent of the cohort backed industrial action for better pay, with a turnout of 79 per cent. They will join their junior doctor colleagues in a three-day strike over pay amid calls for a 23.5% increase on top of inflation.
Eddie Crouch, chair of the BDA, said: "Our members stand ready to do whatever it takes to secure a fair deal on pay. Just like their medical colleagues, these dentists aren't worth a penny less than they were a decade ago.
"We're hopeful that a negotiated settlement can be found. But our members will take strike action if the Scottish Government fails to come back to the table with a serious offer."