Audit Scotland's Stephen Boyle appeared before the Scottish Parliament's Public Audit Committee in the wake of a report which cast a "damning verdict" on health secretary Humza Yousaf's NHS recovery plan.
The report said Yousaf's strategy lacks "detailed actions" to allow progress to be accurately measured, and called for greater transparency from the Scottish Government.
Launched by the health secretary in August 2021, the recovery plan set out investment over the next five years to restore the NHS to its pre-pandemic levels and "beyond".
However, Mr Boyle told MSPs at Holyrood on Thursday morning that progress towards recovery was proving "extremely difficult".
"NHS finances remain under severe pressure in spite of growing health spending," said Mr Boyle.
"Rising inflation, increasing recurring pay pressures and ongoing Covid-19-related costs cast doubt on the financial stability of health services."
He added: "The recovery plan lacks detailed actions that would allow progress to be measured."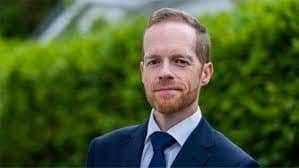 Mr Yousaf's recovery plan includes ambitious recruitment targets, including hiring 800 new GPs by 2027, but the report said that aim is "not on track" and poses a "risk" to the recovery of primary care.
The watchdog's report said the GP workforce increased by just 113 between 2017 and 2022.
It was also noted that targets to recruit 1,000 additional mental health staff are "at risk" due to cuts of £65m from primary care and £35m from mental health services.
The report highlights concern as the care backlog continues to increase, with more people added to waiting lists than are being removed, while operations sit at 25 percent below pre-pandemic levels.
"NHS staff remain under severe pressure and the Scottish Government is facing tough choices," said Mr Boyle, when the report was first published.
"Money is tight but investment is needed in recovery. That means ministers have to prioritise which NHS aims can realistically be delivered. And they need to be more transparent about the progress they're making.
"The Scottish Government has set out the big challenges facing the NHS. But it also needs to clearly explain to the public what those challenges mean for the level of service they can expect, including waiting times."
Also appearing before the audit committee, Leigh Johnston, a senior manager at Audit Scotland, said there were still "flashing red lights" in areas of NHS performance.
"Activity is still below pre-pandemic levels," she added.
Audit Scotland's report said that of Scotland's 14 territorial health boards, only three are breaking even.
The report reads: "There have been delays in opening three new national treatment a centres – a key element in increasing activity levels in planned care.
"Delays in getting social care support for patients who are ready to leave hospital continue to limit the availability of beds."
The report prompted Simon Barker, deputy chair of the British Medical Association's (BMA) Scottish Council, to call on the Scottish government to act "with a sense of urgency."
He added: "The report paints a bleak picture – one the BMA and others have been warning of for some time. The financial sustainability of the NHS in Scotland is 'concerning' – it has been since pre-Covid and things do not look to be getting any better with a predicted funding gap of £221.8m across our health boards by the end of the year.
"Demand is outstripping capacity and the NHS simply cannot deliver what it is asked to under its current limitations, so there must be action if we want to ensure it is put on a sustainable footing for generations to come and stays true to the fundamental value of remaining free at the point of delivery."
The Royal College of Physicians of Edinburgh (RCPE) said the report means "serious consideration" must be given to whether the Scottish Government continues with its plans for a National Care Service.
"While the college supports the NCS in principle, it is vital that the care sector is appropriately resourced and staffed to meet current and future demands," a spokesperson for RCPE said.
However, Mr Yousaf has said he would be open to overhauling his plan to create the NCS if he wins the race to become Scotland's next first minister, telling Holyrood Magazine: "I'm willing to work with those who oppose the current plan to see if the there are some areas where we could compromise."
Political reaction to the report has been scathing, with Scottish Conservative shadow health secretary, Dr Sandesh Gulhane MSP, saying it "fully exposes Humza Yousaf's monumental failures in charge of Scotland's NHS".
Meanwhile, Scottish Labour health spokesperson, Jackie Baillie, said the report "lays bare the shambolic state of our NHS".
Responding to the report, Mr Yousaf said it "reaffirms both the challenges and successes of the continued recovery of our NHS from a global pandemic", which he described as "the biggest shock in its history".
"That recovery, outlined in our £1bn plan, is backed by record investment and has delivered real success, including the Covid-19 vaccination drive and a significant reduction in the number of two-year outpatient waits," said the health secretary.
"We have offered the largest pay package in the history of NHS Scotland to Agenda for Change staff, provided wellbeing support and invested £11m to further domestic and international recruitment.
"NHS investment and workforce numbers are at historically high levels and I am pleased the report highlights the trend in health spending in Scotland is one of growth, despite the UK Government withdrawing funding for Covid-19 related costs. We have allocated more than £19bn of funding for health and social care in 2023-24 which meets our investment target for three years."
Mr Yousaf added that "the Scottish Government will consider the report recommendations "as we continue to build our recovery from Covid-19".