Hundreds of Scottish Ambulance Service workers attacked each year, new figures reveal
A Scottish paramedic has detailed a "brutal" attack he suffered which left him with lingering symptoms and permanent hearing loss, as new figures reveal hundreds of ambulance workers are being attacked each year in Scotland.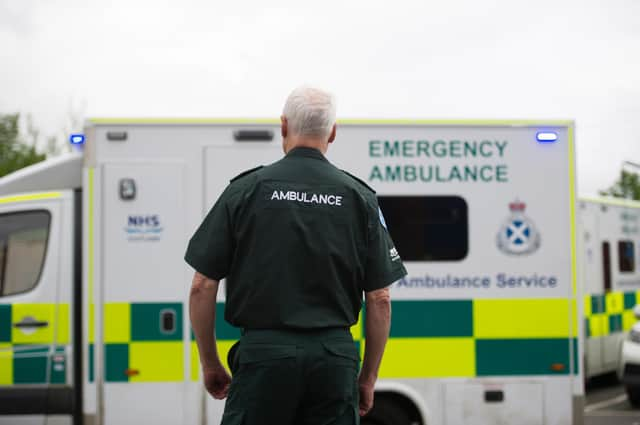 A Scottish paramedic has detailed a "brutal" attack he suffered which left him with lingering symptoms and permanent hearing loss, as new figures reveal hundreds of ambulance workers are being attacked each year in Scotland.
Research by GMB Scotland, the biggest union in the Scottish Ambulance Service, shows 773 attacks, including 16 sexual assaults, have been recorded on staff since 2017.
Last year, 160 assaults were recorded on SAS staff – a five-year high.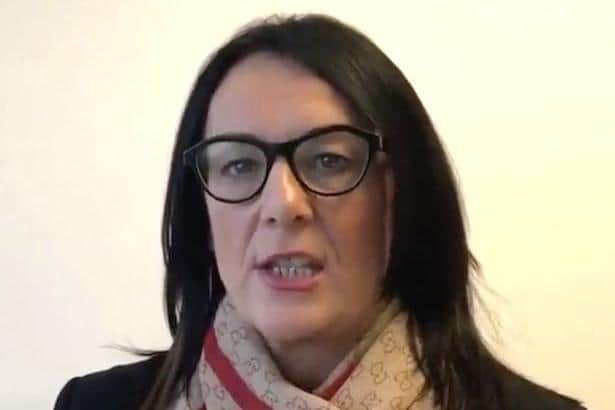 Scottish Ambulance Service figures suggest almost 15,000 call-outs last year were related to mental health issues and Police Scotland last week confirmed the national force will not be following the lead of the Metropolitan Police, which has said its officers will not attend mental health-related incidents from September unless there is a risk to life.
The figures have been revealed as an ambulance worker detailed a horrific attack he suffered to the Scotland on Sunday.
Steven Thomson, 51, whose name has been changed for legal reasons, described the moment he was attacked while working for the Scottish Ambulance Service.
"I saw his head go back and, for a flashing moment, I thought someone had hit me with a brick," said Thomson, describing a headbutt which left him unconscious, "then I came to on the pavement. I haven't been the same since."
Thomson was responding to a call from the wife of a man with mental health issues, who had initially contacted Police Scotland, which he says refused to attend due to the man being in home and in a place of safety, despite the ongoing mental health crisis.
Thomson, a paramedic for 26 years, suffered permanent damage after being attacked by the man he was trying to help.
"He smoked a lot of cannabis and hadn't taken his medication but we realised very quickly after arriving that he was not out of control or anything like it," he said.
"He wanted attention, to cause a commotion. He was like a spoiled child. We had no mental health training but did our best to get him out of the house and get some help."
After an hour of trying to persuade the man to accompany them to hospital for evaluation, the paramedics called the police for support.
The man refused to leave his home but eventually retreated to the garden, before finally walking up to the doors of the waiting ambulance.
"He had pretended to faint earlier and he did it again just at the side of the ambulance," said Thomson.
"He kind of slumped down, went weak at the knees, but when I went to hold him up and saw his head go back.
"He headbutted me above the left eye but, in that split second, I thought someone had thrown a brick at me.
"Then I was out cold, knocked out cold. I came to on the pavement and sort of staggered up and lay across a car. The pain was horrendous, just horrific.
"The police officers had seen everything and arrested him."
Three years after the attack in March 2021, the man has still to appear in court but Thomson lives with the legacy of his violence every day.
"I went home afterward and had the classic signs of concussion, nausea, disorientation," he said.
"Usually those symptoms can last two or three days but I was out of it for almost three weeks.
"I couldn't move from the sofa without feeling sick and dizzy, couldn't read a book or watch the TV. Scrolling on my phone made my head spin."
"About half an hour after I got home from being attacked, I had got a really severe pain in my left ear and then a loud, high-pitched tone. I've had that noise in my head every day since."
Eventually diagnosed with tinnitus, Thomson now must wear a hearing aid to help ease the condition and allow him to hear conversations: "I'll have it forever, apparently, it can't be cured just managed."
His tinnitus was almost certainly a result of the attack while doctors would tell him later that he had also suffered an orbital fracture above his eye that had caused additional nerve damage.
Thomson felt abandoned by his bosses at the Scottish Ambulance Service who, he says, took no interest in his welfare and were only interested in how soon he could get back to work.
"You never know what you are going into," he said, "but patients with some kind of mental health issues are now a far bigger part of our work. We are never far away from it but have not had enough specialist training to deal with some of the situations we have to face.
"That day was like any other. The police might have thought he was in a place of safety and no one was at risk. It was no place of safety for me."
A spokesperson for the Scottish Ambulance Service said: "The welfare of our staff is our top priority, and they have the right to carry out their work helping patients and saving lives without fear of assault or abuse.
"The service has a range of measures in place to help protect staff, such peer support and training in dynamic risk assessment.
"Areas where staff have previously faced violence or threatening behaviour are taken into consideration and communicated to attending crews."
GMB Scotland organiser Karen Leonard said crews need more specialist training and called for rigorous guidance on when ambulance crews can safely be left to deal with mental health-related call-outs.
With regards to Thomson's story, Leonard said: "That was wrong because, clearly, someone was at risk because the paramedic was brutally attacked and suffered injuries to his face and permanent damage to his hearing.
"The police might have judged the man to be in a place of safety but the paramedic was clearly not."
Leonard added: "Our members have no idea who or what they are going to face when they receive a call.
"They do not ask questions, or get to decide if an incident is life-threatening or not, they just go and can be plunged into situations which are very often fraught and potentially violent.
They deserve all possible specialist training in handling those situations and all possible support from both managers at the Scottish Ambulance Service and the other emergency services.
"If police, for whatever reason, do not believe they are needed at an incident relating to mental health then that decision has to be taken according to strict guidelines that have been discussed and agreed across the emergency services.
"It is absolutely unacceptable for even one paramedic to suffer violence while simply doing their job - never mind 160 in just one year.
"They deserve protection."
Comments
 0 comments
Want to join the conversation? Please or to comment on this article.