Administrators have been called in to a Lanarkshire care home complex, affecting hundreds of residents.
Accountancy firm Azets, formerly Cogital, have been appointed joint administrators of MHA Auchlochan, the owner and operator of the Auchlochan Garden Village retirement complex near Lesmahagow in Lanarkshire.
Auchlochan Garden Village is a residential retirement complex offering accommodation ranging from self-contained studios, flats and bungalows through to full-service care homes.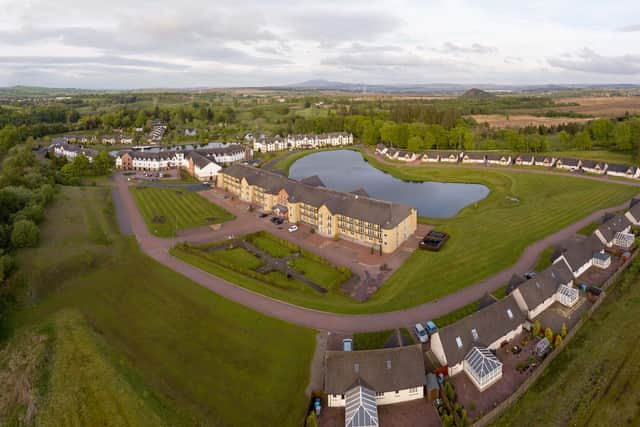 MHA Auchlochan acquired Auchlochan Garden Village in 2009, but the complex has been loss-making since the takeover.
Parent association Methodist Homes has provided significant financial support, but losses have continued to accrue due to uneconomic service charges, staff and maintenance costs and low occupancy levels.
MHA chief executive Sam Monaghan said: "MHA took over Auchlochan Garden Village in 2009 to prevent it from going into administration.
"However, the operating model for Auchlochan means it has a range of complex legal, operating and funding issues across the village, which MHA has been unable to resolve despite investing considerable resources over the past 14 years. As a charity, we regret that we cannot continue to do this.
"This is not a decision we have taken lightly and to support the continuation of services during the process of administration, Auchlochan will be able to draw on a contingency fund of £5 million from MHA.
"This will provide the best opportunity for new operators to be found, which includes the potential for leaseholders to set up their own management company."
The joint administrators will continue to operate Auchlochan Garden Village and the care homes as normal and will be appointing property agents to market the assets for sale.
A specialist interim care home management business, Healthcare Management Solutions Limited, has been appointed to oversee day-to-day operations and minimise the impact on residents, families, staff and suppliers.
There are 216 full and part-time staff across the three sites. No redundancies have been reported at this stage.
Blair Milne, restructuring partner with Azets, and joint administrator, said: "Auchlochan Garden Village has been experiencing significant losses since the development was acquired by MHA Auchlochan.
"Despite the best efforts of the directors, and extensive financial support from Methodist Homes, a viable turn-around could not be achieved outside of an administration process. Due to the scale and complexity of the development it will take time to develop a strategy for the administration.
"In the meantime, it will remain 'business as usual' and we will work closely with the Care Inspectorate, South Lanarkshire Health and Social Care Partnership and specialist agencies to support residents and their families during the process.
"We will also be offering the development for sale, either in whole or in part, and would encourage any interested parties to contact the Glasgow office of Azets as soon as possible."
Auchlochan sits in 50 acres of grounds and consists of 235 properties. Fifty-five of the flats and bungalows are vacant. Additionally, the company operates the Lower Johnshill care home, located within the Garden Village, and Bankhouse care home located within neighbouring village Lesmahagow.
There are 242 residents living in the flats and bungalows, and 118 residents living in the two care homes.
The facilities at the Garden Village include restaurants and a cafe, lounges, guest facilities, garden, woodland, a lake, community centre, hobby and activity rooms, and a hairdressing salon, laundry and chaplaincy.