Humza Yousaf accused of misleading Scottish Parliament over WhatsApp messages by Scottish Labour, as Jason Leitch deleted WhatsApp claims emerge
Scottish Labour has accused Humza Yousaf of misleading the Scottish Parliament regarding his government's co-operation with the UK Covid Inquiry, following revelations that pandemic-era Whatsapp messages were routinely deleted.
The party's health spokesperson, Jackie Baillie, has written to the First Minister, highlighting alleged inconsistencies between his past comments in the Holyrood debating chamber and the revelations that National Clinical Director Jason Leitch destroyed his Whatsapp messages relating to that period.
"During First Minister's Questions on 29 June 2023," the letter reads, "you gave an unequivocal guarantee that all ministers and officials, past and present, had complied with the 'do not destroy' instruction and that all requested emails, texts and WhatsApp messages would be handed over in full to the inquiry.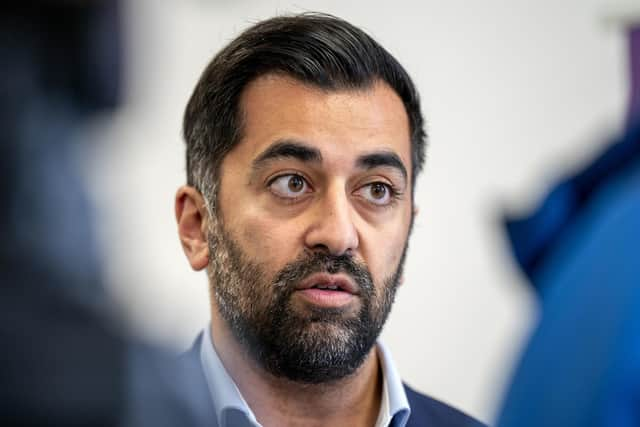 "However, the Times has since revealed that WhatsApp messages belonging to the Scottish Government's clinical director Jason Leitch have been destroyed and cannot be handed to official inquiries.
"Professor Leitch has claimed that he was unable to comply with the 'do not destroy' order he was issued with as he deletes his WhatsApp messages daily.
"This appears to contradict your assurance that the Scottish Government has 'a long-standing policy on retention not just of documents but of written correspondence, including email and social media messages'."
The UK Covid-19 Inquiry's legal team has said it believes the "majority" of WhatsApp messages shared among Scottish Government officials during the pandemic "have not been retained".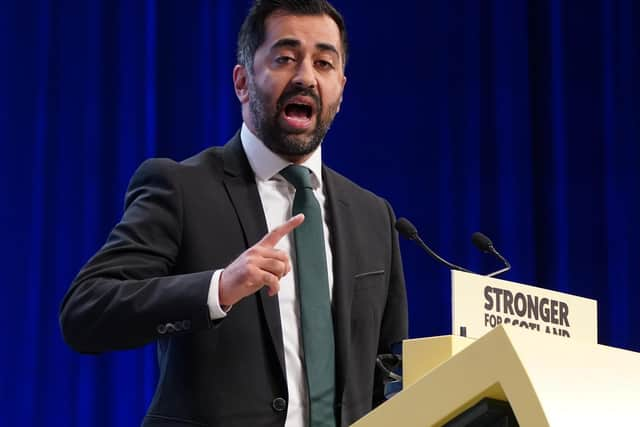 As part of the inquiry, key decision makers – including ministers, former ministers and senior civil servants – have been asked to disclose communications, including those through informal channels such as Meta-owned WhatsApp, Microsoft Teams or Signal.
First Minister Humza Yousaf ordered an investigation by Scotland's Solicitor General after Jamie Dawson KC – the lead counsel in the Scotland module of the inquiry – told the hearing on Thursday that the Scottish Government has not yet handed over messages.
But a note to the inquiry from Mr Dawson and its legal team – published on Thursday evening – said it understands the majority of messages may have been deleted.
The note said: "Given the potential significance of any such material, and in order to provide a clearer statement of the position, the Scottish Government has been asked to provide a full update on its position and that of all relevant Scottish Government witnesses as regards to their use of WhatsApps and their current availability for disclosure.
"It is currently understood that although WhatsApps appear to have been used to send messages relating to and surrounding key decisions by some members of Scottish Government, the majority of the messages have not been retained by witnesses."
Mr Dawson went on to say there is a "lack of certainty" around what materials are held by the Government and its officials, where it is held, and what can be recovered, and the inquiry has sought more information about the circumstances in which the messages were not retained.
In her closing remarks at Thursday's hearing, inquiry chair Lady Hallett said: "It will not surprise anyone to learn that I am very concerned about the difficulties that the Module 2A team have encountered in obtaining the material they need to ensure a thorough and rigorous analysis of key decision-making in Scotland during the worst stages of the pandemic."
She added that substantive hearings due to take place in January will not be postponed, and she "will not hesitate" to use "statutory powers" at her disposal to obtain the relevant information.
Challenged on the issue during First Minister's Questions on Thursday, Mr Yousaf said: "I can only say to the families listening, we will take on board those concerns, we will internally investigate fully, because my understanding, certainly as I stand here today, is that relevant information has been passed over.
"But if there is any concerns raised they will be fully investigated and I will ask the Solicitor General to investigate them, and of course I will update this Parliament on any of those investigations."
In a filing on Thursday, the Scottish Government's legal team asked for the inquiry to serve a Section 21 notice, which would compel it to hand over messages.
The submission – published that evening – also "respectfully disagreed" with the assertion that the Scottish Government's position on WhatsApp is "incomplete".
It also clarified the Government's process for informal messages, saying: "Relevant information from any such exchanges would be recorded (for example, in meeting notes or in email exchanges) and then saved in the Scottish Government's electronic records and document management system.
"This necessarily requires an exercise of individual judgment as to what should be retained as part of the document management system.
"These principles applied before and during the pandemic, and continue to apply."
Scottish Labour deputy leader Dame Jackie Baillie has called for an investigation into whether Mr Yousaf misled Holyrood, after he pledged in June that all correspondence would be given to both the UK and Scottish Covid inquiries.
In a letter to the First Minister, she said: "It is always essential that politicians uphold the highest standards of honesty and accuracy in the Scottish Parliament – and that is even more important on a matter as serious as the Covid inquiry.
"Bereaved families deserve answers about what happened during the pandemic and your Government owes them total transparency.
"This new evidence strongly suggests the statements you made in Parliament were not accurate and you may therefore have misled Parliament.
"At the least there must be an investigation into whether this constitutes a breach of the ministerial code."
Scottish Conservative chief whip Alexander Burnett has called on ministers to "come clean" on whether messages were deleted.
Comments
 0 comments
Want to join the conversation? Please or to comment on this article.